I know you're smart
You spin me 'round like a knot
You know the pieces, pieces of my heart
Sometimes it's fun, you pull my strings one by one
Until you get me, get me onto one
Lately I've been thinking if you wanna get tough
Then let's play rough
Lately I've been thinking if you wanna get tough
Then let's play rough
I don't need you
Givin' it straight to me, givin' it straight to me
You're just gonna get knocked back
I don't need you
Telling me how to be, telling me how to be
You're just gonna get knocked back
Just gonna get knocked back
Just gonna get knocked back
Just gonna get knocked back
Just gonna get knocked back
Back, back, back, back
Back, back, back, back
Just noise, white noise
Just noise, white noise
I'm hearing static, you're like an automatic
You just wanna keep me on repeat and hear me crying
Just noise, white noise
Just noise, white noise
I'm hearing static, you're like an automatic
You just wanna keep me on repeat and hear me crying
Only you can look at me the way you do
You always tint me, tint me black and blue
Such a shame, you frame me with such disdain
You got me washed out, washed out, color drained
Lately I've been thinking if you wanna get tough
Then let's play rough
Lately I've been thinking if you wanna get tough
Then let's play rough
I don't need you
Givin' it straight to me, givin' it straight to me
You're just gonna get knocked back
I don't need you
Telling me how to be, telling me how to be
You're just gonna get knocked back
Just gonna get knocked back
Just gonna get knocked back
Just gonna get knocked back
Just gonna get knocked back
Back, back, back, back
Back, back, back, back
Just noise, white noise
Just noise, white noise
I'm hearing static, you're like an automatic
You just wanna keep me on repeat and hear me crying
(Hear me crying)
(Hear me crying)
Lyrics © DistroKid, Universal Music Publishing Group, CONCORD MUSIC PUBLISHING LLC, Downtown Music Publishing
Written by: Aluna Dewji-Francis, Guy William Lawrence, Howard John Lawrence, James John Napier

Lyrics Licensed & Provided by LyricFind
To comment on specific lyrics,
highlight them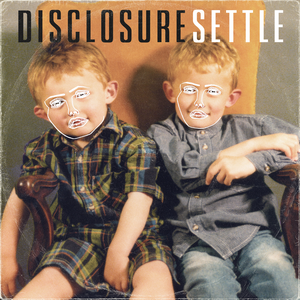 White Noise (feat. AlunaGeorge)
"White Noise" is a song by British electronic music duo Disclosure, featuring vocals by electronic music duo AlunaGeorge. It was released for digital download in the United Kingdom on 1 February 2013. The song peaked at number two on the UK Singles Chart. The track is the second single from the duo's debut studio album, Settle. The song was written by Howard Lawrence, Guy Lawrence, Aluna Francis, George Reid and James Napier.
Genre not found
Artist not found
Album not found
Search results not found
Song not found