Ain't Shit
Doja Cat Lyrics
Man
This happened one, two, three times too much
These dumb-ass niggas
Niggas ain't shit
Come up in yo' crib
All up in yo' fridge
Can't pay rent
Look at what you did
Listen to your friends
When they said
"Niggas ain't shit" 'cause
Niggas ain't shit
Come up in yo' crib
All up in yo' fridge
Can't pay rent
Look at what you did
Listen to your friends
When they said
"Niggas ain't shit" 'cause (um)
You can say that again
Niggas is square, like Madison
I can't even really get mad at them
They fall, then I gotta face palm
Shook him like a 8-ball, and it's embarrassing
Ten page text, should've wrote a book, could've made a bag
But he broke, and he still waitin' 'til I can chill
And he really think I'ma get back to him
Doing too much, relax a bit
Acting like that 'cause your dad's a bitch
Must be the way that the planets is
Must be your face, 'cause it's not your dick
I'm a freak not a masochist
Should've known you had the baddest bitch
Left on read and can't give head
Really you ain't shit, need a laxative
Niggas ain't shit
Come up in yo' crib
All up in yo' fridge
Can't pay rent
Look at what you did
Listen to your friends
When they said
"Niggas ain't shit" 'cause
Niggas ain't shit
Come up in yo' crib
All up in yo' fridge
Can't pay rent
Look at what you did
Listen to your friends
When they said
"Niggas ain't shit", 'cause
Said that's not cheating if I wasn't with yo' ass, yo (it's not)
You kept secrets and yo' cousin told me that, so (yo' cousin)
Logical thinking is just something that you lack, so
What you even mad for? Looking like a stick up in yo' asshole
I'm not yo' mommy, nigga (nope)
Find a new hobby, nigga (oh, shit)
Return, yo, 'fore I get picked up
Yo' shits in the lobby, nigga (go off)
I'm not gon' key your car ('kay)
Or call your fucking mom (woo)
You should've payed my rent (woo)
Go get a fucking job (ahh)
Niggas ain't shit
Come up in yo' crib
All up in yo' fridge
Can't pay rent
Look at what you did
Listen to your friends
When they said
"Niggas ain't shit" 'cause
Niggas ain't shit
Come up in yo' crib
All up in yo' fridge
Can't pay rent
Look at what you did
Listen to your friends
When they said
"Niggas ain't shit" 'cause
Lyrics © Warner Chappell Music, Inc.
Written by: Amala Zandile Dlamini, David Sprecher, Gerard Powell, Kurtis Mckenzie, Roget Lutfi Chahayed

Lyrics Licensed & Provided by LyricFind
To comment on specific lyrics,
highlight them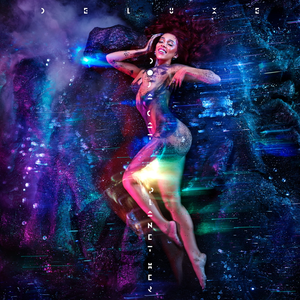 "Ain't Shit" is a song by Doja Cat. She played the entire song on her Instagram livestream in April, 2020. It was officially released on June 25, 2021 as the eleventh track on her thirth studio album, Planet Her. Additionally, it is also the only song to be exluded from the album's clean version due to the song's explicit nature in the chorus.

On Twitter, Doja said, "nobody is featured on f*ckin NAS i just felt like following lil nas x please sit your a*ses back down."
Genre not found
Artist not found
Album not found
Search results not found
Song not found