Stranded on Death Row
Dr. Dre Lyrics
"Yes, it is I," says me
And all who agree are more than three 'cause they're we
Yes, yo, I'm in the house now for sure
Because I wanna talk about the hearts of men
Who knows what evil lurks within them?
But let's take a travel down the blindside
And see what we find on this path called
Stranded on Death Row, so duck when I swing my shit
I get rugged like Rawhead Rex with fat tracks that fits
The gangsta type, what I recite's kinda lethal
Niggas know the flow that I kick there's no equal
I'm murderin' niggas, yo, and maybe because of the tone I kicks
When I grips the mic and kick shit niggas can't fuck with
So remember I go hardcore, and slam
'Nough respect like a sensei, whoop ass like Van Damme
So any nigga that claim they bossin'
Why don't you bring your ass on over to Crenshaw and Slauson?
Take a walk through the hood, where we up to no good
Slangin' them things like a real O-G should
I'm stackin' and mackin' and packin' a ten so
When you're slippin', I slip the clip in
But ain't no set trippin'
'Cause it's Death Row, rollin' like the mafia
Think about whoopin' some ass, well what the fuck stoppin' ya?
Ain't nathin' but a busta
I'm stranded on Death Row for pumpin' slugs in motherfuckers
Now you know you're outdone
Feel the shotgun, Kurupt, inmate, cell block one
No prevention from this lynchin' of sorts
You're a victim from my drive-by of thoughts
No extensions, all attempts are to fail
Blinded by the light, it's time you learn braille
From a lunatic, I'm death like arsenic
When I kick up wicked raps
Dr. Dre will kick the scratch
With treachery, my literary form will blast
And totally surpass the norm
Not a storm, plural, make it, many storms
When I'm vexed, I fight leg, necks and arms
In this dimension, I'm the presenter
And the inventor, and the tormentor
Deranged, like the Hillside Strangler
MC-mangler, tough like Wrangler
I write a rhyme, hard as concrete
Step to the heat and get burned like mesquite
So what you wanna do?
The narrator RBX, cell block two
Rage, lyrical murderer
Stranded on Death Row
And now I'm servin' a lifetime sentence
There'll be no repentance
Since it's the life that I choose to lead, I plead guilty
On all counts, let the ball bounce where it may
It's just another clip into my AK
Buck 'em down with my underground tactics
Facts and stacks of clips on my mattress
Bed frame there's another dead, bang
Layin' lame put to shame, who's to blame?
Me, The Lady of Rage
A woman comin' from the D-E-A-T-H and R-O-W, takin' no shit
So flip and you're bound to get dropped
It's 187 on motherfuckers, don't stop
Handcuffed as I bust, there'll be no debate
It's Rage, from cell block H
Ayo, steppin' through the fog and creepin' through the smog
It's the number one nigga from the hood, Doggy Dogg
Makin' videos, now I stay in Hollywood
Bustin' raps for my snaps, now they call me Eastwood
Dre is the doctor and my homie, lil' nigga
Warren G is my hand and my hand's on the trigger
Shootin' at the hoes with the game that I got
Sent to Death Row 'cause I wanted to make a grip from servin' my rocks
And I'm still servin' for mine
Peace to my motherfuckin' homies doin' time
In the pen and the county jail
Mobbin' with your blues on, mad as hell
And you're sayin', "Fuck the police"
And all the homies on the streets is all about peace
And it's drivin' the cops crazy
But ain't nothin' but a black thing, baby
Uh, I'm not flaggin' but I'm just saggin'
I bet you don't wanna see the D-O-Double-G
And you can't see the D-R to the E
Or my motherfuckin' homie D.O.C.
You know you can't fuck with my motherfucking DJ
That's my homie and we call him Warren G
Yeah, and you don't stop
Doggy Dogg break 'em down with the motherfuckin' Dogg Pound
That's the only way we'll beat 'em, man
We gotta smoke 'em, then choke 'em like the motherfuckin' Peterman
It's like three and to the two, and two and to the one
Cell block four, peace, Doggy Dogg's done
Yo, now you know the path I'm on
You think you're strong?
See if you could travel on
'Cause only the weak will try to speak
Those who are quiet will always cause riots
There's three types of people in the world
Those who don't know what happened
Those who wonder what happened
And people like us from the streets that make things happen
Lyrics © Universal Music Publishing Group, CONCORD MUSIC PUBLISHING LLC, Sony/ATV Music Publishing LLC
Written by: Robin Y. Allen, Calvin Cordozar Broadus, Ricardo Emmanuel Jr. Brown, Allen Williams, Andre Romell Young, Billy Nichols, Eric Dwayne Collins, Isaac Lee Hayes

Lyrics Licensed & Provided by LyricFind
To comment on specific lyrics,
highlight them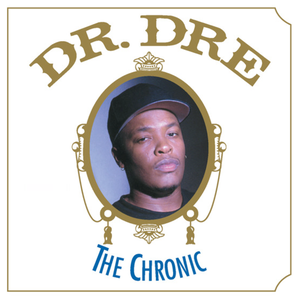 André Romelle Young (born February 18, 1965 in Los Angeles, California), better known by his stage name Dr. Dre, is an American record producer, rapper, actor and record executive. He is the founder and current CEO of Aftermath Entertainment and a former co-owner and artist of Death Row Records, also having produced albums for and overseeing the careers of many rappers signed to those record labels. As a producer he is credited as a key figure in the popularization of West Coast G-funk
Read Full Bio
André Romelle Young (born February 18, 1965 in Los Angeles, California), better known by his stage name Dr. Dre, is an American record producer, rapper, actor and record executive. He is the founder and current CEO of Aftermath Entertainment and a former co-owner and artist of Death Row Records, also having produced albums for and overseeing the careers of many rappers signed to those record labels. As a producer he is credited as a key figure in the popularization of West Coast G-funk, a style of rap music characterized as synthesizer-based with slow, bass heavy beats.
Dr. Dre began his career in music as a member of the World Class Wreckin' Cru and he later found fame with the influential gangsta rap group N.W.A, which popularized the use of explicit lyrics in rap to detail the violence of street life. His 1992 solo debut The Chronic, released under Death Row Records, led him to become one of the best-selling American performing artists of 1993. In 1996 he left Death Row to found his own label Aftermath Entertainment, producing a compilation album, Dr. Dre Presents the Aftermath, in 1997 and releasing a solo album titled 2001 in 1999.

During the 2000s he focused his career on production for other artists, while occasionally contributing vocals in other artists' songs. Rolling Stone named him among the highest-paid performers of 2001 and 2004. Dr. Dre also had acting roles in the 2001 films The Wash and Training Day. In 2011, his final solo studio album, Detox, is set to be released following much delay and speculation.

Early life

The first child of Verna and Theodore Young, Dr. Dre was born as André Romelle Young on February 18, 1965. His mother was only 16 years old at the time of his birth, after being impregnated by teenage boyfriend Theodore, whom she later married. Young's middle name, "Romelle", came from Theodore Young's unsigned, amateur R&B singing group The Romells. In 1968 his mother divorced Theodore Young for another man, Curtis Crayon, and had other children with him, including two sons named Jerome and Tyree (both of whom are now deceased)[8][9] and daughter Shameka.[10] As a young child, Young was fascinated with vinyl records spinning on phonographs; his family's record collection included many popular R&B albums of the 1960s and 1970s, from such singers as Diana Ross, James Brown, and Aretha Franklin. According to an interview with the Los Angeles Times, his mother Verna found R&B music to be a relief from the two jobs she had to work daily.[11] Despite economic troubles, she continued to encourage Young not to give up in life. During Verna's second marriage, Young and his step-brother Tyree were raised primarily by their grandmother and Curtis Crayon, as their mother spent much time in search of work.[12]

In 1976 Young began attending Vanguard Junior High School and had a new sister named Shameka. However, due to gang violence around Vanguard, he transferred to nearby Roosevelt Junior High School.[13] Verna later married Warren Griffin, whom she met at her new job in Long Beach,[14] which added three new stepsisters and one new stepbrother to the family. The stepbrother, Warren Griffin III, would eventually become a rapper under the stage name Warren G.[15]

Young attended Centennial High School in Compton during his freshman year in 1979 but transferred to Fremont High School due to poor grades. On December 15, 1981, Young fathered a son with Lisa Johnson, however Curtis Young was not brought up by his father and they only met when Curtis had become rapper Hood Surgeon about 20 years later.[16] He was nearly enrolled to an apprenticeship program at Northrop Aviation Company until poor grades at school made him ineligible. Therefore, he focused on social life and entertainment for most of his high school years.[17]

Music career

World Class Wreckin' Cru (1984–1985)
Inspired by the Grandmaster Flash song "The Adventures of Grandmaster Flash on the Wheels of Steel", he often attended a club called The Eve After Dark to watch many DJs and rappers performing live. Thus, he became a DJ in the club, initially under the name "Dr. J" based on the nickname for Julius Erving, his favorite basketball player. At the club, he met aspiring rapper Antoine Carraby, later to become member DJ Yella of his group N.W.A.[18] Soon afterwards he adopted the moniker Dr. Dre, a mix of previous alias Dr. J and his first name, referring to himself as the "Master of Mixology".[19] He later joined the musical group World Class Wreckin' Cru under the independent Kru-Cut Records in 1984. The group would become stars of the electro-hop scene that dominated early 1980s West Coast hip hop, and their first hit "Surgery" would prominently feature Dr. Dre on the turntables and sell 50,000 copies within the Compton area.[20] Dr. Dre and DJ Yella also performed mixes for local radio station KDAY, boosting ratings for its afternoon rush-hour show The Traffic Jam.[21]

Due to the amount of time Dr. Dre was spending on his rap music he frequently skipped school, affecting his education. His absences also jeopardized his position as a diver for his school's swim team. However, when he did attend he received good grades in certain classes. After high school, he attended Chester Adult School in Compton following his mother's demands for him to get a job or go to school. After brief attendance at a radio broadcasting school, he relocated to the residence of his father and residence of his grandparents before returning to his mother's house.[22] He later dropped out of Chester to focus on performing at the Eve's After Dark nightclub.[23]

N.W.A and Ruthless Records (1986–1991)
In 1986 he met rapper Ice Cube, who collaborated with Dr. Dre to record songs for Ruthless Records, a rap record label run by local rapper and drug dealer Eazy-E. N.W.A however, along with fellow west coast rapper Ice T, debuted with rhymes including profanity and gritty depictions of crime and life on the street. No longer constricted to racially charged political issues pioneered by rap artists such as Public Enemy or Boogie Down Productions, N.W.A shot out with hardcore and realistic perspective of street violence and local black gangster lifestyle. Propelled by the hit "Fuck tha Police", the group's first full album Straight Outta Compton became a major success, despite an almost complete absence of radio airplay or major concert tours and warnings from the FBI.[2] The FBI sent letters to Arabian Prince, Ice Cube and Eazy-E urging them to stop releasing their music as a response to the large amount of complaints they had received about the group's lyrical content and use of expletives.[24]

After Ice Cube left N.W.A over financial disputes, Dr. Dre produced and performed for much of the group's second album Efil4zaggin. He also produced tracks for a number of other rap acts on Ruthless Records, including Above the Law, and The D.O.C. for the album No One Can Do It Better.[25] In 1991 at a music industry party in Hollywood, he assaulted television host Dee Barnes of the Fox television program Pump it Up, after he felt dissatisfied by a news report of hers on the feud between the remaining N.W.A members and Ice Cube. Thus, Dr. Dre was fined $2,500 and given two years' probation and 240 hours of community service, as well as a spot on an anti-violence public service announcement on television.[26][27]

The Chronic and Death Row Records (1992–1995)
After a dispute with Wright, Young left the group at the peak of its popularity in 1991 under the advice of friend, and N.W.A lyricist, The D.O.C. and his bodyguard at the time, Suge Knight. Knight, a notorious strongman and intimidator, was able to have Wright release Young from his contract and, using Dr. Dre as his flagship artist, found Death Row Records. In 1992 Young released his first single, the title track to the film Deep Cover, a collaboration with a rapper whom he met through his own stepbrother and rapper Warren G, Snoop Dogg.[2] Dr. Dre's debut album was The Chronic under Death Row Records. Young ushered in a new style of rap, both in terms of musical style and lyrical content.[28]

On the strength of singles such as "Nuthin' but a 'G' Thang", featuring protegé Snoop Doggy Dogg and hits like "Let Me Ride" and "Fuck wit Dre Day (and Everybody's Celebratin')" (known as "Dre Day" for radio and television play), The Chronic became a cultural phenomenon, its G-funk sound dominating much of hip hop music for the early 1990s.[2] In 1993 the Recording Industry Association of America certified the album multi-platinum,[29] and Dr. Dre also won the Grammy Award for Best Rap Solo Performance for his performance in "Let Me Ride".[30] For that year, Billboard magazine also ranked Dr. Dre as the eighth best-selling musical artist, The Chronic as the sixth best-selling album, and "Nuthin' but a 'G' Thang" as the 11th best-selling single.[3]

Besides working on his own material, Dr. Dre produced Snoop Dogg's debut album Doggystyle, which became the first debut album for an artist to debut at number one on the Billboard 200 album charts.[31] Young also produced other West Coast rap albums of Death Row Records, including Dogg Food by Tha Dogg Pound and the album Regulate...G Funk Era by his stepbrother Warren G. In 1994 Dr. Dre produced the soundtracks to the films Above the Rim and Murder Was the Case and the single "No Diggity" by Blackstreet. He collaborated with fellow N.W.A member Ice Cube for the song "Natural Born Killaz" in 1995.[2]

In 1995, just as Death Row Records was signing rapper 2Pac and positioning him as their major star, Young left the label amidst a contract dispute and growing concerns that label boss Suge Knight was corrupt, financially dishonest and out of control. Thus, in 1996, he formed his own label Aftermath Entertainment directly underneath the distributor label for Death Row Records, Interscope Records.[2] Consequently, Death Row Records suffered poor sales by 1997, especially following the death of 2Pac and the racketeering charges brought against Knight.[32]

Move to Aftermath Entertainment (1996–1998)
The Dr. Dre Presents the Aftermath album, released on November 26, 1996, featured songs by Dr. Dre himself as well as by newly signed Aftermath artists, and a solo track "Been There, Done That", intended as a symbolic farewell to gangsta rap.[33] Despite being classified platinum by the RIAA[34], the album was not very popular among music fans.[2] In October 1996 Dr. Dre appeared on the sketch comedy program Saturday Night Live, broadcast on the NBC television network in the United States, to perform "Been There, Done That".[35] In 1997 Young produced several tracks on Nas, Foxy Brown, AZ, and Nature Present The Firm: The Album; although the album went platinum, it was met with similarly negative reviews from critics. Rumors began to abound that Aftermath was facing financial difficulties.[36]

The turning point for Aftermath came in 1998, when Jimmy Iovine, the head of Aftermath's parent label Interscope, suggested that Young sign the white Detroit rapper Marshall Mathers, artistically known as Eminem, to Aftermath. Young produced three songs and provided vocals for two on his controversial album, ("My Name Is", "Guilty Conscience" and "Role Model") in 1999.[37]

2001 (1999–2000)
Dr. Dre's second solo album, 2001, released in the fall of 1999, was considered an ostentatious return to his gangsta rap roots.[38] It was initially titled The Chronic 2000 to imply being a sequel to his debut album The Chronic but was re-titled 2001 after Death Row Records released an unrelated compilation album earlier in 1999. Other tentative titles included The Chronic 2001 and Dr. Dre.[39] The album featured numerous collaborators, including Devin the Dude, Hittman, Snoop Dogg, Xzibit, Nate Dogg and Eminem. Stephen Thomas Erlewine of the website All Music Guide described the sound of the album as "adding ominous strings, soulful vocals, and reggae" to Dr. Dre's style.[38] The album was highly successful, charting at number two on the Billboard 200 charts[40] and has since been certified six times platinum,[29] thus reaffirming a recurring theme featured in its lyrics, stating that Dr. Dre was still a force to be reckoned with, despite the lack of major releases in the previous few years. The album included popular hit singles "Still D.R.E." and "Forgot About Dre", both of which Dr. Dre performed on NBC's Saturday Night Live on October 23, 1999.[41] Dr. Dre won the Grammy Award for Producer of the Year in 2000,[2] and joined the Up in Smoke Tour with fellow rappers Eminem, Snoop Dogg, and Ice Cube that year as well.[42]
During the course of the popularity of 2001, Dr. Dre was involved in several lawsuits. Lucasfilm Ltd., the film company behind the Star Wars film franchise, sued him over the use of the THX-trademarked "Deep Note".[43] The Fatback Band also sued Dr. Dre over alleged infringement of its song "Backstrokin'" in his song "Let's Get High" from the 2001 album; Dr. Dre was ordered to pay $1.5 million to the band in 2003.[44] The online music file-sharing company Napster also settled a lawsuit with him and heavy metal rock band Metallica in the summer of 2001, agreeing to block access to certain files that artists do not want to have shared on the network.[45]

Focus on production (2001–present)
Following the success of 2001, Dr. Dre focused on producing songs and albums for other artists. He produced the single "Family Affair" by R&B singer Mary J. Blige for her album No More Drama in 2001.[4] Other successful albums that he produced for Aftermath have included the major-label debut album by Queens, New York-based rapper 50 Cent, Get Rich or Die Tryin', in 2003. The album featured the Dr. Dre-produced hit single "In da Club", as a joint production between Aftermath, Eminem's boutique label Shady Records and Interscope.[46] Dr. Dre also produced "How We Do", a 2005 hit single of rapper The Game from his album The Documentary.[47]
Another copyright-related lawsuit came upon Dr. Dre in the fall of 2002, when Sa Re Ga Ma, a film and music company based in Calcutta, India, sued Aftermath Entertainment over an uncredited sample of the Lata Mangeshkar song "Thoda Resham Lagta Hai" on the Aftermath-produced song "Addictive" by singer Truth Hurts. In February 2003, a judge ruled that Aftermath would have to halt sales of Truth Hurts' album Truthfully Speaking if the company would not credit Mangeshkar.[48] In April 2003 rapper Ja Rule released a mixtape of freestyle raps criticizing Dr. Dre and his associated artists 50 Cent and Eminem.[49] At the Vibe magazine awards show in November 2004, Dr. Dre was attacked by a fan named Jimmy James Johnson, who was asking for an autograph. Johnson, in September 2005, was sentenced to a year in prison and ordered to stay away from Dr. Dre until 2008.[50] For an issue of Rolling Stone magazine in April 2005, Kanye West praised Dr. Dre as among the greatest performing artists of all time.[51]

In November 2006 Dr. Dre began working with Raekwon on his album Only Built 4 Cuban Linx II.[52] He also contributed to the rap albums Buck the World by Young Buck[53] and Curtis by 50 Cent.[54] Other upcoming albums that he is involved with includeThe Reformation by Bishop Lamont,[55] The Nacirema Dream by Papoose,[56] Here I Am by Eve,[57] and L.A.X. by The Game.[58] Among planned but unreleased albums during Dr. Dre's tenure at Aftermath have included a full-length reunion with Snoop Dogg titled Breakup to Makeup, an album with fellow former N.W.A member Ice Cube which was to be titled Heltah Skeltah, an N.W.A reunion album, and a joint album with fellow producer Timbaland titled Chairmen of the Board.[59][25][60]

Detox: Final album
Detox is to be Dr. Dre's final album.[7] In 2002, Dre told Corey Moss of MTV News that he intended Detox to be a concept album.[6] Work for the album dates back to early 2004,[61] but later in that year he decided to stop working on the album to focus on producing for other artists but then changed his mind; the album had initially been set for a fall 2005 release.[62] After several delays, the album was finally scheduled to be released sometime in 2008 by Interscope Records, which has not set a firm release date for the album as of September 2007.[7] Producers confirmed to work on the album include Bernard "Focus" Edwards Jr.,[63] Hi-Tek,[64] J.R. Rotem,[65] RZA,[66] Jay-Z,[67] and Warren G.[68]

Film career
In 2001 Dr. Dre appeared in the movies The Wash and Training Day.[69] A song of his, "Bad Intentions" (featuring Knoc-Turn'Al) and produced by Mahogany, was featured on The Wash soundtrack.[70] Dr. Dre also appeared on two other songs "On the Blvd." and "The Wash" along with his co-star Snoop Dogg. In February 2007 it was announced that Dr. Dre would produce dark comedies and horror films for New Line-owned company Crucial Films, along with longtime video director Phillip Atwell. Dr. Dre announced "This is a natural switch for me, since I've directed a lot of music videos, and I eventually want to get into directing."[71]

Musical influences and style
Dr. Dre has said that his primary instrument in the studio is the Akai MPC3000, a drum machine and sampler, and that he uses as many as four or five to produce a single recording. He cites George Clinton, Isaac Hayes and Curtis Mayfield as primary musical influences. Unlike most rap producers, he tries to avoid samples as much as possible, preferring to have studio musicians re-play pieces of music he wants to use, because it allows him more flexibility to change the pieces in rhythm and tempo.[59] In 2001 he told Time magazine, "I may hear something I like on an old record that may inspire me, but I'd rather use musicians to re-create the sound or elaborate on it. I can control it better."[72] Other equipment he uses include the E-mu SP-1200 drum machine and other keyboards from such manufacturers as Korg, Rhodes, Wurlitzer, Moog, and Roland.[73]

After founding Aftermath Entertainment in 1996, Dr. Dre took on producer Mel-Man as a co-producer, and his music took on a more synthesizer-based sound, using fewer vocal samples (as he had used on "Lil' Ghetto Boy" and "Let Me Ride" on The Chronic, for example). Mel-Man has not shared co-production credits with Dr. Dre since approximately 2002, but fellow Aftermath producer Focus has credited Mel-Man as a key architect of the signature Aftermath sound.[74]

In 1999 Dr. Dre started working with Mike Elizondo, a bassist, guitarist, and keyboardist who has also produced, written and played on records for female singers such as Poe, Fiona Apple and Alanis Morissette,[75] for his album 2001. Elizondo has since worked for many of Dr. Dre's productions.[76][77] Dr. Dre also told Scratch magazine in a 2004 interview that he has been studying piano and music theory formally, and that a major goal is to accumulate enough musical theory to score movies. In the same interview he stated that he has collaborated with famed 1960s songwriter Burt Bacharach by sending him hip hop beats to play over, and hopes to have an in-person collaboration with him in the future.[59]

Work ethic
Dr. Dre has stated that he is a perfectionist, and is known to pressure the artists with whom he records to give flawless performances.[59] In 2006 Snoop Dogg told the website Dubcnn.com that Dr. Dre had made new artist Chauncey Black re-record a single bar of vocals 107 times.[78] Dr. Dre has also stated that Eminem is a fellow perfectionist, and attributes his success on Aftermath to his like-minded work ethic.[59]

A consequence of this perfectionism is that some artists that initially sign deals with Dr. Dre's Aftermath label never release albums. In 2001, Aftermath released the soundtrack to the movie The Wash. featuring a number of Aftermath acts such as Shaunta, Daks, Joe Beast and Toi. To date, none have released full-length albums on Aftermath and have apparently ended their relationships with the label and Dr. Dre. Other noteworthy acts to leave Aftermath without releasing albums include King Tee, 2001 vocalist Hittman and 1980s rap icon Rakim.[79]

However, over the years word of other collaborators has surfaced. During his tenure at Death Row Records, it was alleged that Dr. Dre's half brother Warren G and Tha Dogg Pound member Daz made many uncredited contributions to songs on his solo album The Chronic and Snoop Doggy Dogg's album Doggystyle (Daz received production credits on Snoop's similar-sounding, albeit less successful album Tha Doggfather after Young left Death Row Records).[80]

It is known that Scott Storch, who has since gone on to become a successful producer in his own right, contributed to Dr. Dre's second album 2001; Storch is credited as a songwriter on several songs and played keyboards on several tracks. In 2006 he told Rolling Stone:

"At the time, I saw Dr. Dre desperately needed something," Storch says. "He needed a fuel injection, and Dr. Dre utilized me as the nitrous oxide. He threw me into the mix, and I sort of tapped on a new flavor with my whole piano sound and the strings and orchestration. So I'd be on the keyboards, and Mike [Elizondo] was on the bass guitar, and Dr. Dre was on the drum machine".[81]

Current collaborator Mike Elizondo, when speaking about his work with Young, describes their recording process as a collaborative effort involving several musicians. In 2004 he claimed to Songwriter Universe magazine that he had written the foundations of the hit Eminem song "The Real Slim Shady", stating, "I initially played a bass line on the song, and Dr. Dre, Tommy Coster Jr. and I built the track from there. Eminem then heard the track, and he wrote the rap to it."[77] This account is essentially confirmed by Eminem in his book Angry Blonde, stating that the tune for the song was composed by a studio bassist and keyboardist while Dr. Dre was out of the studio but later programmed the song's beat after returning.[82]

Furthermore, in the September 2003 issue of The Source, a group of disgruntled former associates of Dr. Dre complained that they had not received their full due for work on the label. A producer named Neff-U claimed to have produced the songs "Say What You Say" and "My Dad's Gone Crazy" on The Eminem Show, the songs "If I Can't" and "Back Down" on 50 Cent's Get Rich or Die Tryin', and the beat featured on Dr. Dre's commercial for Coors beer.[79]

Although Young studies piano and musical theory, he serves as more of a conductor than a musician himself, as Josh Tyrangiel of Time magazine has noted:

Every Dre track begins the same way, with Dre behind a drum machine in a room full of trusted musicians. (They carry beepers. When he wants to work, they work.) He'll program a beat, then ask the musicians to play along; when Dre hears something he likes, he isolates the player and tells him how to refine the sound. "My greatest talent," Dre says, "is knowing exactly what I want to hear."[72]

Although Snoop Dogg retains working relationships with Warren G and Daz, who are alleged to be uncredited contributors on the hit albums The Chronic and Doggystyle, he states that Dr. Dre is capable of making beats without the help of collaborators.[83] It should be noted that Dr. Dre's prominent studio collaborators, including Scott Storch, Elizondo, Mark Batson and Dawaun Parker, have shared co-writing, instrumental, and more recently co-production credits on the songs where he is credited as the producer.

It is also widely acknowledged that most of Dr. Dre's raps are written for him by others, though he retains ultimate control over his lyrics and the themes of his songs. As Aftermath Producer Mahogany told Scratch: "It's like a class room in [the booth]. He'll have three writers in there. They'll bring in something, he'll recite it, then he'll say. 'Change this line, change this word,' like he's grading papers."[84] As seen in the credits for tracks Young has appeared on, there are often multiple people who contribute to his songs (although it should be noted that often in hip hop many people are officially credited as a writer for a song, even the producer). As a member of N.W.A, The D.O.C. wrote lyrics for him while he stuck with producing.[85] Popular rapper Jay-Z ghostwrote lyrics for the single "Still D.R.E." from Dr. Dre's album 2001.[39]

Discography

* 1992: The Chronic
* 1999: 2001
* 2008: Detox

Awards and nominations

* "Let Me Ride"—Grammy Award for Best Rap Solo Performance - 1994
* "California Love"—Grammy Award Nomination as Best Rap Performance by a Duo or Group (with 2Pac and Roger Troutman) - 1997.
* "No Diggity"—Grammy Award for Best R&B Performance by a Duo or Group with Vocals (with Blackstreet and Queen Pen) - 1998
* "Forgot About Dre"—Grammy Award for Best Rap Performance By A Duo Or Group - 2001 | (with Eminem)
* "Still D.R.E."—Grammy Award Nomination Best Rap Performance by a Duo or Group (with Snoop Dogg) and The Source Awards Nomination Single of the year (2000)
* The Marshall Mathers LP—Grammy Award for Best Rap Album - 2001 (with Eminem)

Personal life

Marriages and family

From 1990 to 1996 Dr. Dre dated singer Michel'le, who frequently contributed vocals to Death Row Records albums. In 1991 the couple had a son, Marcel. In May 1996 Dr. Dre married Nicole Threatt, who was formerly married to NBA player Sedale Threatt.[86] Dr. Dre and Nicole have two children together: a son named Truth (born 1997) and a daughter named Truly (born 2001).[87] He is also the biological father of rapper Hood Surgeon (real name Curtis Young), impregnating his mother, Lisa Johnson, at 16 when he was 17.[88]

Income

In 2001, Dr. Dre earned a total of about $52 million from selling part of his share of Aftermath Entertainment to Interscope Records and his production of such hit songs that year as "Family Affair" by Mary J. Blige. Rolling Stone magazine thus named him the second highest-paid artist of the year.[4] Dr. Dre was ranked 44th in 2004 from earnings of just $11.4 million, primarily from production royalties from such projects as albums from G-Unit and D12 and the single "Rich Girl" by singer Gwen Stefani and rapper Eve.[5]

Filmography
Year Title Role
1992 Niggaz4Life: The Only Home Video Himself
1994 Set It Off Black Sam
2000 Up In Smoke Tour Himself
2001 Training Day Paul
The Wash Sean
Genre not found
Artist not found
Album not found
Search results not found
Song not found