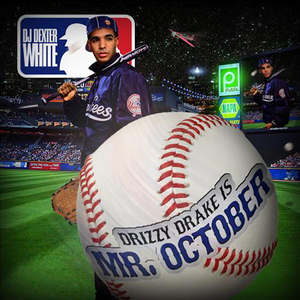 Aubrey "Drake" Graham (born October 24, 1986) is a Canadian rapper, singer, song…
Read Full Bio ↴
Aubrey "Drake" Graham (born October 24, 1986) is a Canadian rapper, singer, songwriter, record producer, actor, and businessman. Drake was an actor on the teen drama television series Degrassi: The Next Generation in the early 2000s. Intent on pursuing a career in music, he left the series in 2007 after releasing his debut mixtape, Room for Improvement. He released two further independent projects, Comeback Season and So Far Gone, before signing to Lil Wayne's Young Money Entertainment in June 2009.

Drake released his debut studio album Thank Me Later in 2010, which debuted at number one on the US Billboard 200 and was soon certified platinum. His next two releases, 2011's Take Care and 2013's Nothing Was the Same, were critically and commercially successful; the former earned him his first Grammy Award for Best Rap Album. In 2015, he released two mixtapes—the trap-influenced If You're Reading This It's Too Late and collaboration with Future titled What a Time to Be Alive—both of which earned platinum certification in the U.S. His fourth album, Views (2016), broke several chart records. The dancehall-influenced album sat atop the Billboard 200 for 13 nonconsecutive weeks, becoming the first album by a male solo artist to do so in over 10 years. The album's second single, "One Dance", topped the charts in several countries, and became his first number-one single as a lead artist. That year, Drake led both the Billboard Hot 100 and the Billboard 200 charts simultaneously for eight weeks.

Views achieved quadruple platinum status in the US, and earned over 1 million album-equivalent units in the first week of its release. It became Drake's best-selling album to date. Its lead single "Hotline Bling" peaked at number two on the Hot 100 and received Grammy Awards for Best Rap/Sung Performance and Best Rap Song. In 2017, he released the "playlist" More Life. It became his seventh consecutive number one on the Billboard 200, and set multiple streaming records. A year later, he released the double album Scorpion, which also broke several streaming records, and contains the Grammy Award winning number-one single "God's Plan", and the bounce-infused number one singles "Nice for What" and "In My Feelings".

Among the world's best-selling music artists, with over 170 million records sold worldwide, he is ranked by the Recording Industry Association of America (RIAA) as the world's highest-certified digital singles artist. Drake holds several Billboard chart records. He has the most charted songs (205) among solo artists in the history of the Billboard Hot 100, the most simultaneously charted Hot 100 songs in a single week (27), the most time on the Hot 100 (431 weeks) and the most Hot 100 debuts in a week (22). He also has the most number one singles on the Hot Rap Songs, Hot R&B/Hip-Hop Airplay and Rhythmic Charts. Drake has also won four Grammy Awards, six American Music Awards, twenty-seven Billboard Music Awards and three Juno Awards. As an entrepreneur, Drake has founded the OVO Sound record label with longtime collaborator 40 in 2012.

Early life
Drake attended both Forest Hill Collegiate Institute (left) and Vaughan Road Academy (right) during high school.
Aubrey Drake Graham was born on October 24, 1986, in Toronto, Ontario. His father, Dennis Graham, is an African American and a practicing Catholic from Memphis, Tennessee, and worked as a drummer, performing alongside country musician Jerry Lee Lewis. Drake's mother, Sandra "Sandi" Graham (née Sher), is an Ashkenazi Jewish Canadian who worked as an English teacher and florist. His parents met after Dennis performed at Club Bluenote in Toronto, where he first interacted with Sandra, who was in attendance. He is a dual citizen of the United States and Canada. In his youth, Drake attended a Jewish day school, and formally celebrated becoming a Bar Mitzvah in a religious service.

Drake's parents divorced when he was five years old. After the divorce, he and his mother remained in Toronto, while his father returned to Memphis, where he was incarcerated for a number of years on drug-related charges. Dennis' limited finances and legal issues caused him to remain in the United States until Drake's early adulthood. Prior to his arrest, however, Dennis would travel to Toronto and bring Drake to Memphis every summer. His father later collaborated with Canadian music group Arkells on the music video for a song titled "Drake's Dad". Graham claimed in an interview that Drake's assertions of him being an absent father were embellishments used to sell records, which Drake vehemently denies.

Drake was raised in two Toronto neighborhoods. He lived on Weston Road in the city's working-class west end until grade six, playing minor hockey with the Weston Red Wings. He then moved to one of the city's affluent neighborhoods, Forest Hill, in 2000. When asked about the move, Drake replied, "[We had] a half of a house we could live in. The other people had the top half we had the bottom half. I lived in the basement; my mom lived on the first floor. It was not big it was not luxurious. It was what we could afford."

He attended Forest Hill Collegiate Institute, where he demonstrated an affinity for the arts, first acting while an active student at the school. He later attended Vaughan Road Academy in the city's multicultural Oakwood–Vaughan neighborhood. Due to the economic status associated with the neighborhood, Drake described the school as "not by any means the easiest school to go to." Drake was often bullied in school for his racial and religious background, and upon realizing that his busy class schedule was detrimental to his burgeoning acting career, Drake dropped out of school. He later graduated in October 2012.

Career - 2001–2005: Degrassi: The Next Generation
At 15, eager to begin as an actor, a high school friend introduced Drake to his father, who was an acting agent. The agent found Drake a role on Canadian teen drama series Degrassi: The Next Generation. Drake portrayed Jimmy Brooks a basketball star who became physically disabled after a classmate shot him. When asked about his early acting career, Drake replied, "My mother was very sick. We were very poor, like broke. The only money I had coming in was off of Canadian TV". He would continue to appear on the show until 2007, returning for sporadic appearances until his character graduated from school. Overall, Drake appeared in a total of 145 episodes.

2006–2009: Early mixtapes and So Far Gone
Lil Wayne, the founder of Young Money Entertainment, would sign Drake to the label in 2009.
After becoming musically inspired by Jay Z and Clipse, Drake self-released his debut mixtape, Room for Improvement, in 2006. The mixtape featured Trey Songz and Lupe Fiasco, and included vast production from Canadian producers Boi-1da, and Frank Dukes. When asked about the mixtape, Drake described the project as "pretty straightforward, radio friendly, [and] not much content to it." The mixtape was released for sale only, and confirmed to have sold over 6,000 copies. In 2007, he released his second mixtape, Comeback Season. Released from his recently founded October's Very Own label, it spawned the single "Replacement Girl", featuring Trey Songz. The song made Drake become the first ever-unsigned Canadian rapper to have his music video featured on BET, with "Replacement Girl" being featured on the channel's "New Joint of the Day" segment on April 30, 2007. The song also saw Drake sample "Man of the Year" by Brisco, Flo Rida and Lil Wayne, retaining Lil Wayne's verse, and adjoined his own to the song's earlier half. This caused Jas Prince to gift Lil Wayne the song, which prompted the rapper to invite Drake to Houston in order to join his Tha Carter III tour. Throughout the duration of the tour, Drake and Lil Wayne recorded multiple songs together, including "Ransom", "Forever", and a remix to "Brand New". Despite the collaborations between the duo, Drake was yet to be signed by Young Money Entertainment.

In 2009, Drake released his third mixtape, So Far Gone. It was made available for free download through his OVO blog website, and featured Lil Wayne, Trey Songz, Omarion, Lloyd, and Bun B. It received over 2,000 downloads in the first 2 hours of release, finding mainstream commercial success due to the singles "Best I Ever Had" and "Successful", both gaining Gold certification by the Recording Industry Association of America (RIAA), with the former also peaking at number two on the Billboard Hot 100. This prompted the mixtape's re-release as an EP, featuring only four songs from the original, as well as the additions of the songs "I'm Goin' In" and "Fear". It debuted at number six on the Billboard 200, and won the Rap Recording of the Year at the 2010 Juno Awards.

Due to the success of the mixtape, Drake was the subject of a bidding war from various labels, often reported as "one of the biggest bidding wars ever". Despite this, Drake was rumoured to have secured a recording contract with Young Money Entertainment on June 29, 2009. This was later confirmed following a planned lawsuit from Young Money, in conjunction with Drake, against an unauthorized album titled The Girls Love Drake, which was released on iTunes under dubious means.

Drake then joined the rest of the label's roster on the America's Most Wanted Tour in July 2009. However, during a performance of "Best I Ever Had" in Camden, New Jersey, Drake fell on stage, and tore the anterior cruciate ligament in his right knee. He underwent surgery later that year.

2010–2012: Thank Me Later and Take Care
Drake planned to release his debut album, Thank Me Later, in late 2008, but the album's release date was postponed, first to March 2010, and then to May 25, 2010. Young Money and Universal Motown had then released a statement that the album had again been pushed back three weeks, for a June 15, 2010, release.

On March 9, 2010, Drake released the debut single "Over", which peaked at number fourteen on the Billboard Hot 100, as well as topping the Rap Songs chart. It also received a nomination for Best Rap Solo Performance at the 53rd Grammy Awards. His second single, "Find Your Love", became an even bigger success; peaking at number five on the Hot 100, and was certified Platinum by the Recording Industry Association of America (RIAA).[76] The music video for the single was shot in Kingston, Jamaica, and was criticized by Jamaica's minister of tourism, Edmund Bartlett. Bartlett condemned the portrayal of the island in the video, saying, "]Care has to be taken by all, including our creative artists, in [showcasing] images of our destination and people. Gun culture, while not unique to Jamaica, is not enhancing [the island's image]." The third single and fourth singles, "Miss Me" and "Fancy" respectively, attained moderate commercial success, however, the latter garnered Drake his second nomination at the 53rd Grammy Awards, for Best Rap Performance by a Duo or Group. On April 29, it was reportedly announced that Drake had finished Thank Me Later during a show in Kansas City, Missouri.

Thank Me Later was released on June 15, 2010, debuting at number one on the Billboard 200 with sales of over 447,000 copies in its first week. Upon the album's release, 25,000 fans gathered at New York City's South Street Seaport for a free concert, hosted by Drake and Hanson, which was later cancelled by police after a near-riot ensued due to overflowing crowds. The album became the top selling debut album for any artist in 2010, and featured Lil Wayne, Kanye West, and Jay Z.

It was soon announced that Drake would have a prominent role in military science fiction video game, Gears of War 3. He was scheduled to play the part of Jace Stratton, but scheduling conflicts with his upcoming Away from Home Tour prevented Drake from accepting the role. He began the tour on September 20, 2010, in Miami, Florida, performing at 78 shows over four different legs. It concluded in Las Vegas in November 2010. Due to the success of the Away from Home Tour, Drake hosted the first OVO Festival in 2010. It would soon become a regular event during the summer, with the Molson Amphitheatre in Toronto playing host to the festival on its annual cycle. Drake also had an eco-friendly college tour to support the album, beginning with Eastern Illinois University in Charleston, Illinois. It concluded in Plymouth, New Hampshire on May 8, and he had also performed at The Bamboozle on May 1.

Beginning his second effort in fall 2010, Drake announced his intentions to allow for Noah "40" Shebib to handle most of the production and record a more cohesive sound than on Thank Me Later, which featured disparate production duties by Shebib and others. In November 2010, Drake revealed the title of his next studio album will be Take Care. In comparison to his debut album, Drake revealed to Y.C Radio 1 that Thank Me Later was a rushed album, stating, "I didn't get to take the time that I wanted to on that record. I rushed many of the songs and sonically I didn't get to sit with the record and say, 'I should change this verse.' Once it was done, it was done. That's why my new album is called Take Care, because I get to take my time this go-round." Drake sought to expand on the low-tempo, sensuous, and dark sonic aesthetic of Thank Me Later. Primarily a hip hop album, Drake also attempted to incorporate R&B and pop to create a languid, grandiose sound.

In January 2011, Drake was in negotiations to join Eva Green and Susan Sarandon as a member of the cast in Nicholas Jarecki's Arbitrage, before ultimately deciding against starring in the movie, to focus on the album. "Dreams Money Can Buy" and "Marvins Room" were released on Drake's October's Very Own Blog, on May 20 and June 9, respectively. Acting as promotional singles for Take Care, the former was eventually unincluded on the album's final track listing, while "Marvins Room" gained Gold certification by the RIAA, as well as peaking at number 21 on the Billboard Hot 100, and reaching the top 10 of the Hot R&B/Hip-Hop Songs chart, coupled with extensive play on contemporary urban radio. Drake would soon release the song's music video on June 28.

"Headlines" was released on August 9, acting as the lead single for Take Care. It was met with positive critical and commercial response, reaching number thirteen on the Hot 100, as well as becoming his tenth single to reach the summit of the Billboard Hot Rap Songs, making Drake the artist with the most number-one singles on the chart, with 12. It was eventually certified Platinum in both the United States and Canada. The music video for the single was released on October 2, and foresaw Drake performing the song during the second intermission of the 59th National Hockey League All-Star Game in January 2012. "Make Me Proud" was released as the album's second single, on October 16. It was the final single to be released prior to the launch of the album, and debuted at number 97 on the Billboard Hot 100. The song reached number nine the following week, tying the record for the largest jump on the Billboard Hot 100 for a male artist, with 88. "Make Me Proud" soon became Drake's fourth consecutive single to receive Platinum certification by the RIAA.

Prior to the album's release, Drake had planned to record a collaborative album with Lil Wayne, however, it was ultimately scrapped due to the success of Watch the Throne. He had also begun collaborations with Rick Ross for a mixtape titled Y.O.L.O., but the duo decided against the project, in favor of increased concern for their respective studio albums.

Take Care was released on November 15, 2011, and received generally positive reviews from music critics. John McDonnell of NME dubbed it "an affecting masterpiece" and commended its "delicate, mellifluous sound and unashamedly candid, emotive lyrics." Pitchfork's Ryan Dombal found Drake's "technical abilities" to be improved and stated, "Just as his thematic concerns have become richer, so has the music backing them up." Andy Hutchins of The Village Voice called it "a carefully crafted bundle of contradictory sentiments from a conflicted rapper who explores his own neuroses in as compelling a manner as anyone not named Kanye West." Chicago Tribune writer Greg Kot complimented the depth of Drake's "moral psychodramas" and stated, "the best of it affirms that Drake is shaping a pop persona with staying power." It also won the Grammy Award for Best Rap Album at the 55th Annual Grammy Awards, and achieved great commercial success, eventually being certified quadruple platinum by the RIAA in 2016, with sales for the album marking 2.6 million in the US.

The album's third and fourth singles, "The Motto" and Take Care", were released on November 29, and February 21, 2012 respectively. Each song was subject to commercial success, while also having large societal impacts, with "The Motto" credited for popularizing the phrase "YOLO" in the United States. The music video for "Take Care" saw widespread acclaim, with MTV stating, "None of his contemporaries – not even the ever-obtuse Kanye [West] - make videos like this, mostly because no one else can get away with it." The video received four nominations at the 2012 MTV Video Music Awards, for Best Male Video, Best Art Direction, Best Cinematography, and Video of the Year. The song was also featured on the channel's "Pop Songs You Must Hear" list of 2011. "HYFR" was the final single to be released from the album, and became certified Gold. It would later win the MTV Video Music Award for Best Hip-Hop Video in 2012, and the channel also ranked him at number two on their "Hottest MCs in the Game" list.

In promotion of his second album, Drake embarked on the worldwide Club Paradise Tour. It became the most successful hip-hop tour of 2012, grossing over $42 million. He then returned to acting, starring in Ice Age: Continental Drift as Ethan.

2013–2015: Nothing Was the Same and commercial mixtapes
During the European leg of the Club Paradise Tour, Drake spoke in an interview stating that he had begun working on his third studio album. Revealing his intentions to remain with 40 as the album's executive producer, Drake spoke fondly about Jamie xx, hoping to include and expand the British producer's influence over his next album. Drake had also revealed that the album would stylistically differ from Take Care, departing from the ambient production and despondent lyrics prevalent previously.

In January 2013, Drake announced that he would release the first single off of his third album at the conclusion of the 55th Annual Grammy Awards. Despite an initial delay, it was released in the wake of his win for the Grammy Award for Best Rap Album at the event, and it foresaw Drake announcing Nothing Was the Same as the title of his third album. The album's second single, "Hold On, We're Going Home", was released in August 2013, becoming the most successful single off of the album, peaking at number-one on the Billboard Hot R&B/Hip-Hop Songs chart. Drake sought inspiration from the 1980s television series Miami Vice during the composition of the song's music video, incorporating the dramatic elements seen in the show en route to winning his second MTV Video Music Award in 2014 for the video. Drake appeared on Late Night with Jimmy Fallon, performing the album's third single, "Too Much", alongside featured artist Sampha.

Nothing Was the Same was released on September 24, 2013, debuting at number one on the US Billboard 200, with 658,000 copies sold in its first week of release. The album debuted atop the charts in Canada, Denmark, Australia and the United Kingdom. The album also enjoyed generally favorable reviews by contemporary music critics, commending the musical shift in terms of the tone and subject matter, comparing it to the distinct change showcased in 808s & Heartbreak. The album was also reported to have sold over 1,720,000 copies in the United States, and was further promoted by the "Would You like a Tour?" throughout late 2013, to early 2014. It became the 22nd-most successful tour of the year, grossing an estimated $46 million. Drake then returned to acting in January 2014, hosting Saturday Night Live, as well as serving as the musical guest. His versatility, acting ability and comedic timing were all praised by critics, describing it as what "kept him afloat during the tough and murky SNL waters". Drake also performed in Dubai, being one of the only artists ever to perform in the city. In late 2014, Drake announced that he had begun recording sessions for his fourth studio album.

In 2014, Drake performed in Spanish as a featured artist on the Romeo Santos song Odio. He also appeared on a remix of Tuesday by ILoveMakonnen, which peaked at number one on Billboard's Rhythmic chart and number twelve on the "Hot 100", and released "0 to 100 / The Catch Up" as a non-album single. The latter went double platinum in the United States.

On February 12, 2015, Drake released If You're Reading This It's Too Late onto iTunes, with no prior announcement. Despite debate on whether it is an album or a mixtape, its commercial stance quantifies it as his fourth retail project with Cash Money Records, a scheme that was rumored to allow Drake to leave the label. However, he eventually remained with Cash Money, and If You're Reading This It's Too Late sold over 1 million units in 2015, making Drake the first artist with a platinum project in 2015, as well as his fourth overall. Drake proceeded If You're Reading This It's Too Late with a collaborative mixtape with Future, which was recorded in Atlanta in just under a week.

What a Time to Be Alive debuted at number one on the Billboard 200, making Drake the first hip hop artist to have two projects reach number one in the same year since 2004. It was later certified platinum by the Recording Industry Association of America (RIAA), for combined sales, streaming and track-sales equivalent of over 1 million units. Drake also appeared on the cover of The Fader for their 100th issue.

2016–2017: Views and More Life
Drake announced in January 2016 that his fourth studio album would be launched during the spring, releasing the promotional single "Summer Sixteen" later that month. The album was originally titled Views from the six, but would later be shortened to Views. "Summer Sixteen" debuted at number six on the US Billboard Hot 100, and proved controversial, with Drake comparing his standing in hip-hop to more tenured artists. This move divided many contemporary music critics, describing his self-comparison as "goodly brash" or "conventionally disrespectful." It was also interpreted as a diss track towards Tory Lanez, who was unhappy at Drake popularizing the term "The Six" when referencing Toronto. Drake also crashed a Bat Mitzvah in New York City on February 20, performing at the event.

Drake soon released the album's lead singles, "Pop Style" and the dancehall-infused "One Dance", on April 5. Both debuted within the top 40 of the Billboard Hot 100, however, the latter proved more commercially successful, with "One Dance" becoming Drake's first number-one single in Canada and the US as a leading artist. The single also became Drake's first number one single as a lead artist in the United Kingdom, and peaked at number one in Germany, France, Australia, Brazil, Sweden, Belgium, Norway and the Netherlands. During an episode for OVO Sound Radio, Drake confirmed the album's release date of April 29, and followed it up with various promotional videos. On October 15, "One Dance" became Spotify's most-streamed song ever, amassing over 882 million plays as of October 2016.


Drake performing at the Summer Sixteen Tour in Toronto in 2016.
Views was previewed in London, before its premiere on Beats 1 a day later. It was released as an Apple Music and iTunes exclusive on April 29, before being made available to various other platforms later that week. Views would become Drake's most commercially successful album, sitting atop the Billboard 200 for ten nonconsecutive weeks, as well as simultaneously leading the Billboard Hot 100 and the Billboard 200 for eight weeks. It also achieved double-platinum status in the US, and earned over 1 million album-equivalent units in the first week of its release, as well as gaining over half-billion overall streams of the album. Despite its success, critical opinion towards the album remained much divided, drawing criticism for being overlong and lacking in a cohesive theme, while also claiming Drake was not challenging himself artistically, as opposed to his contemporaries. He would later to release a short film titled Please Forgive Me, starring frequent collaborators, Swedish twin models Elizabeth and Victoria Lejonhjärta. As of 2019, Views remains Drake's best-selling album.

Drake returned to host Saturday Night Live on May 14, serving as the show's musical guest. Later, Drake was named as a member of the Forbes Five, which ranks the wealthiest artists in hip-hop, placing fifth after Birdman, Jay Z, Dr. Dre, and Diddy respectively. Drake and Future then announced the Summer Sixteen Tour to showcase their collective mixtape, as well as their respective studio albums. This marked Drake's third co-headlining tour, which began in Austin, Texas on July 20. On July 23, Drake announced that he was working on a new project, scheduled to be released in early 2017, and was later named as the headline act for the 2016 iHeartRadio Music Festival. The latter dates of the Summer Sixteen Tour were postponed, however, due to Drake suffering an ankle injury. During the 2016 OVO Festival, Kanye West confirmed that he and Drake had begun working on a collaborative album. Soon after, the music video for "Child's Play" was released, depicting Drake and Tyra Banks playing a couple encountering relationship issues at the Cheesecake Factory in a reference to one of the song's lyrics. On September 26, Please Forgive Me was released as an Apple Music exclusive. It ran a total of 25 minutes, and featured music from Views. At the 2016 BET Hip-Hop Awards, Drake received the most nominations, with 10, winning the awards for Album of the Year and Best Hip-Hop Video. Drake later announced the Boy Meets World Tour on October 10, with twenty-six dates announced for the course of the tour in Europe. Seven additional dates were added a day later due to overwhelming demands.

Soon after, during an episode of OVO Sound Radio, Drake confirmed he would be releasing a project titled More Life in December, however he later pushed the date back to the new year. The project was described as a "playlist of original music", rather than being classified as a traditional mixtape or solo album. He was later revealed to be Spotify's most streamed artist for the second consecutive year in 2016, amassing a total 4.7 billion streams for all projects on the service, which is more than double the amount of streams he had in 2015. Drake later secured his second and third Grammy Awards, winning for Best Rap/Sung Performance and Best Rap Song at the 59th ceremony. Despite multiple setbacks, Drake announced More Life would be released on March 18, 2017, via a series of multiple video commercials released through Instagram. Upon release, More Life received mostly positive reviews, and debuted atop the Billboard 200, earning 505,000 album-equivalent units in its first week. It also set a streaming record, becoming the highest ever streamed album in 24 hours, with a total of 89.9 million streams on Apple Music alone. The album also garnered 61.3 million streams on Spotify, dethroning Ed Sheeran's ÷ as the highest opening on the service in a single day. He later won 13 awards at the 2017 Billboard Music Awards in May, which saw him breaking the record for the most wins in a single show. Billboard also reported Drake had been present on the Hot 100 chart for eight consecutive years, and has the most recorded entries by a solo artist.

He then released the single "Signs" on June 24, as well as reuniting with Metro Boomin on a single with Offset. The singles marked his first releases since More Life, with "Signs" was initially released as a collaboration between Drake and French fashion house Louis Vuitton, as part of the "Louis Vuitton Men's Spring-Summer 2018" fashion show. The event also had a playlist exclusively from OVO Sound, curated by label co-founder Oliver El-Khatib. Drake later hosted the first annual NBA Awards on June 26, and starred in multiple commercials alongside his father in promotion of Virginia Black. Drake then appeared in The Carter Effect documentary, honouring the basketball career of Vince Carter, who was the first superstar player to appear for the Toronto Raptors since the franchise's inception in 1995. The documentary also featured NBA players Chris Bosh, Tracy McGrady, Steve Nash, and LeBron James.

2018: Scorpion and return to television
After rumours circulated of Drake possibly collaborating with various artists, including rapper Trippie Redd and producer Pi'erre Bourne, for his new studio album, multiple snippets of songs were leaked near the closing end of 2017. Two songs would later be released as members of a mini EP, titled Scary Hours, on January 20, 2018, marking Drake's first solo release since More Life, as well as his first appearance on any song after featuring on a remix of the Jay-Z song "Family Feud" with Lil Wayne, as the lead single of the latter's Dedication 6: Reloaded mixtape. Scary Hours featured the songs "Diplomatic Immunity" and "God's Plan", which both debuted within the top-ten, with the latter eventually breaking various streaming records as it debuted at number one on the US Billboard Hot 100. The song was Drake's second as a solo artist to reach number one.

Drake earned his 70th top 40 hit after featuring on the Migos song "Walk It Talk It", which debuted at number eighteen, and peaked at number ten. He later featured on BlocBoy JB's debut single, "Look Alive", which was released on February 9, 2018. The song's entry at number six on the Hot 100 made Drake the rapper with the top 10 hits on the Hot 100, with 23. He then featured on a remix to "Lemon", a song originally released as collaboration between band N.E.R.D and Rihanna. On April 5, Drake announced he was finishing his fifth studio album and he was releasing a single later that night. On April 6, "Nice for What" was released, alongside a music video, which featured several female celebrities.

After "Nice For What" replaced his own "God's Plan" on the Billboard Hot 100 at number one, making him the first artist to have a new number-one debut replace their former number-one debut, Drake announced the title of his fifth studio album as Scorpion, with a planned release date of June 29, 2018. He then released "I'm Upset" on May 26, as the album's third single. Scorpion was then released as a double-album, and marked Drake's longest project, with a run-time of just under 90 minutes. The album broke both the one-day global records on Spotify and Apple Music, as it gained 132.45 million and 170 million plays on each streaming service, respectively. It eventually sold 749,000 album equivalent units in its first week of sales, and debuted at number one on the Billboard 200.

Shortly thereafter, Drake collaborated with British hip hop promotion Link Up TV on July 7, releasing a freestyle as a part of the promotion's 'Behind Barz' segment, before releasing another freestyle a week later after featuring on Charlie Sloth's long-running Fire in the Booth program on BBC Radio 1Xtra. Drake then earned his sixth number-one hit with "In My Feelings" on July 21, which also spawned the viral "#InMyFeelingsChallenge" or "#KiKiChallenge". The success of "In My Feelings" also made Drake the record holder for most number one hits among rappers. Soon after, he released the music video for "Nonstop", which was filmed in London during his surprise performance at the Wireless Festival.

He then appeared on the album Astroworld, featuring uncredited vocals for the song "Sicko Mode", which peaked at number one on the Billboard Hot 100. Drake announced in July 2018 that he planned to "take 6 months to a year" to himself in order to produce television and films, including Euphoria. He then began the Aubrey & the Three Migos Tour with co-headliners Migos on August 12. This preceded collaboration with Bad Bunny titled "Mia", which featured Drake performing in Spanish. He later received the award for Hot Ticket Performer at the 2018 BET Hip Hop Awards on October 16. During a performance in Edmonton on November 7, Drake announced his intention to begin composing his next project in early 2019.

2019–present: Upcoming album
In February 2019, he received his fourth Grammy Award for Best Rap Song, for "God's Plan", at the 61st Annual Grammy Awards. During his speech, producers abruptly cut to a commercial break, leading viewers to speculate they were censoring his speech during which he criticized The Recording Academy. A legal representative for the Academy then released a statement stating "a natural pause [led] the producers [to] assume that he was done and cut to commercial," and added the organization offered him an opportunity to return to stage, but he declined.

On February 14, Drake re-released his third mixtape, So Far Gone, onto streaming services for the first time to commemorate its 10-year anniversary, and later collaborated with Summer Walker on a remix of Walker's song "Girls Need Love", marking his first release of 2019. On April 10, 2019 during a London performance on his Assassination Vacation Tour, the OVO leader told the crowd he was working on his new album before the show. On June 8, Drake appeared on Chris Brown's single "No Guidance". On June 15, Drake released two songs, "Omertà" and "Money in the Grave", on his EP The Best in the World Pack to celebrate the NBA Championship win of the Toronto Raptors. On August 2, he released the compilation album Care Package, consisting of songs released between 2010 and 2016 that were initially unavailable for purchase or commercial streaming; it debuted at number one.

Artistry - influences
Drake has cited several hip hop artists as influencing his rapping style, including Kanye West, Jay Z, and Lil Wayne, while also attributing various R&B artists as influential to the incorporation of the genre into his own music, including Aaliyah, and Usher. Drake has also credited several dancehall artists for later influencing his Caribbean-inflected style, including Vybz Kartel, whom he has called one of his "biggest inspirations".

Musical style
Drake has credited Kanye West (left) and Aaliyah (right) as being his biggest musical influences. Drake is known for his egotistical lyrics, technical ability, and integration of personal backstory when dealing with relationships with women. His vocal abilities have been lauded for an audible contrast between typical hip-hop beats and melody, with sometimes abrasive rapping coupled with softer accents, delivered on technical lyricism. His songs often include audible changes in lyrical pronunciation in parallel with his upbringing in Toronto, and connections with Caribbean and Middle Eastern countries which include such phrases as "ting", "touching road", "talkin' boasy" and "gwanin' wassy". Most of his songs contain R&B and Canadian hip-hop elements, and he combines rapping with singing. He credits his father with the introduction of singing into his rap mixtapes, which have become a staple in his musical repertoire. His incorporation of melody into technically complex lyrics was supported by Lil Wayne, and has subsequently been a critically acclaimed component to Drake's singles and albums.

The lyrical content that Drake deploys is typically considered to be emotional or boastful. However, Drake is often revered for incorporating "degrading" themes of money, drug use, and women into newer, idealized contexts, often achieving this through his augmentation of the typical meaning of phrases in which he combines an objective and subjective perspective into one vocal delivery. His songs often maintain tension between "pause and pace, tone timbre, and volume and vocal fermata." Drake is credited with innovating what has been referred to as "hyper-reality rap", which is characterized by its focus on themes of celebrity as being distinct from the "real world."

Public image
The Washington Post editor Maura Judkis credits Drake for popularizing the phrase "YOLO" in the United States, with his single, "The Motto", which includes, "You only live once: that's the motto, nigga, YOLO." Drake later popularized the term "The Six" in 2015 in relation his hometown Toronto, subsequently becoming a point of reference to the city. Furthermore, the subject matter of his artistry often revolving around relationships, have had widespread impact on social media through photo captions commonly used to reference emotions or personal situations. However, his lyrical contents have had a negative reception from fans and critics deeming him as sensitive; a trait that is understood as being antithetical to hip hop culture. June 10 was declared "Drake Day" in Houston, Texas. In 2016, Drake visited Drake University after a show in Des Moines, in response to an extensive social media campaign by students that began in 2009, advocating for his appearance. In 2016, Drake spoke on the shooting of Alton Sterling, publishing an open letter expressing his concern for the safety of ethnic minorities against police brutality in the United States. He would also donate $200,000 in order to aid relief efforts in Houston as a result of Hurricane Harvey. In February 2018, following the single "God's Plan" debut at no. 1 on the Billboard Hot 100, Drake donated $50,000 to a Miami homeless shelter and giving a University of Miami student $50,000 to help with her tuition. Drake then "kept up the spending spree" by donating the rest of the song's video budget, $996,631.90, to several charitable causes and regular people across Miami.

The music video for "Hotline Bling" went viral, due to Drake's eccentric choices in dancing. The video has been remixed, memed, and was heavily commented on due to Drake's unconventional nature on the song, causing it to gain popularity on YouTube, spawning several parodies. Drake has also been critiqued for his expensive, product placement-heavy attire, exampled by the video for "Hotline Bling". Drake modelled a $1,500 Moncler Puffer Jacket, a $400 Acne Studios turtleneck, and limited edition Timberland 6" Classic Boots. This foresaw collaborations between OVO and Canada Goose, in which various items of clothing were produced. Drake had also released his own collection of Air Jordans, dubbed the "Air Jordan OVOs". Moreover, his style and dress sense have caused GQ magazine to describe him as "[one of] the most stylish men alive".

Controversies - legal issues
In 2012, singer Ericka Lee filed a lawsuit against Drake for the usage of her voice on "Marvins Room". Claiming to have provided the female vocals, Lee also alleged she was owed songwriting credits and royalties. Despite Drake's legal team countering by claiming that Lee simply requested a credit in the liner notes of the album, the matter was resolved in February 2013, with both parties agreeing to an out-of-court settlement. In 2014, Drake was sued for $300,000 for sampling "Jimmy Smith Rap", a 1982 single by jazz musician, Jimmy Smith. The suit was filed by Smith's estate, who stated Drake never asked for permission when sampling it for the intro on "Pound Cake / Paris Morton Music 2", claiming Smith himself would have disagreed as he disliked hip hop. Drake would win the lawsuit in 2017, with federal judge William Pauley ruling the content used was transformative, and there was no liability for copyright infringement. Also in 2014, it emerged that Drake was sued by rapper Rappin' 4-Tay, claiming Drake misused his lyrics on when collaborating with YG on the song "Who Do You Love?". He sought $100,000 for mistreatment and artistic theft, which Drake paid to the rapper later that year. In 2016, Drake caused a nightclub in Oklahoma City to close down, due to his usage of marijuana and other illegal drugs being prevalent at the club.

In 2017, Drake was embroiled in another lawsuit, being sued by producer Detail (Noel Fisher) over an alleged assault in 2014. Fisher claimed Drake's bodyguard, Nessel "Chubbs" Beezer, punched him in the face and allegedly broke his jaw over musical and financial disputes. Fisher also says the injuries caused him to be hospitalized for days and had to undergo several surgeries, following which he sued for damages related to medical bills and physical and emotional suffering. The case, which was set to undergo trial in May 2018, was eventually dismissed by Superior Court Judge Elaine Lu, after Fisher failed to show up for a final status conference; the judge ruled that Beezer solely acted in self-defense.

Feuds
Drake and Chris Brown were allegedly involved in a physical altercation in June 2012, when Drake and his entourage threw glass bottles at Brown in a SoHo nightclub in Manhattan, New York City. Chris Brown tweeted about the incident and released a song criticizing Drake weeks later. Despite no response from Drake, he and Brown both appeared in a comedic skit for the 2014 ESPY Awards, and rehearsed the skit together prior to the televised airing, virtually ending the dispute.

In December 2014, Drake was involved in another altercation, being punched by Diddy outside the LIV nightclub in Miami, Florida. The altercation was reported to be over Drake's usage of the instrumental for "0 to 100 / The Catch Up", allegedly produced by Boi-1da for Diddy, before Drake appropriated the track for his own use. Drake was later rushed to the ER after aggravating an old arm injury during the dispute. Drake was also involved in a feud with Tyga, stemming from Tyga's negative comments towards him during an interview with Vibe magazine. Drake would later respond on "6 God" and "6PM in New York", which has been interpreted as directly involved in Tyga's abrupt removal from Young Money Entertainment.

Further controversy arose in July 2015, when it was alleged by Meek Mill that Drake had used ghostwriters during recording sessions for "RICO", one of the lead singles off of Mill's second studio album. This proceeded further allegations that Drake did not help in promotion of the album, due to Mill discovering the ghostwriter, widely believed to be Quentin Miller. Despite Miller collaborating with Drake and receiving past credits, Mill assured that Miller had written Drake's verse for "R.I.C.O.". Soon after, Funkmaster Flex aired reference tracks in support of Mill's claims, notably for "R.I.C.O.", "10 Bands", and "Know Yourself". This prompted Drake to respond with two diss tracks, titled "Charged Up" and "Back to Back", in the space of four days. Mill would later respond with "Wanna Know", before removing it from SoundCloud weeks later. Despite subliminal disses from either artist, the feud has not been officially reignited. Drake would further seek to denounce Funkmaster Flex during his Madison Square Garden shows on the Summer Sixteen Tour. Following Meek Mill's sentencing of two to four years for probation violation, Drake stated "Free Meek Mill" at a concert in Australia, and ended their rivalry on "Family Feud". Pusha T would also use the same rationale to criticize Drake on "Infrared" in 2018, prompting Drake to respond with the "Duppy Freestyle" diss track on May 25. Pusha T would directly respond to the track through "The Story of Adidon" on May 29, which presented several claims, including an accusation of Drake fathering a secret child. The pair is considered to have been in a rivalry since 2012, with Drake yet to respond to "The Story of Adidon".

In 2016, Drake was embroiled in a feud with Joe Budden, stemming from Budden's derogatory comments when reviewing Views. Drake would allegedly respond to Budden through "4PM in Calabasas", prompting Budden to respond with two diss tracks in the space of five days, echoing the same sentiment Drake deployed during his feud with Meek Mill. Drake would later appear on "No Shopping" alongside French Montana, directly referencing Budden throughout the song. However, French Montana claimed that Drake's verse was recorded before the release of Budden's diss tracks. Despite Budden releasing two further songs in reference to Drake, he has yet to officially respond to Budden. In the same year, Drake mocked Kid Cudi for his mental health, drug use and suicidal urges on "Two Birds, One Stone" after Cudi launched an expletive-filled rant on the artist on Twitter. Cudi later checked into a rehabilitation facility following the release of the song, and continued to disparage Drake in further tweets.

In mid-2018, Drake was embroiled in a feud with long-time collaborator, Kanye West. In an appearance on the talk show The Shop in October, Drake recounted several business meetings with West, who voiced his desire to "be Quincy Jones" and work with him, in order to replicate the producer-artist relationship between Jones and Michael Jackson. West requested Drake play and inform him of upcoming releases, which was agreed to as Drake "felt a genuine vibe" from West, and after West gifted him the beat to "Lift Yourself", which inspired Drake to begin writing to the instrumental. West then requested Drake to travel to Wyoming to continue working, and arrived a day after close friend 40. 40 said West was working on an album; contradictory to his previous aim of just wanting to "give [Drake] beats". Drake responded by saying West stated he would release in late 2018, and they should continue on. However, upon his arrival in Wyoming, Drake "[spent] the majority of time working on [West's] music", only exploring his own after playing the producer the song "March 14", which addresses Drake's relationship with his newborn son and co-parent. This prompted a conversation with West regarding his personal issues, after which, news of his son would be exposed by Pusha T. West would also release "Lift Yourself", and produce "Infrared"; actions that greatly displeased Drake. This prompted him to denounce West in several songs and live performances. West would retaliate in a series of tweets in late 2018.

Drake has purported to have been in reported feuds with DMX, Kendrick Lamar, Common, The Weeknd, XXXTentacion, Jay-Z, Tory Lanez, and Ludacris, although the latter three have been reported to be resolved.

Business ventures - Endorsements
Prior to venturing into business, Drake garnered several endorsement deals with various companies, notably gaining one with Sprite following his mention of drinking purple drank, a concoction that contains Sprite as a key ingredient. In the aftermath of his highly publicized feud with Meek Mill, Drake was also endorsed by fast food restaurants Burger King and Whataburger. Business magazine Forbes commented his endorsement deals and business partnerships "combined heavily" for Drake's reported pre-tax earnings at $94 million between June 2016 to June 2017, being one of the highest-paid celebrities during that period.

Main article: OVO Sound
During the composition of Nothing Was the Same, Drake started his own record label in late 2012 with producer Noah "40" Shebib, and business partner, Oliver El-Khatib. Drake sought for an avenue to release his own music, as well helping in the nurturing of other artists, while Shebib and El-Khatib yearned to start a label with a distinct sound, prompting the trio to team up to form OVO Sound. The name is an abbreviation derived from the October's Very Own moniker Drake used to publish his earlier projects. Warner Bros. Records currently distribute the label.

Drake, 40 and PartyNextDoor were the label's inaugural artists. The label houses artists including Drake, PartyNextDoor, Majid Jordan, OB O'Brien, Roy Woods, dvsn, Plaza, and Kash Doll, as well as producers including 40, Boi-1da, T-Minus, Mike Zombie, Nineteen85, and Future the Prince. OVO Sound has released six albums, with two certified platinum or higher by the Recording Industry Association of America (RIAA).

Toronto Raptors
On September 30, 2013, at a press conference with Maple Leaf Sports and Entertainment CEO Tim Leiweke, Drake was announced as the new "global ambassador" for the Toronto Raptors, thereby joining the executive committee of the NBA franchise, in conjunction with the announcement of the 2016 NBA All-Star Game being awarded to the Air Canada Centre in Toronto. This would also be the setting where Drake was given The Key to the City. In the role, it was announced that Drake would help to promote and serve as a host of festivities, beginning with the All-Star Game. He would also provide consulting services to rebrand the team, helping to redesign its image and clothing line in commemoration of the franchise's 20th anniversary. He began by hosting an annual "Drake Night" segment with the organization, which began in 2013.

Apple Music
Following the launch of Apple Music, a music and video streaming service developed by Apple Inc., the company announced Drake as the figurehead for the platform at their Worldwide Developers Conference in 2015, with the artist also penning an exclusivity deal with the service worth a reported $19 million. This saw all future solo releases by Drake becoming available first on Apple Music, before seeing roll out to other streaming services and music retailers. Drake had also developed the OVO Sound Radio station on Beats 1, which is utilized as the primary avenue for debuting singles and projects, with the station overseeing over 300 million unique users when it debuted More Life. Drake's partnership with Apple Music has largely been credited for the platform's sharp success, as it attained 10 million subscribers after six months, as well as giving birth to exclusivity from artists, with many independent and signed artists, such as Frank Ocean and The Weeknd, also brokering exclusivity deals with streaming services. Through signing with the company, Drake was one of the artists, alongside Pharrell and Katy Perry, to exclusively own an Apple Watch before the smartwatch saw public release.

Virginia Black
Two months prior to the release of Views, Drake announced the development of Virginia Black, a bourbon-based whiskey. This would be his second foray into selling foodstuffs, previously partnering with celebrity chef Susur Lee to open Fring's Restaurant in Toronto. The beverage was created and also distributed alongside Proximo Spirits, as well as with Brent Hocking, a spirits producer who founded DeLeón Tequila in 2008. The company described the partnership as "fruitful [as they] share a passion for style, music, and the pursuit of taste [on] a quest to redefine whiskey."

The product was launched in June 2016, and contained two, three and four-year old Bourbon whiskies. The company sold over 4,000 bottles in the first week domestically. The brand was also promoted and marketed through Drake's music and various tours, such as being part of the "Virginia Black VIP Lounge" additional package available for purchase during the Summer Sixteen Tour. Virginia Black shipped a further 30,000 units when rollout was extended to select international markets in late 2016. The company later aired commercials with Dennis Graham, which featured the tagline of "The Realest Dude Ever" (in reference toward "The Most Interesting Man in the World" tagline employed by Dos Equis) after extending the sale of the drink to various European countries in 2017.

Personal life
Drake lives in Hidden Hills, California, since 2012. He also owns a property in Toronto, which was built from the ground-up in 2017, and a Toronto condo adjacent to the CN Tower. He owns a Boeing 767 airplane.

Drake's paternal uncles are bass guitarist Larry Graham and musician Teenie Hodges. Graham achieved both critical and commercial success as a member of the band Sly and the Family Stone, while Hodges featured as the lead guitarist and songwriter for Al Green, and contributed heavily on much of his work in the 1970s, including the hits "Take Me to the River", "Love and Happiness", and "Here I Am (Come and Take Me)".

Drake is a father to one son named Adonis, who was born on October 11, 2017, to French artist Sophie Brussaux. Brussaux's pregnancy was the subject of several rumors after featuring in a TMZ article in early 2017; Drake eventually confirmed his fatherhood on the album Scorpion in 2018.

Drake dated singer Rihanna off-and-on from 2009 to 2016. He has mentioned the relationship in every one of his studio albums, and when presenting Rihanna with the Michael Jackson Video Vanguard Award in 2016, he said "she's a woman I've been in love with since I was 22 years old." On becoming a single parent, he mused on the talk show The Shop:

As life takes shape and teaches you your own lessons, I end up in this situation where I don't have the fairy tale, like, 'Oh, Drake started a family with Rihanna and this is like so perfect.' It looks so good on paper. By the way, I wanted that too at one time.
Barry Bonds
Drake Lyrics
Jump to: Overall Meaning ↴ Interesting Facts ↴ Line by Line Meaning ↴
It's what you all been waiting for, ain't it?
Your weekly entertainment
For me to get a hold of this beat and go 'head, claim it
I'm about to paint a picture, you niggas go 'head, frame it
Since we getting Seinfeld on some Jerry and Elaine shit
I flow far from mediocre
And if we talking cards, I will fold him with the poker
You and your whole crew are like a deck of 54
So it's obvious y'all gon' steady be rolling with some jokers
And me, I'm rolling with some brokers
Like, damn, could you niggas get any broker?
I got my new girl so content
Just save yourself the embarrassment, don't even approach her
Disguise yourself, go buy a costume
I am making stocks work while you working stock rooms
Ugh, and I was praying I would drop June
But label reps applying pressure to make them pop tunes
So I keep it rocking for Pete's sakes
You fake gangsta rappers are cliche
And if you ain't talking dough when you meet Drake
I'll be all in your face, like, "No speak-a la ingles"
Soon as you hear it, you quote it
They try to be the one that I done left out the show with
But trust me, I'm aware, and my car's right there
Is this interior enough for y'all ulterior motives?
'Cause if you like it, you should stick with me
My money good, I ain't never had to flip a ki
A lot of ice, a lot of cream like Dickie Dee
Might cut the phone and disapear like Michie Mee
But I'ma try and have you on the trip with me
Sliding through Henri Bendel like it's slippery
And your ex-man is a hater, officially
Probably 'cause he know I'm exactly what you wish he be
Yeah, that's the reason why he looking hard
'Cause I done snatched the Chips Ahoy out his cookie jar
He just mad 'cause his girl's at the house
With her tongue sticking out like a Michael Jordan rookie card
Let me address this, pardon me while I fix
A couple subliminal lines caught me in the mix
I guess he thought he could've been Gotti in the flicks
But at this point, I'm just poking a body with a stick
Nowadays, rapping is a children's hobby
And girls keep telling me I'm still this snobby
I tell them myself is who I am feeling, probably
Just because I got a buzz like a building lobby
It ain't a song that your ass finna skip
I tried to sell weed, give me cash for the zip
The way your girlfriend pumped me up in the car
Seem like she don't really need no gas for the trip
Millionaire shades, fade with the waves
I smirk at a nigga if he still rocking braids
That just lets me know that we ain't on the same page
And that goes out to every nigga except Trey
I'm outta here, baby
They asked me about the past years and how does it phase me
I wouldn't take it back, nah, not if they paid me
Mr. Bet You That's Expensive 'cause it's not a fugazi
Spitting a Crock Pot of bottomless gravy
The shit is so nasty, how is it tasting?
And you can probably find him walking out of a Macy's
Forget it, girl, they just thinking how to replace me
Exit with a joke, leave these niggas some hope
You took that 'Ye beat and put that shit in a choke
Well, I'm thinking I should leave out on this note
Nigga, keep your two cents, I ain't tryna leave you broke
Life of a don, lights keep glowing
Come up in the club with that fresh shit on
With something crazy on my arm, uh-ahem
And here's another hit, Barry Bonds
Overall Meaning
Drake's "Barry Bonds" is a rap song that features a distinctive instrumental hook with a playful flow. Drake uses the song as a platform to flex his lyrical skills and assert his dominance in the rap game. The title is a reference to former baseball player Barry Bonds, known for his home run record and steroid controversy.
The opening lyrics set the tone for the song, as Drake challenges other rappers to step up their game and claims that his flow is far from mediocre. He uses metaphors and wordplay to boast about his rap skills, comparing himself to a poker player who can fold his opponents while his competition is like a deck of jokers. Drake also takes aim at fake gangsta rappers, warning them not to approach him unless they have something to offer.
Throughout the song, Drake addresses various themes and topics, including his personal life and the pressures of the music industry. He refers to his new girlfriend and alludes to label representatives who want him to make pop songs. He also dismisses critics who see rapping as a children's hobby and asserts that he has earned his success through hard work and talent.
Some interesting facts about the song include:
Interesting Facts
Note: This section uses generative AI, which can be inaccurate.


Line by Line Meaning
It's what you all been waiting for ain't it
You've been anticipating my arrival
You weakly entertainin
You're boring and uninteresting
For me to get a hold of this beat
Waiting for me to take over this beat
Go ahead claim it
You can say this beat is yours, but it's really mine
I'mma bout to paint a picture
I'm about to create something artistic
You niggahs go ahead frame it
You can try to copy my style, but you'll never do it justice
Since we gettin sinfeld
Comparing the lyrics to the show Seinfeld
With that jerry and elaine shit...
With all that complicated, on-again off-again relationship stuff
I flow far from medeocer
My flow is far superior to average
And if we talking cards I will fold him with the poker
I can beat anyone in a game of poker
You and your whole crew are like a deck a 54
You and your crew are boring and predictable
So it's obvious ya'll be steady rollin with some jokers
It's obvious you're always hanging out with clowns
And me? I'm rolling with some brokers
I hang out with successful people
Like damn. can you niggahs get any broker?
You guys are so broke
I got my new girl so content
I'm happy with my new girl
Just save yourself the ebarresement, don't even aproch her
Don't even attempt to hit on her
Disguise your self, go buy a costume
You should go in disguise if you want to hit on my girl
I am making stock works, while you working stock rooms
I'm making money while you're working in retail
(ughh) and I was praying I would drop june,
I was hoping to release my album in June
But label reps applying preasure to make them pop tunes
The record label wants me to create more mainstream songs
So I keep it rocking for pet sakes
I keep making music for my fans
You fake gangsta rappers a clecha
You fake gangster rappers are cliché
And if you ain't talking dough when you meet drake
If you're not talking about money when you meet me
I'll be in your face,
I'll be confrontational
Like "no speak a la engliash"
I'll pretend not to understand you
Soon as you hear it you quote it
You love my lyrics and quote them instantly
They try to be the one that I done left out the show with
Everyone wants to be the one I party with
But trust me I'm aware, and my cars right there
I know what's going on, and my car is parked outside
Is this interior enough for ya'll material motives
Is the interior of my car impressive enough for your materialistic desires?
Cause if you like it ya'll shud stick with me
If you like my lifestyle, you should follow me
My money good, I ain't neva had to flip a key
I've never had to sell drugs to make money
Alotta ice, alotta cream like dickey d
I have lots of expensive jewelry
Might cut the phone and disapear like mishy me
I might disconnect my phone and disappear
But I'mma try and have you on the trip with me
I want to take my fans on a journey with me
Slid in threw a harry bendale like it's slippery
I entered Harry Bendel like a smooth operator
And your ex mans a hatter oficialy
Your ex is officially crazy
Probably cause he know I'm exactly what you wish he be
He's jealous because I'm the kind of guy you want
Yeah... that's the reason why he looking hard
That's why he's giving me a hard look
Cause I've done snatched the chips ahoy out the cookie jar
I've taken what he thought was his
He just made cause his gurls at the house
He's angry because his girl is with me
With her tounge stickign out,
She's attracted to me
Like a Michael Jordan rookie hard
As if she's seeing Michael Jordan's rookie card for the first time
Let me addrres this, parden me while I fix
Let me address this, excuse me for a moment
A couple subliminal lines caught me in the mix
A few hidden references got me caught up in drama
I guess he thought he could of been gotti in the flix
He thought he could be like John Gotti in the movies
But at this point I'm just pocking a body with a stick
I'm not even trying to fight anymore
Now a days rapping is a childrens hobby
Nowadays, rapping is childish
And grils keep telling me I'm still this snobby
Girls keep telling me I'm arrogant
I tell them myself who I am feeling probably
I tell them how I'm really feeling
Just because I gotta buzz like a building lobby
Just because I'm popular doesn't mean I'm stuck up
It ain't a song that your ass finna skipp
You won't want to skip this song
I try'd to sell weed, give me cash for this zip
I used to sell weed and make money off of it
The way your girlfriend pump me up in the car
The way your girlfriend plays my music loud in the car
Seem like she don't really need no gas for the trip
It seems like she doesn't need to stop for gas on the road trip because she's so into my music
Millionare shades, fade with the waves
My expensive sunglasses, fading with the waves
I smurk at a niggah if he still rocking braids
I laugh at anyone still wearing braids
That just let's me know that we ain't on the same page
That tells me we have different attitudes
And that goes out to every niggah except trey...
This goes out to everyone except Trey Songz
(eyy) I'm outta here baby, they asked me about the past years and how does it phaze me
I'm leaving now, they asked me about my past and how it affects me
I wudnt take it back, naww not if they pay me
I wouldn't change my past for any amount of money
Unless you betcha that's expencive cause it's not a?
Unless you bet your life savings because it's not a guarantee
Spittin a crock pot of bottemless gravy
I'm spitting out endless hits
The shit is so nasty, how is it tasty?
My raps are so raw, yet people love it
And you can probably find him walking out of a Macy's
You'll probably catch him walking out of a department store like Macy's
Forget it girl, they just thinking how to replace me
Forget those guys, they're just jealous and trying to replace me
Exit with a joke, leave these niggahs some hope
Leave with a joke, give these guys hope for the future
You put the yay beat and put that shit in a joke
You put my dope beat with your whack rhymes and made a joke
Well... I'm thinking I should leave out on this note
Well, I think it's time for me to go now
Niggah keep your two cents I ain't trynna leave you broke
You can keep your opinion to yourself, I'm not trying to leave you bankrupt
Life of a don, lights keep gloown
I'm living like a king, the lights are constantly shining on me
Come up in the club with that fresh shit on
I come to the club looking fresh and stylish
Something crazy on my arm...
Something expensive and impressive on my arm
And heres another hit barry bonds
And here is another hit song, just like how Barry Bonds hit a lot of home runs
Lyrics © O/B/O APRA AMCOS

Lyrics Licensed & Provided by LyricFind
To comment on or correct specific content,
highlight it
Genre not found
Artist not found
Album not found
Search results not found
Song not found