Ich weiß, dass es falsch ist die Augen zu schließen vor dem Elend dieser Welt
Ich weiß, es ist nicht richtig den Sender zu wechseln, wenn jemand von unrecht erzählt
Doch ich kann es nicht mehr hören jeden Tag immer wieder die gleichen Geschichten
Bilder des Grauens und nüchterne Stimmen die darüber berichten
Ich muss wegsehen, um es selbst zu überstehen
Ich muss wegsehen um nicht durchzudrehen
Um nicht draufzugehen
Zum Wütendwerden bin ich schon zu schlapp
Und zu feige für den Sprung ins eigene Grab
Einfach abzuhauen scheint mir auch zu leicht
Aber jeder hat den Punkt an dem es reicht
Ich muss wegsehen, um es selbst zu überstehen
Ich muss wegsehen um nicht durchzudrehen
Contributed by Dominic E. Suggest a correction in the comments below.
To comment on specific lyrics,
highlight them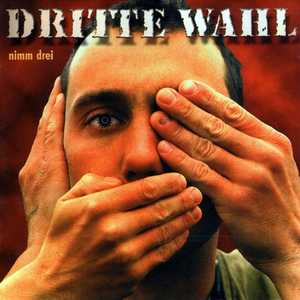 Dritte Wahl ("third choice") is a German punk band.

In 1988 Gunnar Gunnar (voc/g), Busch'n (voc/bg) und Krel (dr) played their first gig in their hometown Rostock (North/East Germany).

In January 2005 Busch'n died of cancer. Stefan (voc, bg) became his worthy replacement.

Dritte Wahl has released nine studio albums, three live-cds and 2 dvds.
Genre not found
Artist not found
Album not found
Search results not found
Song not found