I've been winning since I left you, left you
And you think you sick, now you 'bout to get much sicker
'Cause I'm looking in the mirror and that ass got thicker
Bacon baby, here's what's poppin', rich with six plus figures
I've been there, I've been here, I just hustle low and pray
Got a lot up on my plate, taking meetings in L.A
Glowing up and blowing up, that's what I'm 'bout to do
When it's all been happening since I left you
You call me all friendly
Tellin' me how much you miss me
That's funny, I guess you've heard my songs
Well, I'm too busy for your business
Go find a girl who wants to listen
'Cause if you think I was born yesterday, you have got me wrong
So I cut you off
I don't need your love
'Cause I already cried enough
I've been done
I've been movin' on since we said goodbye
I cut you off
I don't need your love
So you can try all you want
Your time is up, I'll tell you why
You say you're sorry, but it's too late now
So save it, get gone, shut up
'Cause if you think I care about you now
Well, boy, I don't give a fuck
I remember that weekend
When my best friend caught you creepin'
You blamed it all on the alcohol
So I made my decision
'Cause you made your bed, sleep in it
Play the victim and switch your position
I'm through, I'm done
So I cut you off
I don't need your love
'Cause I already cried enough
I've been done
I've been movin' on since we said goodbye
I cut you off
I don't need your love
So you can try all you want
Your time is up, I'll tell you why
You say you're sorry, but it's too late now
So save it, get gone, shut up
'Cause if you think I care about you now
Well, boy, I don't give a fuck
I see you tryna get to me
I see you beggin' on your knees
Boy, I don't give a fuck
So stop tryna get to me
Get up off your knees
'Cause, boy, I don't give a fuck
How it feel, how it feel, how it feel?
Sign off on our connection, and I sign onto a deal
Shoulda kept a hundred, man, you shoulda kept it real
'Cause I realize you fake and you lost all your appeal
It don't hurt when I see you with her
You was always insecure and believed what you heard
'Cause you've seen that all these niggas tryna see when it's they turn
But I don't need a cuddle buddy
I just cuddle with my fur
Cut you off
I don't need your love
So you can try all you want
Your time is up, I'll tell you why
(I'll tell you why)
You say you're sorry, but it's too late now
So save it, get gone, shut up
(Too late now)
'Cause if you think I care about you now
Well, boy, I don't give a fuck
(Boy, I don't give a fuck)
I see you tryna get to me
I see you beggin' on your knees
Boy, I don't give a fuck
So stop tryna get to me (get to me)
Get up off your knees
'Cause, boy, I don't give a fuck
Lyrics © Universal Music Publishing Group, Warner Chappell Music, Inc.
Written by: Dua Lipa, Jason Allen Dean, Joseph Davis Kirkland, Lawrence Michael Principato, Skyler Stonestreet, Uzoechi Osisioma Emenike

Lyrics Licensed & Provided by LyricFind
To comment on specific lyrics,
highlight them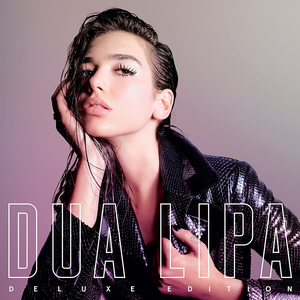 "IDGAF" (an abbreviation for "I Don't Give a Fuck") is a song by English singer Dua Lipa from her eponymous debut studio album. It was released to contemporary hit radio in the United Kingdom on 12 January 2018 as the album's seventh single. The song reached number 21 on the Irish Singles Chart and number 38 on the UK Singles Chart.
Genre not found
Artist not found
Album not found
Search results not found
Song not found