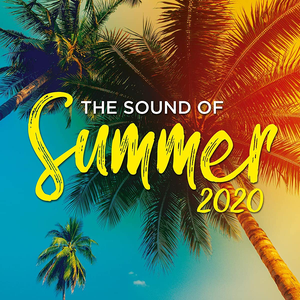 "Physical" is the second single from Dua Lipa's second studio album, Future Nostalgia. It was released on January 31, 2020 through Warner Records on digital platforms globally and contemporary hit radio in the United Kingdom. The accompanying music video for "Physical" premiered through Lipa's official YouTube channel on the same day.

Written by: Sarah Hudson, Clarence Coffee Jr, Jason Evigan and Lipa.
Produced by: Evigan and Koz.
Music video directed by: Lope Serrano.
Genre not found
Artist not found
Album not found
Search results not found
Song not found
Physical
Dua Lipa Lyrics
Common love isn't for us
We created something phenomenal
Don't you agree?
Don't you agree?
You got me feeling diamond rich
Nothing on this planet compares to it
Don't you agree?
Don't you agree?

Who needs to go to sleep, when I got you next to me?

All night, I'll riot with you
I know you got my back and you know I got you
So come on, come on, come on
Let's get physical
Lights out, follow the noise
Baby, keep on dancing like you ain't got a choice
So come on, come on, come on
Let's get physical

Adrenaline keeps on rushing in
Love the simulation we're dreaming in
Don't you agree?
Don't you agree?
I don't wanna live another life
'Cause this one's pretty nice
Living it up

Who needs to go to sleep, when I got you next to me?

All night, I'll riot with you
I know you got my back and you know I got you
So come on, come on, come on
Let's get physical
Lights out, follow the noise
Baby, keep on dancing like you ain't got a choice
So come on, come on, come on
Let's get physical

Hold on just a little tighter
Come on
Hold on, tell me if you're ready
Come on
Baby, keep on dancing
Let's get physical
Hold on just a little tighter
Come on
Hold on, tell me if you're ready
Come on
Baby, keep on dancing
Let's get physical

All night, I'll riot with you
I know you got my back and you know I got you
So come on, come on, come on
Let's get physical
Lights out, follow the noise
Baby, keep on dancing like you ain't got a choice
So come on, come on, come on
Let's get physical

Let's get physical
Physical
Let's get physical
Come on, phy-phy-phy-physical

Lyrics © Universal Music Publishing Group, Warner Chappell Music, Inc.
Written by: Clarence Bernard Coffee, Dua Lipa, Jason Gregory Evigan, Sarah Hudson

Lyrics Licensed & Provided by LyricFind
To comment on specific lyrics,
highlight them