Thinking 'Bout You
Dua Lipa Lyrics
3 A.M. and my neighbors hate me
Music blasting, shaking these walls
This time Mary Jane won't save me
I've been working later, I've been drinking stronger
I've been smoking deeper but the memories won't stop
I can't stop thinking 'bout you
I can't stop thinking 'bout you
I can't get high, I can't get by, I can't get through
I can't stop thinking 'bout you
Like poison coursing through me
So clear my vision is blurred
The haze won't put my mind at ease
I've been sleeping later, I've been breathing stronger
I've been digging deeper but the memories won't stop
I can't stop thinking 'bout you
I can't stop thinking 'bout you
I can't get high, I can't get by, I can't get through
I can't stop thinking 'bout you
I want you all
Say it before you run out of time
I want you all
Say it before it's too late
I want you all
Say what I am feeling now
I want you all
Waiting is insane
I can't stop thinking 'bout you
I can't stop thinking 'bout you
I can't get high, I can't get by, I can't get through
I can't stop thinking 'bout you
I can't stop thinking 'bout you
I can't get high, I can't get by, I can't get through
I can't stop thinking 'bout you
Lyrics © Universal Music Publishing Group, Peermusic Publishing
Written by: Dua Lipa, Adam Stuart Argyle

Lyrics Licensed & Provided by LyricFind
To comment on specific lyrics,
highlight them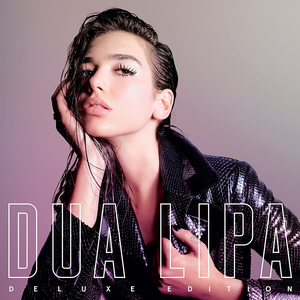 "Thinking 'Bout You" is the ninth song on Dua Lipa's debut album, Dua Lipa. It greatly helped Dua Lipa to get signed, as it caught the attention of Lana Del Rey's management.

The song was first released as a demo on Dua's soundcloud page.

It was released as an instant grat through the album pre-order on January 6th 2017. It is the second instant grat taken from the album, which is due to be released on June 2nd, 2017.

The track's music video was released on Fev. 22, 2017.
Genre not found
Artist not found
Album not found
Search results not found
Song not found