New Moon On Monday
Duran Duran Lyrics
Shake up the picture the lizard mixture
With your dance on the eventide
You got me coming up with answers
All of which I deny
I said it again
But could I please rephrase it
Maybe I can catch a ride
I couldn't really put it much plainer
But I'll wait 'til you decide
Send me your warning siren
As if I could ever hide
Last time La Luna
I light my torch and wave it for the
New moon on Monday
And a fire dance through the night
I stayed the cold day with a lonely satellite
New moon on Monday
And a fire dance through the night
I stayed the cold day with a lonely satellite
Breaking away with the beast of both worlds
A smile that you can't disguise
Every minute I keep finding
Clues that you leave behind
Save me from these reminders
As if I'd forget tonight
This time La Luna
I light my torch and wave it for the
New moon on Monday
And a fire dance through the night
I stayed the cold day with a lonely satellite
New moon on Monday
And a fire dance through the night
I stayed the cold day with a lonely satellite
I light my torch and wave it for the
New moon on Monday
And a fire dance through the night
I stayed the cold day with a lonely satellite
New moon on Monday
And a fire dance through the night
I stayed the cold day with a lonely satellite
New moon on Monday
And a fire dance through the night
I stayed the cold day with a lonely satellite
New moon on Monday
And a fire dance through the night (fire dance through the night)
I stayed the cold day with a lonely satellite
New moon on Monday
And a fire dance through the night (fire dance through the night)
Lyrics © Sony/ATV Music Publishing LLC
Written by: ANDY TAYLOR, JOHN TAYLOR, NICK RHODES, ROGER ANDREW TAYLOR, SIMON LE BON

Lyrics Licensed & Provided by LyricFind
To comment on specific lyrics,
highlight them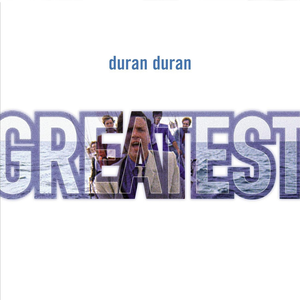 "New Moon on Monday" is a song by Duran Duran, released as the band's tenth single in January 1984.
The second single to be lifted from the band's 1983 album Seven and the Ragged Tiger, the song was another success, reaching the Top 10 on both the British and American music charts. On 11 February 1984, the single reached #9 on the UK Singles Chart and on 17 March, it reached #10 on the Billboard Hot 100.
Inexplicably, it did not chart well in Australia and Scandinavia; territories where its predecessor, "Union of the Snake", had been a big hit.
Read Full Bio
"New Moon on Monday" is a song by Duran Duran, released as the band's tenth single in January 1984.
The second single to be lifted from the band's 1983 album Seven and the Ragged Tiger, the song was another success, reaching the Top 10 on both the British and American music charts. On 11 February 1984, the single reached #9 on the UK Singles Chart and on 17 March, it reached #10 on the Billboard Hot 100.
Inexplicably, it did not chart well in Australia and Scandinavia; territories where its predecessor, "Union of the Snake", had been a big hit. This trend was reversed with the next single, "The Reflex", which became a worldwide number one.
In a retrospective review of the song, "New Moon on Monday" was praised by Allmusic journalist Donald A. Guarisco, who wrote: "The music holds the unusual lyrics together by wedding effervescent verse melodies that bounce high and low to a triumphant-sounding chorus with a rousing feel."


B-side "Tiger Tiger"
Released 14 January 1984 (US)
Format Single
Recorded Sydney, Australia, September 1983
Genre Pop, New Wave
Length 4:16
Label EMI, Capitol - DURAN 1
Producer Duran Duran, Ian Little and Alex Sadkin
Genre not found
Artist not found
Album not found
Search results not found
Song not found