Imprecise words
Yeah, chief, get it 'cause we mean it
Ease up, free smokin', niggas need it
Mask off, mask on, we trick-or-treatin'
Back off, stand off, it's an anemic
Yeah, my nigga Ish, told him it's a feelin'
Blast off, buckshot into my ceilin'
Why ain't nobody tell me I was bleedin'?
Please, nobody pinch me out this dream
I said peace to my dirty water drinkers
Psh, nobody tryna get it clean
Why ain't nobody tell me I was sinkin'?
Ain't nobody tell me I could leave
Yeah, we'd win again, seethin' within
Seen teeth on the floor, leakin' again
We hold the door, uh, we build the bridge
We hold the courts and the cease and desist
Take your fees, nigga
Please do aboard, I could feel when you're forcin' it
Still in a bore riddim
Boy, I take the tour chips and go and get some decent decor
Is you gon' live it, or will you jump?
Get some more ribbons for the born winners from the jump
Niggas don't listen to that, whole mission was a bust
No sit-up, but it's crunch time, shootin' in the clutch
The midsummer sunshine found me on my ones, face drippin', uh
Hate swimmin' through your bloodlines
Motherfuck a judge, same goin' to the one time, yeah
Come and take a stroll in the mud
If the toll winnin', heard the hammer like a grudge
We holdin' it close, we was on the cusp
It was holes in the boat, we ain't make a fuss
Uh, chosen
Imprecise words
Yeah, chief, get it 'cause we mean it
Ease up, free smokin', niggas need it
Mask off, mask on, we trick-or-treatin'
Back off, stand off, it's an anemic
Yeah, my nigga Ish, told him it's a feelin'
Blast off, buckshot into my ceilin'
Why ain't nobody tell me I was bleedin'?
Please, nobody pinch me out this dream
Lyrics © Sony/ATV Music Publishing LLC
Written by: John Thomas, Thebe Kgositsile

Lyrics Licensed & Provided by LyricFind
To comment on specific lyrics,
highlight them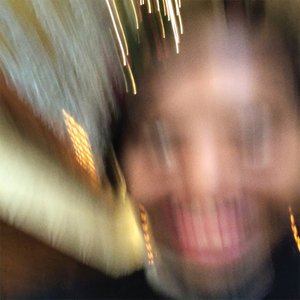 "Shattered Dreams" is the first song of Earl Sweatshirt's long awaited 2018 album, Some Rap Songs.

Here, Earl introspectively discusses a variety of topics occurring in the years between his last 2016 track feature and his musical resurgence in 2018.

Earl grounds these discussions in what he describes as imprecise words – meaning he feels his words can't do justice to the emotional weight of these experiences, a concept seen throughout the album.
Read Full Bio
"Shattered Dreams" is the first song of Earl Sweatshirt's long awaited 2018 album, Some Rap Songs.

Here, Earl introspectively discusses a variety of topics occurring in the years between his last 2016 track feature and his musical resurgence in 2018.

Earl grounds these discussions in what he describes as imprecise words – meaning he feels his words can't do justice to the emotional weight of these experiences, a concept seen throughout the album.

The song samples "Shattered Dreams (Stop)" by The Endeavors as well as an excerpt of a talk by James Baldwin titled "The Struggle."
Genre not found
Artist not found
Album not found
Search results not found
Song not found