Jump to: Overall Meaning | Line by Line Meaning
Nineteen, still gettin' kicked out the crib
Ripped off my bib, spit out my food, hiccup and piss
Urine burnin', I could smell the liquor in this
Cats always tryna' pick up the fist
Duff this dude out
Rappers stoop just to get to your crib
Now it's like who's face? who's warped? too sauced
Distort thoughts, on my corpse on the asphalt
Back when I'd slack more, rock my slacks or my ass
Everytime, I rap I blast-off
Back when I catch Cor', I always had sports
Dippin' on cops in my track shorts
So tell my mom I ahad to make it right
I lie every night about the lime-light so I could lie at night
And tell my Pops' I gotta' take advice
Keep my head screwed on tight, abuse these mics
See me, I'm the contusion type
A cat to smack a mic and catch my fuckin' hair when I'm losing height
Ratking, never losing hype, no
It's Ratking and I do it right
Ratking, yeah, I do it nice, woah
Bitch, I skated before I rapped it
You'd take me before your captain
Bet twenty hots on your Daddy
To someone go Nolia Clap them, probably cold and passive
Cause' Pops' was the one that got to me
Feeling down like he passed it and when I'm cornered, it's action
I was kinda' out the game, I'ma put the quarter right back in the slot
In 09', we took the 7 to the Dussy 17 to the block
Bitch, if yo' nigga had Supreme, we was the reason he copped it
And nowadays, I'm on a hustle lyrics to box with
And some pretty bitches that ain't trip if it's a hit and run
I got to go cause' I don't do the crying bro
She Mario, I'm tryna' keep the whining to a minimum
Piggies come, bet I'm splittin' quicker than I finish rum
Find me some Indica, nuggets on my fingers and my shirt like they was chicken crumbs
The room spinnin', finna' yak if I don't hit the blunt
Got the chin wagon, slim chances of me getting up
After this, mind in the trash next to where my fuckin' passion went
Doc's fanatics, half-a-Xanax when I'm traveling six hours or more
Brick out on the tour, got kicked out of the morgue
Spit cattle manure shit, shit, rally the Horsemen
Tally the corpses
Overall Meaning
"7 A.M.//Radio" is a reflective collaboration between Earl Sweatshirt and Wiki that speaks to the struggles they have had to overcome in their young lives. The song's central theme is how Earl and Wiki have come a long way despite the obstacles they have had to face. The first verse is essentially about Earl's struggles with alcohol as a teenager, with his lyrics suggesting he was drinking heavily and getting into fights. Earl implies that he was not always committed to his music, and instead, he was more focused on other things. He mentions he "lied every night about the lime-light so [he] could lie at night," indicating that his priorities were not always in order. He concludes his verse claiming that he is always ready to "abuse these mics" and that he is a "contusion type," a rapper with a style so intense that it bruises the ears of his listeners.
In contrast, Wiki's verse is about his experience growing up in New York City. He is proud of his roots and is not afraid to rap about them. He mentions skating before he became a rapper, indicating that he was once involved in that subculture. Wiki is also candid about his struggles with addiction, singing about his dependence on Indica and stumbling upon chicken crumbs. Wiki concludes the song by claiming that he has come a long way, much like Earl. He reflects on overcoming obstacles and reaching a point in his life where he is living comfortably.
Overall, "7 A.M.//Radio" is a song about growth, resilience, and perseverance. Earl and Wiki both reflect on their demons, using their music to work through them and emerge stronger.

Line by Line Meaning
Nineteen, still gettin' kicked out the crib
Even at nineteen years old, I still get kicked out of my family home on a regular basis.
Ripped off my bib, spit out my food, hiccup and piss
As a baby, I would rip off my bib and spit out my food while also hiccuping and peeing.
Urine burnin', I could smell the liquor in this
My urine is burning and I can smell alcohol in the air.
Cats always tryna' pick up the fist
People are always trying to start fights with me.
Duff this dude out
I want to beat this person up.
Rappers stoop just to get to your crib
These rappers will do anything, even stoop low, to get to your house.
Now it's like who's face? who's warped? too sauced
It's hard to tell whose face is distorted because we are all too drunk.
Distort thoughts, on my corpse on the asphalt
My thoughts are distorted and I feel as though I am dead on the pavement.
Back when I'd slack more, rock my slacks or my ass
There was a time when I used to be lazy and wear my pants low.
Everytime, I rap I blast-off
Whenever I rap, I take off and become successful.
Back when I catch Cor', I always had sports
I used to play sports all the time when I was younger.
Dippin' on cops in my track shorts
I used to run away from cops while wearing athletic shorts.
So tell my mom I ahad to make it right
Please tell my mom that I had to make things right in my life.
I lie every night about the lime-light so I could lie at night
I lie to myself every night about my success so I can sleep better.
And tell my Pops' I gotta' take advice
Please tell my dad that I need to take his advice.
Keep my head screwed on tight, abuse these mics
I need to keep my head focused and use these microphones to my advantage.
See me, I'm the contusion type
I am the type of person who will fight and leave bruises.
A cat to smack a mic and catch my fuckin' hair when I'm losing height
I will hit a microphone and even catch my own hair when I am falling down.
Ratking, never losing hype, no
As a group, Ratking will never lose their energy or excitement.
It's Ratking and I do it right
I am part of Ratking and we always do things correctly.
Bitch, I skated before I rapped it
I used to skateboard before I became a rapper.
You'd take me before your captain
You would pick me over your leader, or captain.
Bet twenty hots on your Daddy
I bet $20 on your dad.
To someone go Nolia Clap them, probably cold and passive
I want someone to go to a certain location and take aggressive action, though it will likely be done in a passive manner.
Cause' Pops' was the one that got to me
My father was the one who had the most influence on me.
Feeling down like he passed it and when I'm cornered, it's action
When I am feeling down or trapped, I will take action.
I was kinda' out the game, I'ma put the quarter right back in the slot
I had taken a break from what I was doing, but now I am ready to get back into it.
In 09', we took the 7 to the Dussy 17 to the block
In 2009, we took a bus or train to a certain location and walked to a specific block.
Bitch, if yo' nigga had Supreme, we was the reason he copped it
If your boyfriend had Supreme brand clothing, we were the reason he purchased it.
And nowadays, I'm on a hustle lyrics to box with
Nowadays, I am focused on working hard lyrically to compete with others.
And some pretty bitches that ain't trip if it's a hit and run
I am hanging out with attractive women who are not bothered if we leave quickly after something happens.
I got to go cause' I don't do the crying bro
I need to leave because I do not handle emotional situations well.
She Mario, I'm tryna' keep the whining to a minimum
I am trying to keep complaints to a minimum, like the character Mario from the video games.
Piggies come, bet I'm splittin' quicker than I finish rum
If the police come, I will run away faster than I can finish drinking rum.
Find me some Indica, nuggets on my fingers and my shirt like they was chicken crumbs
I want to find some marijuana of a certain strain and I have bits of chicken on my fingers and shirt.
The room spinnin', finna' yak if I don't hit the blunt
I am feeling dizzy and nauseous and need to smoke marijuana to feel better.
Got the chin wagon, slim chances of me getting up
I have been hit in the chin and it is unlikely that I will be able to stand up.
After this, mind in the trash next to where my fuckin' passion went
After this event, I will feel like my passion has disappeared and will feel worthless.
Doc's fanatics, half-a-Xanax when I'm traveling six hours or more
I am a big fan of Dr. Martens footwear and need to take half a Xanax when traveling long distances.
Brick out on the tour, got kicked out of the morgue
I am currently on tour and have been kicked out of the place where dead bodies are kept, likely jokingly.
Spit cattle manure shit, shit, rally the Horsemen
I am spitting nonsense or terrible lyrics and need to regain my focus.
Tally the corpses
We need to count the number of people who have died or been affected in some negative way.
Lyrics © WARP MUSIC LIMITED, Sony/ATV Music Publishing LLC, Downtown Music Publishing
Written by: Patrick G. Morales, Thebe Kgositsile, Miles Khalil

Lyrics Licensed & Provided by LyricFind
To comment on or correct specific content,
highlight it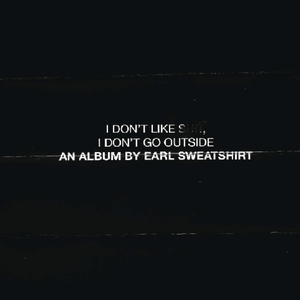 Genre not found
Artist not found
Album not found
Search results not found
Song not found