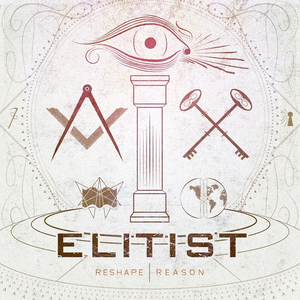 1. an American progressive metalcore band from Los Angeles, California, signed to Equal Vision Records. They have recorded three EP's and one full-length album to date, the most recent release being Between the Balance, released on July 30, 2013.

Chris Balay - Vocals
Julian Rodriguez - Guitar
Brian McGraw - Bass
Ben Kazenoff - Drums

2. Sludge/crust band from Portland, Oregon. (Changed name to Bastard Feast in 2013)
Genre not found
Artist not found
Album not found
Search results not found
Song not found
Scared Geometry
Elitist Lyrics
We have lyrics for these tracks by Elitist:



Array Don't turn the corner Close your thoughts and take in only…
Caves Don't turn the corner Close your thoughts and take in only…
Equinox This is where we come alive United underneath the skies abo…
Fracture We are We are dead to the world And we are…
Life Lost (feat. Garrison Lee â€" Erra) The age of man is at…
Lucid Dream Back in time Remembering every detail Breathe in revive B…
Numbered im so cool fgt lalalalalla blagh gahj sghjha ri shouldaknown…
Odeon Look into my eyes and tell me what you see Is…
Of Creations Above me are the thunders of the inner deep The pouring…
Principles We build our lives upon this, all for us I knew…
Reshape Reason On and off we tilt Like shifting planets From the edge of…
Sacred Geometry Breathe this air from your lungs This doesn't have the be…
Specter The blindness of his spirit led his feet towards the…
Square and Compass Awake My eyes adjust to the sequence Everything and everyo…
Time Stands Still Who came before us? What lies ahead? When will we know of…
Trace the Sky Arms raised up towards the starlight You fall into a darken…
Unto the Sun Open up your mind Disconnect from what you know to be…

The lyrics can frequently be found in the comments below or by filtering for lyric videos.