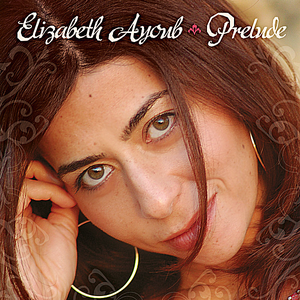 Je t'attends (I Wait For You)
Elizabeth Ayoub is a Lebanese-born Venezeuelan singer and actress.

The youngest of seven siblings, her Lebanese parents fled to Venezuela before the civil war, in search of a promising future. In venezuela, her musical influences ranged from Koranic verse and Fairuz to Simon & Garfunkel and Barbra Streisand.
Genre not found
Artist not found
Album not found
Search results not found
Song not found
We have lyrics for 'Je t'attends' by these artists:



Axelle Red Tous ces gens qui passent autour de moi dans la ville Ces…
Charles Aznavour Mes jours passent, mes nuits pleurent Et pleure le temps M…
Dany Brillant Je voudrais vous raconter une belle histoire Celle que me ra…
Johnny Hallyday A force d'impasses et de fausses routes, A force de s'habit…
Patricia Carli À force de t'espérer D'y croire absolument À force d'imagine…
Red Axelle Tous ces gens qui passent autour de moi, Dans la ville. Ce…



We have lyrics for these tracks by Elizabeth Ayoub:



Creo Creo que solo es mas triste Creo que juntos es dificil Si…

The lyrics can frequently be found in the comments below, by filtering for lyric videos or browsing the comments in the different videos below.