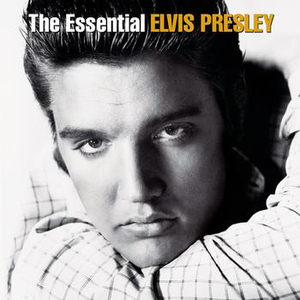 Are You Lonesome Tonight? (Laughing)
Elvis Aaron Presley (January 8, 1935 – August 16, 1977) was an American singer…
Read Full Bio ↴
Elvis Aaron Presley (January 8, 1935 – August 16, 1977) was an American singer and actor. Regarded as one of the most significant cultural icons of the 20th century, he is often referred to as the "King of Rock and Roll" or simply "the King".

Presley was born in Tupelo, Mississippi, and relocated to Memphis, Tennessee, with his family when he was 13 years old. His music career began there in 1954, recording at Sun Records with producer Sam Phillips, who wanted to bring the sound of African American music to a wider audience. Accompanied by guitarist Scotty Moore and bassist Bill Black, Presley was a pioneer of rockabilly, an uptempo, backbeat-driven fusion of country music and rhythm and blues. In 1955, drummer D. J. Fontana joined to complete the lineup of Presley's classic quartet and RCA Victor acquired his contract in a deal arranged by Colonel Tom Parker, who would manage the singer for more than two decades. Presley's first RCA single, "Heartbreak Hotel", was released in January 1956 and became a number one hit in the United States. With a series of successful network television appearances and chart-topping records, he became the leading figure of the newly popular sound of rock and roll. His energized interpretations of songs and sexually provocative performance style, combined with a singularly potent mix of influences across color lines during a transformative era in race relations, made him enormously popular—and controversial.

In November 1956, Presley made his film debut in Love Me Tender. Drafted into military service in 1958, Presley relaunched his recording career two years later with some of his most commercially successful work. He held few concerts however, and guided by Parker, proceeded to devote much of the 1960s to making Hollywood movies and soundtrack albums, most of them critically derided. In 1968, following a seven-year break from live performances, he returned to the stage in the acclaimed television comeback special Elvis, which led to an extended Las Vegas concert residency and a string of highly profitable tours. In 1973, Presley gave the first concert by a solo artist to be broadcast around the world, Aloha from Hawaii. Years of prescription drug abuse severely compromised his health, and he died suddenly in 1977 at his Graceland estate, just 42 years of age.

Presley is one of the most celebrated and influential musicians of the 20th century. Commercially successful in many genres, including pop, country, blues, and gospel, he is the best-selling solo artist in the history of recorded music. He won three competitive Grammys, received the Grammy Lifetime Achievement Award at age 36, and has been inducted into multiple music halls of fame.
Are You Lonesome Tonight?
Elvis Presley Lyrics
Jump to: Overall Meaning ↴ Interesting Facts ↴ Line by Line Meaning ↴
Are You Lonesome Tonight
Performer:Elvis Presley & The Jordanaires
Composer :Roy Yurk
Lyricist :Lou Handman
Are You Lonesome Tonight
Do You Miss Me Tonight
Are You Sorry We Drifted Apart
Does Your Memory Stray
To A Brighter Summer Day
When I Kissed You And Called You Sweetheart
Do The Chairs In Your Parlor Seem Empty And Bare
Do You Gaze At Your Doorstep And Picture Me There
* Is Your Heart Filled With Pain
Shall I Come Back Again
Tell Me Dear, Are You Lonesome Tonight *
I Wonder If You're Lonesome Tonight
You Know, Someone Said That The World's A Stage
And Each Must Play A Part
Fate Had Me Playing In Love With You As My Sweetheart
Act One Was When We Met
I Loved You At First Glance
You Read Your Line So Cleverly And Never Missed A Cue
Then Came Act Two
You Seemed To Change, You Acted Strange
And Why I've Never Known
Honey, You Lied When You Said You Loved Me
And I Had No Cause To Doubt You
But I'd Rather Go On Hearing Your Lies
Than To Go On Living Without You
Now The Stage Is Bare And I'm Standing There
With Emptiness All Around
And If You Won't Come Back To Me
Then They Can Bring The Curtain Down
(Repeat *)
Overall Meaning
In the classic Elvis Presley's song "Are You Lonesome Tonight," the singer is questioning his former love about how she feels now that they have separated. He asks her if she misses him and if she regrets the drift that drove them apart. He reminisces about the happier times when they were together, and he called her sweetheart. The lyrics are full of metaphors, and in the second verse, he compares their relationship to a play where he had a supporting role, but his love was the lead performer.
He describes how, during their time together, she played her part perfectly, and their love story seemed to unfold quite naturally until she started acting strange. At this point, he suspects she is lying when she says she loves him, but he still prefers to live with her falsehood than to live without her love. He expresses his grief and despair when he stands alone on the stage, surrounded by emptiness and laments that if she does not return to him, the curtain will fall on his life.
The beauty of the song lies in its emotional appeal, the depth of the metaphor, and the powerful voice of Elvis Presley. The song has been covered by numerous artists and has become a classic ballad. Interestingly, the lyricist, Roy Turk, and the composer, Lou Handman, wrote the song in 1926, barely two decades before Elvis Presley's version became a massive hit. Despite its age, the song continues to appeal to generations of music lovers worldwide.
Some interesting facts about the song include:
Interesting Facts
Note: This section uses generative AI, which can be inaccurate.


Line by Line Meaning
Are you lonesome tonight?
I wonder if you're feeling lonely tonight. Do you long for my company?
Do you miss me tonight?
Are you thinking about me and wishing I was there with you?
Are you sorry we drifted apart?
Do you regret that we have become separated from each other?
Does your memory stray to a brighter sunny day When I kissed you and called you sweetheart?
Do you think about the happy times we shared, when we were in love and I showed you my affection?
Do the chairs in your parlor seem empty and bare?
Do you feel like your home is missing something, like there's an emptiness or void left by our separation?
Do you gaze at your doorstep and picture me there?
When you look at your front door, do you imagine me standing there, ready to come back into your life?
Is your heart filled with pain, shall I come back again?
Are you hurting because of our separation? Should I return to you to ease your pain?
Tell me, dear, are you lonesome tonight?
Please let me know if you're feeling lonely and need me back in your life.
You know someone said that the world's a stage
As the saying goes, life is like a play, with each person playing a certain role.
And each must play a part
We all have a role to play in life, whether we like it or not.
Fate had me playing in love with you as my sweet heart
It seems like destiny brought us together to fall in love.
Act one was when we met, I loved you at first glance
When we first met, I was immediately drawn to you and fell in love with you.
You read your line so cleverly and never missed a cue
You played your role perfectly, always knowing what to say and do to keep me in love with you.
Then came act two, you seemed to change, you acted strange
But eventually, something changed and you started behaving unlike the person I fell in love with.
And why, I'll never know
I don't understand why you changed, and I may never know the reason.
Honey, you lied when you said you loved me
It hurts me to admit it, but I now realize that you weren't being honest when you said you loved me.
And I had no cause to doubt you
At the time, I had no reason to think that you were lying to me.
But I'd rather go on hearing your lies
Despite the pain it causes me, I still want to hear you say that you love me, even if it's not true.
Than to go on living without you
The pain of losing you is so great that I'd rather keep pretending that you love me, than face life without you.
Now the stage is bare and I'm standing there With emptiness all around
Now that our relationship is over, I feel like I'm standing on an empty stage, surrounded by emptiness and loneliness.
And if you won't come back to me Then they can bring the curtain down
If you're not willing to come back to me and try to make things work, then it's time to end the show and move on with my life.
Lyrics © Universal Music Publishing Group
Written by: LOU HANDMAN, ROY TURK

Lyrics Licensed & Provided by LyricFind
To comment on or correct specific content,
highlight it
Genre not found
Artist not found
Album not found
Search results not found
Song not found