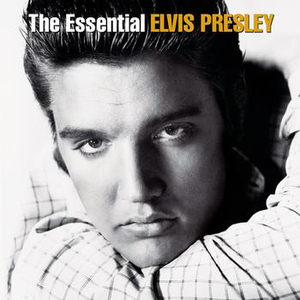 Fever - Essential Elvis version
Elvis Aaron Presley (January 8, 1935 – August 16, 1977) was an American singer…
Read Full Bio ↴
Elvis Aaron Presley (January 8, 1935 – August 16, 1977) was an American singer and actor. Regarded as one of the most significant cultural icons of the 20th century, he is often referred to as the "King of Rock and Roll" or simply "the King".

Presley was born in Tupelo, Mississippi, and relocated to Memphis, Tennessee, with his family when he was 13 years old. His music career began there in 1954, recording at Sun Records with producer Sam Phillips, who wanted to bring the sound of African American music to a wider audience. Accompanied by guitarist Scotty Moore and bassist Bill Black, Presley was a pioneer of rockabilly, an uptempo, backbeat-driven fusion of country music and rhythm and blues. In 1955, drummer D. J. Fontana joined to complete the lineup of Presley's classic quartet and RCA Victor acquired his contract in a deal arranged by Colonel Tom Parker, who would manage the singer for more than two decades. Presley's first RCA single, "Heartbreak Hotel", was released in January 1956 and became a number one hit in the United States. With a series of successful network television appearances and chart-topping records, he became the leading figure of the newly popular sound of rock and roll. His energized interpretations of songs and sexually provocative performance style, combined with a singularly potent mix of influences across color lines during a transformative era in race relations, made him enormously popular—and controversial.

In November 1956, Presley made his film debut in Love Me Tender. Drafted into military service in 1958, Presley relaunched his recording career two years later with some of his most commercially successful work. He held few concerts however, and guided by Parker, proceeded to devote much of the 1960s to making Hollywood movies and soundtrack albums, most of them critically derided. In 1968, following a seven-year break from live performances, he returned to the stage in the acclaimed television comeback special Elvis, which led to an extended Las Vegas concert residency and a string of highly profitable tours. In 1973, Presley gave the first concert by a solo artist to be broadcast around the world, Aloha from Hawaii. Years of prescription drug abuse severely compromised his health, and he died suddenly in 1977 at his Graceland estate, just 42 years of age.

Presley is one of the most celebrated and influential musicians of the 20th century. Commercially successful in many genres, including pop, country, blues, and gospel, he is the best-selling solo artist in the history of recorded music. He won three competitive Grammys, received the Grammy Lifetime Achievement Award at age 36, and has been inducted into multiple music halls of fame.
Jump to: Overall Meaning ↴ Line by Line Meaning ↴
Never know how much I love you
Never know how much I care
When you put your arms around me
I get a fever that's so hard to bear
You give me fever when you kiss me
Fever when you hold me tight
Fever in the morning
Fever all through the night
Sun lights up the daytime
Moon lights up the night
I light up when you call my name
And you know I'm gonna treat you right
You give me fever when you kiss me
Fever when you hold me tight
Fever in the morning
Fever all through the night
Everybody's got the fever
That is something you all know
Fever isn't such a new thing
Fever started long ago
Romeo loved Juliet
Juliet she felt the same
When he put his arms around her
He said Julie, baby, you're my flame
Thou give us fever when we kisseth
Fever with thy flaming youth
Fever I'm on fire
Fever yea I burn for sooth
Captain Smith and Pocahontas
Had a very mad affair
When her daddy tried to kill him
She said daddy, o, don't you dare
He gives me fever with his kisses
Fever when he holds me tight
Fever, I'm his misses,
Oh daddy, won't you treat him right
Now you've listened to my story
Here's the point that I have made
Cats were born to give chicks fever
Be it Fahrenheit or Centigrade
They give you fever when they kiss you
Fever if you live and learn
Fever till you sizzle
What a lovely way to burn
What a lovely way to burn
What a lovely way to burn
Overall Meaning
The song "Fever" by Elvis Presley is a sultry and sensual track that captures the excitement and passion of romantic love. The lyrics speak to the intense physical reactions that come from being in love, such as the fever that the singer experiences when their partner is near. The song suggests that this kind of feeling is not unique, as "everybody's got the fever," and cites famous examples throughout history of people being consumed by love.
The song is unique in that it relies heavily on repetition, using the same phrasing in each verse to convey the intensity of the emotions being described. The use of the third-person narrator, as well as the references to historical couples like Romeo and Juliet, creates a sense of timelessness and universality to the emotions being described. The song is both a tribute to the power of love and a celebration of its sensual, physical aspects.
Overall, "Fever" is a powerful and evocative track that captures the intensity of being in love. The song's lyrics, combined with Elvis Presley's signature vocal style, make for a truly unforgettable listening experience.

Line by Line Meaning
Never know how much I love you
I can never really express how much I love and care about you
Never know how much I care
My love and care for you is infinite and boundless, you cannot measure it
When you put your arms around me
I feel your love and warmth, and it makes me feel safe and happy
I get a fever that's so hard to bear
Your love and touch is so intense, it makes me feel feverish and overwhelmed
You give me fever when you kiss me
Your kisses make me feel passionate and feverish, igniting a fire within me
Fever when you hold me tight
Just holding you tightly makes me feel feverish and electrified
Fever in the morning
Even in the morning, I feel the heat of our passion and the intensity of my love for you
Fever all through the night
The feverish feeling never fades, it continues all through the night
Sun lights up the daytime
The sun illuminates the day, just like your love illuminates and brightens up my life
Moon lights up the night
The moon shines at night, symbolizing the beauty and magic of our love
I light up when you call my name
Hearing your voice and feeling your love makes me light up, filling me with joy and happiness
And you know I'm gonna treat you right
I will always treat you with love, respect and care, because you mean the world to me
Everybody's got the fever
Everyone experiences the feverish feeling of love, it's a universal experience
That is something you all know
This is a truth that everyone can relate to
Fever isn't such a new thing
The feeling of fever has been a part of human experience since ancient times
Fever started long ago
The feverish feeling of love is a timeless and enduring emotion
Romeo loved Juliet
The story of Romeo and Juliet is a classic example of passionate and forbidden love
Juliet she felt the same
Juliet returned Romeo's love with the same intensity and passion
When he put his arms around her
Their physical embrace intensified their love and desire for each other
He said Julie, baby, you're my flame
Romeo expressed his love and admiration for Juliet, saying that she is the source of his passion
Thou give us fever when we kisseth
Their kisses made them feel feverish and ignited a fiery passion in them
Fever with thy flaming youth
Their youth and passionate love made the feverish feeling even more intense
Fever I'm on fire
The feverish feeling of love makes them feel like they are on fire, consumed by their passion
Fever yea I burn for sooth
Their love burns so intensely that it feels like they will never be able to cool down
Captain Smith and Pocahontas
The story of Captain Smith and Pocahontas is another example of an intense and forbidden love
Had a very mad affair
Their love was passionate and intense, but also tumultuous and risky
When her daddy tried to kill him
Pocahontas' father disapproved of their love and attempted to kill Captain Smith
She said daddy, o, don't you dare
Pocahontas stood up to her father, because she was willing to risk everything for her love for Captain Smith
He gives me fever with his kisses
Captain Smith's kisses make Pocahontas feel feverish and intensify her love for him
Fever when he holds me tight
Just holding Captain Smith tightly makes Pocahontas feel feverish and consumed by passion
Fever, I'm his misses,
Pocahontas is his lover and misses him deeply
Oh daddy, won't you treat him right
Pocahontas pleads with her father to accept Captain Smith and treat him with kindness and respect
Now you've listened to my story
I have shared examples of intense and passionate love stories throughout history
Here's the point that I have made
My point is that love is a universal and powerful emotion that can make us feel feverish and consumed by passion
Cats were born to give chicks fever
Even animals such as cats can make us feel feverish and ignite our passion
Be it Fahrenheit or Centigrade
The feverish feeling of love cannot be measured in degrees, it is an intangible and unquantifiable emotion
They give you fever when they kiss you
Even cats can make us feel passionate and feverish with their affection
Fever if you live and learn
Love is a feeling that we can only truly understand through experience and learning
Fever till you sizzle
The feverish feeling of love can be so intense that it can make us sizzle and burn with desire
What a lovely way to burn
Despite the intensity of the feeling, the feverish passion of love is a beautiful and wonderful thing to experience
What a lovely way to burn
Repeating the line to emphasize the beauty and allure of the feeling of feverish love
Lyrics © BMG Rights Management, Warner Chappell Music, Inc.
Written by: Eddie Cooley, Otis Blackwell

Lyrics Licensed & Provided by LyricFind
To comment on or correct specific content,
highlight it
Genre not found
Artist not found
Album not found
Search results not found
Song not found