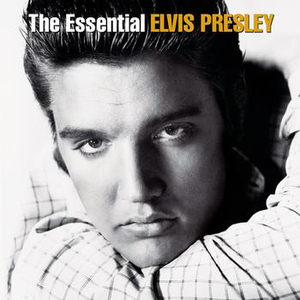 You Don't Have To Say You Love Me - New Sound Remastered
Elvis Aaron Presley (January 8, 1935 – August 16, 1977) was an American singer…
Read Full Bio ↴
Elvis Aaron Presley (January 8, 1935 – August 16, 1977) was an American singer and actor. Regarded as one of the most significant cultural icons of the 20th century, he is often referred to as the "King of Rock and Roll" or simply "the King".

Presley was born in Tupelo, Mississippi, and relocated to Memphis, Tennessee, with his family when he was 13 years old. His music career began there in 1954, recording at Sun Records with producer Sam Phillips, who wanted to bring the sound of African American music to a wider audience. Accompanied by guitarist Scotty Moore and bassist Bill Black, Presley was a pioneer of rockabilly, an uptempo, backbeat-driven fusion of country music and rhythm and blues. In 1955, drummer D. J. Fontana joined to complete the lineup of Presley's classic quartet and RCA Victor acquired his contract in a deal arranged by Colonel Tom Parker, who would manage the singer for more than two decades. Presley's first RCA single, "Heartbreak Hotel", was released in January 1956 and became a number one hit in the United States. With a series of successful network television appearances and chart-topping records, he became the leading figure of the newly popular sound of rock and roll. His energized interpretations of songs and sexually provocative performance style, combined with a singularly potent mix of influences across color lines during a transformative era in race relations, made him enormously popular—and controversial.

In November 1956, Presley made his film debut in Love Me Tender. Drafted into military service in 1958, Presley relaunched his recording career two years later with some of his most commercially successful work. He held few concerts however, and guided by Parker, proceeded to devote much of the 1960s to making Hollywood movies and soundtrack albums, most of them critically derided. In 1968, following a seven-year break from live performances, he returned to the stage in the acclaimed television comeback special Elvis, which led to an extended Las Vegas concert residency and a string of highly profitable tours. In 1973, Presley gave the first concert by a solo artist to be broadcast around the world, Aloha from Hawaii. Years of prescription drug abuse severely compromised his health, and he died suddenly in 1977 at his Graceland estate, just 42 years of age.

Presley is one of the most celebrated and influential musicians of the 20th century. Commercially successful in many genres, including pop, country, blues, and gospel, he is the best-selling solo artist in the history of recorded music. He won three competitive Grammys, received the Grammy Lifetime Achievement Award at age 36, and has been inducted into multiple music halls of fame.
You Don't Have To Say You Love Me
Elvis Presley Lyrics
Jump to: Overall Meaning ↴ Line by Line Meaning ↴
When I said, I needed you
You said you would always stay
It wasn't me who changed, but you
And now you've gone away
But don't you know that now you're gone
And I'm left here on my own
Now I have to follow you
And beg you to come home
You don't have to say you love me
Just be close at hand
You don't have to stay forever
I will understand
Believe me
Believe me
I can't help but love you
But believe me I'll never tie you down
Left alone with just a memory
Life seems dead and so unreal
All that's left is loneliness
There's nothing left to feel
You don't have to say you love me just be close at hand
You don't have to stay forever
I will understand
Believe me
Oh believe me
Oh you don't have to say you love me just be close at hand
You don't have to stay forever
I will understand
Believe me
Believe me
Believe me
Overall Meaning
In Elvis Presley's song You Don't Have to Say You Love Me, the singer is speaking to a former lover who has left them, acknowledging that it wasn't them who changed, but the other person. The singer is left alone with nothing but memories and loneliness. They plead for the other person to return, but they acknowledge that they will never force them to stay. The lyrics of the song portray the singer's heartbreak and willingness to accept the reality of the situation.
The song's lyrics were written by Vicki Wickham and Simon Napier-Bell, and the melody was composed by Italian songwriter Pino Donaggio. The original Italian version was titled "Io che non vivo (senza te)," and it was first recorded by Donaggio in 1965. The English version of the song was originally recorded by Dusty Springfield in 1966, and Elvis Presley later recorded his own version in 1970.

Line by Line Meaning
When I said, I needed you
When I expressed my dependency on you
You said you would always stay
You promised to always be there for me
It wasn't me who changed, but you
I didn't change, but you did
And now you've gone away
And now you've left me
But don't you know that now you're gone
But do you realize that you've left
And I'm left here on my own
And I was left alone
Now I have to follow you
Now I have to pursue you
And beg you to come home
And plead for you to return
You don't have to say you love me
You don't need to vocalize your love for me
Just be close at hand
Just be near me
You don't have to stay forever
You don't need to be with me indefinitely
I will understand
I will be accepting
Believe me
Trust me
I can't help but love you
I cannot resist loving you
But believe me I'll never tie you down
But trust me, I won't hold you back
Left alone with just a memory
Abandoned with only recollection
Life seems dead and so unreal
Existence appears lifeless and surreal
All that's left is loneliness
All that remains is solitude
There's nothing left to feel
There's nothing else to experience
Believe me
Trust me
Oh you don't have to say you love me just be close at hand
Oh, you don't need to tell me you love me; simply be near me
You don't have to stay forever
You do not need to remain permanently
I will understand
I will comprehend and accept
Believe me
Trust me
Believe me
Trust me
Believe me
Trust me
Lyrics © O/B/O APRA AMCOS
Written by: Giuseppe Donaggio, Simon Napier-Bell, Vito Pallavicini, Vicki Heather Wickham

Lyrics Licensed & Provided by LyricFind
To comment on or correct specific content,
highlight it
Genre not found
Artist not found
Album not found
Search results not found
Song not found