Overwhelming lust consumes my spirit
I have given into my own flesh
Corrupted, corrupted, corrupted, no longer
I beat my chest in disgust with my actions
Starting a battle knowing I will fall
But return to you Lord knowing my failure
The consequences of my actions have found me on my face
Defiling thoughts intentions numb to my conviction
I am weak submitting to myself my spirit stained
No more convictions these thoughts remain impure
I beat my chest in disgust with my actions
Starting a battle knowing I will fall
Blinded I must cut myself from this flesh
Blinded separate myself from this sin
Blinded rise above my shame
Blinded this will not triumph over me
Defiling thoughts intentions numb to my conviction
I am weak submitting to myself my spirit stained
No more convictions these thoughts remain impure
The act is still the same without your physical involvement
Selfish intentions forced upon her purity (lost)
How can you allow her to bleed for you
Blinded I must cut myself from this flesh
Blinded separate myself from this sin
Blinded rise above my shame
Blinded this will not triumph over me
Lyrics © O/B/O APRA AMCOS

Lyrics Licensed & Provided by LyricFind
To comment on specific lyrics,
highlight them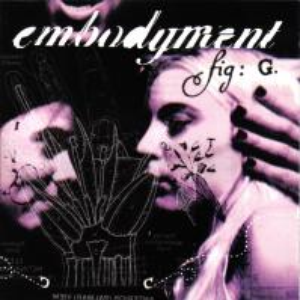 Embodyment was a Christian metal band from Arlington, Texas which formed in 1993. They were first known by the name "Supplication". They commenced as a death metal band and released 3 demos under this style, which later appeared altogether on a full-length independent release entitled "1993-1996".

Their debut album, "Embrace the Eternal", showed a change in style as Embodyment added elements of metalcore to their death metal sound (Embrace the Eternal is one of the earliest deathcore records).
Read Full Bio
Embodyment was a Christian metal band from Arlington, Texas which formed in 1993. They were first known by the name "Supplication". They commenced as a death metal band and released 3 demos under this style, which later appeared altogether on a full-length independent release entitled "1993-1996".

Their debut album, "Embrace the Eternal", showed a change in style as Embodyment added elements of metalcore to their death metal sound (Embrace the Eternal is one of the earliest deathcore records). "Embrace the Eternal" featured re-makes of the songs "Golgotha" and "Religious Infamy", which were originally from their demos, as well as guest vocals by Bruce Fitzhugh, vocalist for seminal Christian metal band Living Sacrifice.

After the departure of Kris McCaddon on vocals, Embodyment welcomed Sean Corbray as vocalist and recorded "''The Narrow Scope of Things''", released in 2000. This album was the band's first step away from any of the heavier metal subgenres. Instead, their sound on the album was adjusted to alternative metal with hard rock influences and was the first album to feature actual singing and some screamed vocal parts rather than any form of death vocals.

Embodyment next released Hold Your Breath in 2001, an album which saw the removal of all screamed vocals and yet more slight shift away from the remaining metal influence there had been on "The Narrow Scope of Things". Their last album, "''Songs for the Living''", released under [[XS Records]] in 2002, completed the band's transition to alternative/indie rock and was originally made as an industry demo meant to get the band signed to a major label.

Embodyment later disbanded in early 2004 to the disappointment of loyal fans.


Andrew Godwin, Mark Garza and Kris McCaddon have finally resurfaced with a new band, [http://www.the-famine.com The Famine]
Genre not found
Artist not found
Album not found
Search results not found
Song not found