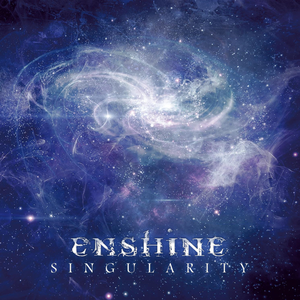 Enshine is a melodic death doom metal band that began in 2009 as a solo project by Jari Lindholm of Slumber to later become the international music collaboration it is today with Sébastien Pierre of Fractal Gates.
Genre not found
Artist not found
Album not found
Search results not found
Song not found
Astrarium Pt. II
Enshine Lyrics
We have lyrics for these tracks by Enshine:



Above Us One sealed black window One only frame to the outside So m…
Adrift Haze Just the hollow Of a lonely dawn Left with the horizon …
Ambivalence On a road, alone I stray in the distance I've left my…
Brighter Will daylight come When my life will end? All around the…
Cinders Don´t wake up We are dreaming again Of a world of fire …
Dual Existence So this is how we ascend Across the tunnel of light I…
Echoes Just another winter Another season, where we have forgotten …
In Our Mind In the distance Of the nightside Drown in the blur Gone we a…
Nightwave Can you heal the scars? Can you feel this wave Consuming y…
Refraction Dust on my feet, rust on my name The melody suddenly…
Resurgence Alive, yet only born to dream Like a legion of man-like…
Stream of Light Gone, gone is the life in your eyes Follow and feel…

The lyrics can frequently be found in the comments below or by filtering for lyric videos.