Deep in a dream
Dead of the night
I woke up to see
Shadows of what we could never be
Lyin' awake
Here in the dark
I see you for what you are
And I know I could never fill that need
Cause you take and take
To fill that empty space
Until there is no trace of who I used to be
[Chorus]
Whoah I can't be the one to fix you
I wish I could but nobody's that strong
You know I tried
Whoah I can't kill the pain within you
I'm getting off this trip you took me on
Here's a kiss in a cup, drink it when I'm gone
Now you deny the truth and the lies
As if they were the same
I took it all but I won't take the blame
Cause I gave and gave
To try and heal that place
Until I had to face it we were never ever meant to be
[Chorus]
I thought you were all I wanted
And all I ever needed
But the only truth you gave me was your name
Still I loved you all the same
You know I tried
[Chorus]
Lyrics © Warner/Chappell Music, Inc., Kobalt Music Publishing Ltd.
Written by: CHRIS SERNEL, JASON BLUME

Lyrics Licensed & Provided by LyricFind
To comment on specific lyrics,
highlight them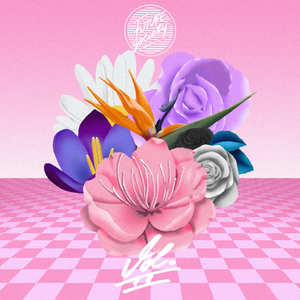 There are multiple bands named Escape:

1) Escape was a Melodic Heavy Metal band from Germany. Formed in 1987.

2) Escape are a progressive metal band from Montréal, Qc. Canada since 2001. The band consists of Olivier Grenier-Robert, Marc-Antoine Coutu, Gab Piché, Hugo Charlan and Florent Legault find them here- http://www.myspace.com/escapeprog

3) Escape was an ambient trance collaboration between Pete Namlook (aka Air, Syn) and Amir Abadi (aka Dr. Atmo).
Read Full Bio
There are multiple bands named Escape:

1) Escape was a Melodic Heavy Metal band from Germany. Formed in 1987.

2) Escape are a progressive metal band from Montréal, Qc. Canada since 2001. The band consists of Olivier Grenier-Robert, Marc-Antoine Coutu, Gab Piché, Hugo Charlan and Florent Legault find them here- http://www.myspace.com/escapeprog

3) Escape was an ambient trance collaboration between Pete Namlook (aka Air, Syn) and Amir Abadi (aka Dr. Atmo).

4) Escape was a French emo band that eventually evolved into Anomie.

5) Escape is a Cuban melodic death metal \ thrash metal band.

6) Escape is an underground rapper from Brașov, Romania.

7) Escape is a Future Funk / French House / Nu Disco artist from Chicago, Illinois, USA. (you can find him on Bandcamp or SoundCloud)
Genre not found
Artist not found
Album not found
Search results not found
Song not found