My Torture
Esthero Lyrics
Set myself on fire, anything to turn your head
I won't deny this, I'm burning from the things you said
Now you got me running around and all that I have found is I can't afford him
All I got is spare change cause he was my fortune
My torture
Had myself a lover, I liked him cause of all of the books that he read
And he was like no other boy that I had ever met before
And I loved all the things that he said
I wanted to heal him, I did not plan on staying as long
I didn't think I would need him so how did he become
My torture
My, my, my
My torture, it's always the sweetest thing
Where do I go? What do I do with this heart?
My torture, my torture
I want you to comfort me
I want you to stop disturbing my sleep
I really thought you were my king
I thought you were my king
I want it to stop hurting so bad
So bad, so so bad
Lyrics © Sony/ATV Music Publishing LLC, Warner Chappell Music, Inc.
Written by: Adam Bravin, Esthero, Oliver Johnson

Lyrics Licensed & Provided by LyricFind
To comment on specific lyrics,
highlight them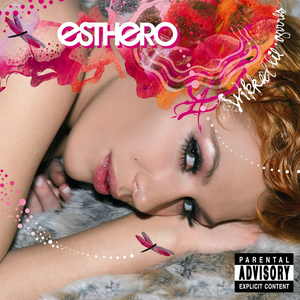 Born December 23, 1978 Canadian singer-songwriter and producer Jen-Bea Englishman is better known as Esthero.

At the age of sixteen, Esthero moved from small town Harriston, Ontario on her own to Toronto, where she began singing at open-mic nights, a journey that in 1997 led to a meeting with the president of EMI Publishing Canada, whom she charmed so well during their first meeting that without hearing her sing a single note he was moved to set up and finance recording sessions with Doc, a guitarist and studio engineer.
Read Full Bio
Born December 23, 1978 Canadian singer-songwriter and producer Jen-Bea Englishman is better known as Esthero.

At the age of sixteen, Esthero moved from small town Harriston, Ontario on her own to Toronto, where she began singing at open-mic nights, a journey that in 1997 led to a meeting with the president of EMI Publishing Canada, whom she charmed so well during their first meeting that without hearing her sing a single note he was moved to set up and finance recording sessions with Doc, a guitarist and studio engineer. Their debut album, Breath from Another, was released to critical acclaim in 1998 and is widely seen as one of the more accessible albums of the trip-hop genre.

Though she remained active following the moderate success of the debut album, featuring on tracks by such artists as Nelly Furtado and The Black Eyed Peas, it would take over 7 years for a proper follow-up to be released (due to a confluence of factors that included a lengthy creative process, the closure of the WORK record label and marketing delays) in the form of 2005's Wikked Lil Grrrls, an album that crossed genre boundaries with its heavy debt to jazz and hip-hop. The album was preceded in 2004 by a pair of EPs, The O.G. Bitch Remixes (with the title song reaching Number 1 on the Billboard Dance Chart) and We R In Need of a Musical Revolution, which served as a preview of the full length album.

After the release of Wikked Lil Grrrls, Esthero devoted an increasing amount of time to songwriting and production, with her work featuring on albums by Brandy and Kanye West (most prominently on West's single Love Lockdown).

2012 saw the release of Esthero's third full-length album, Everything is Expensive (Universal Music Canada), preceded by the release of Never Gonna Let You Go as the lead single and video. The album was partially funded through a campaign on PledgeMusic in which backers could choose from exclusives such as artwork by the singer. Everything is Expensive debuted on Billboard's Heatseeker chart at #13.

Official Websites
www.esthero.net
Genre not found
Artist not found
Album not found
Search results not found
Song not found