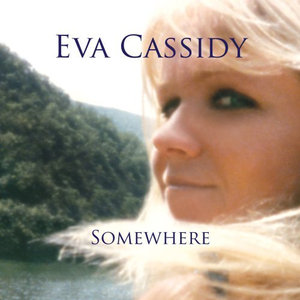 Eva Marie Cassidy (February 2, 1963 in Washington, DC – November 2, 1996 in Bo…
Read Full Bio ↴
Eva Marie Cassidy (February 2, 1963 in Washington, DC – November 2, 1996 in Bowie, Maryland) was an American vocalist described by the British newspaper The Guardian as "one of the greatest voices of her generation." She had a diverse repertoire of jazz, blues, folk, gospel and pop. Cassidy remained virtually unknown outside of her native Washington, DC, when she died of melanoma (which had spread to her bones) in 1996. Her posthumously released recordings have since sold in excess of four million copies, and in early 2001 the compilation album Songbird reached #1 on the UK album charts.

Eva Cassidy was the third of four children born to Hugh and Barbara Cassidy. From an early age, she displayed artistic and musical talent. When she was nine years old, her father taught her to play the guitar, and she began to play and sing at family gatherings.

While a student at Bowie High School, she did sing with a local band, called Stonehenge, and received considerable praise.

At the age of eighteen, Cassidy began her professional career, singing and playing guitar in a Washington, D.C., area band, called Easy Street. This band performed in a variety of styles, at weddings, corporate parties, and pubs.

During the summer of 1983, Cassidy sang and played guitar, six days per week, at Wild World, in Maryland. Her brother Dan was also a member of this working band.

Throughout the 1980s, Cassidy worked with a number of other bands, including the soul and Motown-oriented band The Honeybees, and the techno-pop band Characters Without Names, later called Method Actor.

During this period, Cassidy also worked as a propagator at a plant nursery and as a furniture painter in Annapolis, Maryland. In 1986, she met (bassist and recording engineer) Chris Biondo, who encouraged her and helped her find work as a backup singer for various acts. In 1990, Biondo and Cassidy hired the so-called "Eva Cassidy Band", composed of Chris Biondo, Lenny Williams, Keith Grimes and Raice McLeod, and she began to perform frequently in the Washington area.

In 1992, Biondo played a tape of Cassidy's voice for Chuck Brown. Best known as the "Godfather of Go-go", Brown is also a jazz and blues vocalist. This led to the first commercial recording of Cassidy, the duet album with Chuck Brown, The Other Side; which featured performances of classic songs such as "Fever", Billie Holiday's "God Bless the Child" and Cassidy's signature tune "Over the Rainbow". The album was released and distributed by Liaison Records, the label that also released Brown's Go-go albums. The duet CD attracted the attention of various record companies, but the offers all required Cassidy to pigeonhole herself within a single style (e.g., pop or jazz), something she adamantly refused to do.[citation needed]

In 1993 Eva Cassidy was first honored by the Washington area music community when she was awarded two Wammie awards for "Female Vocalist Roots/Traditional R&B" and "Vocalist Jazz/Traditional." The next year she was chosen to perform for the awards ceremony.


In January 1996, Cassidy recorded the album Live at Blues Alley, about which The Washington Post later commented that "she could sing anything and make it sound like the only music that mattered". [1] Cassidy was unhappy with her singing on the album, because she had a bad cold on the night of the recording; she began recording a studio album which was eventually released as Eva by Heart posthumously in 1997.

During a promotional event for the Live at Blues Alley CD in July 1996, Cassidy noticed an ache in her hips, which she attributed to stiffness from painting murals. The pain persisted, and, a few weeks later, Cassidy was diagnosed with melanoma. By the time of her diagnosis, the cancer had spread throughout her body. Cassidy's health rapidly deteriorated, and her final performance was in September 1996. At the performance, she had used a walker to reach the stage, sang "What a Wonderful World" in front of an audience of friends, and was subsequently admitted to Johns Hopkins Hospital.[citation needed]

Eva Cassidy died on November 2, 1996, at the age of 33. She was posthumously inducted into the Hall of Fame of the Washington Area Music Association.
A Bold Young Farmer
Eva Cassidy Lyrics
Jump to: Overall Meaning ↴ Interesting Facts ↴ Line by Line Meaning ↴
A bold young farmer courted me
He stole my heart and my liberty
He stole my heart without free goodwill
And I must confess that I love him still
I wish, I wish but it?s all in vain
I wish I was a maid again
But a maid again I never can be
Since such a young fellow lies still by me
There sits a bird in yonder tree
Some say he's blind and cannot see
And I wish it was the same with me
Before I took up with your company
I wish my babe so tiny was born
And smiling on his father?s knee
And I poor girl was dead and gone
With the green grass growing all over me
Go dig my grave, dig long and deep
Place a marble stone at my head and feet
And on my heart put a snow white dove
To let the world know that I died for love
Overall Meaning
The song "Bold Young Farmer" by Eva Cassidy speaks of a young woman who has fallen in love with a charming, yet deceitful farmer. Despite the fact that he stole her heart and her freedom, she admits to still loving him. The song is one of regret - the woman wishes she could turn back time to when she was a maiden and had not been wrangled into his grasp. She compares herself to a bird in a tree who cannot see, suggesting that she was blind to the farmer's intentions when she fell for him. The woman's loneliness is apparent in the lyrics as she wishes for death and expresses her desire for her baby to have a life with the farmer. Above all, she acknowledges that she has made a grave mistake in falling for the farmer and died because of it.
The song was originally a traditional Scottish ballad and has been covered by many other artists, including Joan Baez. However, Eva Cassidy's interpretation is unique not just because of her beautiful voice, but also because she included a bridge not present in other versions. The complexity of emotions in the song is conveyed through her powerful delivery, leaving the listener feeling heartbroken.
Interesting facts about "Bold Young Farmer":
Interesting Facts
Note: This section uses generative AI, which can be inaccurate.


Line by Line Meaning
A bold young farmer courted me
I was pursued by a confident and adventurous farmer
He stole my heart and my liberty
He captured my affections and freedom
He stole my heart without free goodwill
He did not win my heart through genuine kindness
And I must confess that I love him still
Despite the circumstances, I cannot deny my love for him
I wish, I wish but it?s all in vain
I have a longing but know it cannot be fulfilled
I wish I was a maid again
I wish I could go back to my previous carefree state
But a maid again I never can be
My actions have consequences that cannot be undone
Since such a young fellow lies still by me
I am with child and must face the consequences of our actions
There sits a bird in yonder tree
Observing this bird in a tree
Some say he's blind and cannot see
Some believe the bird is blind
And I wish it was the same with me
I wish I could be blind to the circumstances and consequences of my choices
Before I took up with your company
Before I became involved with you
I wish my babe so tiny was born
I wish my child had already been born
And smiling on his father?s knee
And would bring happiness to his father
And I poor girl was dead and gone
And I had passed away
With the green grass growing all over me
Nature would gradually take over my remains
Go dig my grave, dig long and deep
Preparing for my inevitable death
Place a marble stone at my head and feet
Marking my final resting place with a stone monument
And on my heart put a snow white dove
A snow white dove symbolizing the purity of my love
To let the world know that I died for love
Ensuring that my love will be remembered even in death
Lyrics © O/B/O APRA AMCOS

Lyrics Licensed & Provided by LyricFind
To comment on or correct specific content,
highlight it
Genre not found
Artist not found
Album not found
Search results not found
Song not found