Tell Me Why
Exposé Lyrics
Echoes thunder. almost every night
Why this prison, if we're all alike
Look around you, look at all your friends
Tell me, are they, just what they pretend
Listen to my story, if you have the time
Yes, we'll make a difference, if you really try
Listen everybody and start to make it right
One and all together, you feel it from inside
Tell me why
It echoes every night
Why we fight
Just to find who's wrong or right
Don't let it slide
You can't run and hide
Tell me why
Oh, won't you please tell me why
Give me a reason, for this senseless crime
We can change it, why'd they have to die
Think of the children, tomorrow's their future
Don't make them feel it's just another day
Tell me anybody, why can't we live together
End all the fighting, erase it all forever
Listen for this reason, before it gets too late
Soon there will be no one, no one left to hate
Tell me why
It echoes every night
Why we fight
Just to find who's wrong or right
Don't let it slide
You can't run and hide
Tell me why
Oh, won't you please tell me why
[Oh oh oh oh]
Won't you tell me, tell me why
[Oh oh oh oh]
Tell me why we fight
[Oh oh oh oh]
Tell me, tell me why
[Oh oh oh oh]
Won't you tell me why we fight
So tell me anybody, why can't we live together
End all the fighting, erase it all forever
Listen for this reason, before it gets too late
Soon there will be no one, no one left to hate
So tell me [tell me why]
[It echoes every night]
It echoes every night
[Why we fight]
So tell me why we fight
[Just to find who's wrong or right]
Just to find who's wrong or right
[Don't let it slide]
Don't let it slide
[You can't run and hide]
Can't run and hide
[Tell me why]
Oh, won't you please tell me why
Tell me [tell me why]
[It echoes every night]
Why it echoes every night
[Why we fight]
So tell me why we fight
[Just to find who's wrong or right]
Just to find who'w wrong or right
[Don't let it slide]
Don't let it slide
[You can't run and hide]
Don't let it slide
[Tell me why]
Oh, won't you please tell me why
Game's are not where it's at
Give it up no time for that
Imagine people hand in hand
No more fighting in this land
Red, yellow, black or white
Color's don't make up what's right
Come with me and see the light
We can start the peace tonight
Let the music fill your life
Now's the time to realize
Don't be livin' in a lie,
Can't you hear the people's cry?
Can't you hear the people's cry?
Lyrics © Sony/ATV Music Publishing LLC
Written by: LEWIS A MARTINEE

Lyrics Licensed & Provided by LyricFind
To comment on specific lyrics,
highlight them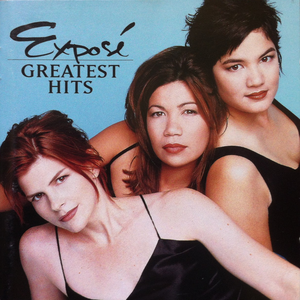 Exposé is an American girl group from Miami, Florida formed in 1984 and consists of Jeanette Jurado, Gioia Bruno, and Ann Curless.
Exposé was initially formed in 1984 when Lewis Martineé, a Miami disc jockey and producer, decided to form a dance-based group. He also wrote and produced all songs on their first two albums, Exposure (1987) and What You Don't Know (1989). He also contributed to the group's third effort, Exposé, in 1992.
During the recording of the group's first studio album Exposure, the personnel of the group changed.
Read Full Bio
Exposé is an American girl group from Miami, Florida formed in 1984 and consists of Jeanette Jurado, Gioia Bruno, and Ann Curless.
Exposé was initially formed in 1984 when Lewis Martineé, a Miami disc jockey and producer, decided to form a dance-based group. He also wrote and produced all songs on their first two albums, Exposure (1987) and What You Don't Know (1989). He also contributed to the group's third effort, Exposé, in 1992.
During the recording of the group's first studio album Exposure, the personnel of the group changed.
In March 1987, the new lineup of Exposé released its debut album Exposure on Arista Records, led by the pop/dance hit "Come Go with Me" which reached #5 on the US Billboard Hot 100 chart. During the summer of 1987, a re-recorded version of "Point of No Return" was released, with Jurado now performing lead vocals, and it too topped out at #5 on the US Hot 100.
Their most successful period was from 1986 until 1995 when they were dropped from Arista Records. They were inactive from 1996 until 2003 when they performed a reunion concert and soon after performed full time.
Billboard magazine named the group the 8th most-successful girl group of all-time based on charts.


http://www.myspace.com/exposeonline
Genre not found
Artist not found
Album not found
Search results not found
Song not found