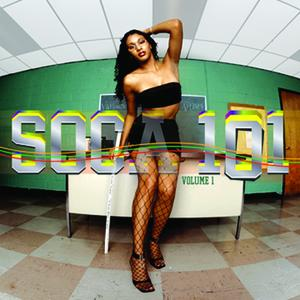 Two Artists

1 - The Fab 5 is a Hip Hop group, consisting of Heltah Skeltah (Rock and Ruck) and O.G.C. (Starang Wondah, Louieville Sluggah and Top Dog). The group joined the Boot Camp Clik and signed a record deal with Duck Down Records in 1995. They released their debut single "Blah" b/w "Leflaur Leflah Eshkoshka" later that year, with the B-Side "Leflah" becoming a surprise Billboard Hot 100 hit in 1995. The two groups split up to release separate debut albums in 1996
Read Full Bio
Two Artists

1 - The Fab 5 is a Hip Hop group, consisting of Heltah Skeltah (Rock and Ruck) and O.G.C. (Starang Wondah, Louieville Sluggah and Top Dog). The group joined the Boot Camp Clik and signed a record deal with Duck Down Records in 1995. They released their debut single "Blah" b/w "Leflaur Leflah Eshkoshka" later that year, with the B-Side "Leflah" becoming a surprise Billboard Hot 100 hit in 1995. The two groups split up to release separate debut albums in 1996, with Heltah Skeltah dropping Nocturnal in June (including "Leflah"), and O.G.C. dropping Da Storm in October. Da Storm did not feature a Fab 5 track, and neither did Heltah Skeltah's 1998 second album Magnum Force. The next "Fab 5" track came on O.G.C.'s 1999 second effort The M-Pire Shrikez Back, on the song "Dirtiest Players in the Game", which was supposed to serve as a prelude to a full-length Fab 5 album. Multiple Duck Down Records releases noted plans for a Fab 5 album in the liner notes, with the album being named either Simply Fabulous or Without the Freddy. The album was never released, due to Rock leaving Duck Down Records in 1999 in pursuit of a solo career. All five took part in the latest Boot Camp Clik album The Last Stand, released July 18, 2006.

2 - Fab 5, formed in 1970, is Jamaica's pre eminent popular band, whether measured by record sales at home, hits on the charts, frequency of engagements or major awards won over the years.

Their first recording, "Come Back And Stay", was number one in Jamaica, and in their first year on the road, and for the following two years, they won the only available awards, the Swing Awards for best band of 1971-72, 1972-73 and 1973-74. They also took the El Suzie Award as Joint Top Road and Dance Band for 1975-76 and the RJR Listeners' Award for Best Band in 1980.

They backed Johnny Nash on all the reggae cuts comprising most of his platinum album "I Can See Clearly Now". Two singles from that album, "Guava Jelly" and "Stir It Up", established Bob Marley as a major songwriter on the international scene.

Fab 5 have enjoyed an endless succession of hits in Jamaica and the "ethnic" markets of North America.

In their early years such songs as "Chirpy Cheep", "Shaving Cream", "Oh, Dad" and "Love Me For A Reason", and their musicality and showmanship made Fab 5 the rage on the dance and show circuits.

More recently, they have been kept on top by the likes of "Yu Safe", "Ring Road Jam", "Feeling Horny", "Computer Mad", "What The Police High Command Can Do", "Jamaican Woman", "Psalms", "All Night Party", "Mini", "Sweat", "Don't Wear None", "Freeze", "Good Buddy", "Mango" and their "Live" series.

Their nineteen albums have been as successful as their singles, and their multi award winning soca album "Yu Safe" was probably the most popular album produced in Jamaica in the decade of the '80s. A CD of some of their biggest hits ‑ "Fab 5 Greatest Hits" has recently been released along with five of their newest CD albums - "Good Buddy," the massively successful "Fab 5 Live - The Ultimate Vintage Jamaican Party Mix ... Part 1" and the equally successful follow-ups"…Part 2" and "…Part 3" as well as their soca smash "Shape". "Dugu-Dugu" their all-reggae release preceded their all-ska album "Ska Time" proving once more the band's versatility.
Genre not found
Artist not found
Album not found
Search results not found
Song not found