Oh Nairobi, Nairobi
Tu joues avec mon coeur comme un Monopoly (eh)
Oh Nairobi, Nairobi
Tu fais trembler tout le pays
Oh Nairobi, Nairobi (na)
Tu joues avec mon coeur comme un Monopoly
Oh Nairobi, Nairobi
Tu fais trembler tout le pays
Oh ma chérie, tout ne dure qu'un temps ici bas
Oh ma chérie, mema ngai na Nairobi
Ah, oh ma chérie, je te suivrai si tu t'en vas
Oh ma chérie, na ko pia yo ba bébés
Eh, danse pour moi, je ne suis pas comme les autres
Tu sais qu'ils sont faux (ils sont faux) oublies tous les autres
Oh Nairobi, Nairobi
Tu joues avec mon coeur comme un Monopoly (ah)
Oh Nairobi, Nairobi (Nairobi, yeah)
Tu fais trembler tout le pays
Oh Nairobi, Nairobi
Tu joues avec mon coeur comme un Monopoly yeah, yeah
Oh Nairobi, Nairobi
Tu fais trembler tout le pays
Ah, oh ma chérie, dans ton coeur j'ai vu la faille
Oh ma chérie, on voyage jusqu'à Nairobi
Ah, oh ma chérie, j'ai mis du temps pour te trouver
Oh ma chérie, avec toi je ne veux pas jouer
Danse pour moi, je ne suis pas comme les autres (les autres)
Tu sais qu'ils sont faux (ils sont faux) oublies tous les autres
Oh Nairobi, Nairobi (ah)
Tu joues avec mon coeur comme un Monopoly
Oh Nairobi, Nairobi
Tu fais trembler tout le pays (woo)
Oh Nairobi, Nairobi (ah)
Tu joues avec mon coeur comme un Monopoly
Oh Nairobi, Nairobi
Tu fais trembler tout le pays
Hey
El Mara, King Aigle hehehe
Oh, ah
Oh Nairobi, Nairobi (ah)
Tu joues avec mon coeur comme un Monopoly
Oh Nairobi, Nairobi
Tu fais trembler tout le pays (woo)
Oh Nairobi, Nairobi (ah)
Tu joues avec mon coeur comme un Monopoly
Oh Nairobi, Nairobi
Tu fais trembler tout le pays, eh
Lyrics © Universal Music Publishing Group
Written by: Falli Ipupa N Simba

Lyrics Licensed & Provided by LyricFind
To comment on specific lyrics,
highlight them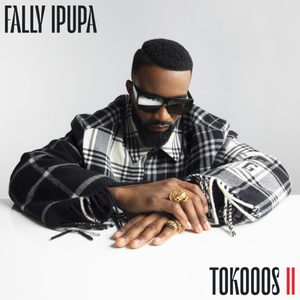 Ipupa Nsimba aka Fally Ipupa aka "DiCaprio" aka "La Merveille"born in Kinshasa, December 14th, 1977. Is a singer, songwriter and guitarist of great talent.

He was part of the group Quartier Latin for about 10 years and worked his craft with Koffi Olomide. He notably created several hits for Koffi, among them Eternellement on Force de Frappe in 2001 and Ko ko ko ko on Affaire d'Etat which got him being promoted to the position of conductor despite his young age.
Read Full Bio
Ipupa Nsimba aka Fally Ipupa aka "DiCaprio" aka "La Merveille"born in Kinshasa, December 14th, 1977. Is a singer, songwriter and guitarist of great talent.

He was part of the group Quartier Latin for about 10 years and worked his craft with Koffi Olomide. He notably created several hits for Koffi, among them Eternellement on Force de Frappe in 2001 and Ko ko ko ko on Affaire d'Etat which got him being promoted to the position of conductor despite his young age. In 2006, debuting his solo career, he delivered his first solo album Droit Chemin that sold over 100,000 copies with hits like Droit Chemin, Liputa or Kidiamfuka.

With his silky smooth voice, he has conquered the international music scene and reached the hearts of many with his music blend of various styles,such as soukous, ndombolo, pop and R&B. In 2009, his album Arsenal de Belles Mélodies was very much noticed, with hits like Chaise électrique, a duet performed with ex G-Unit R&B singer Olivia.

His presence in the international music industry has indeed been acknowledged, in 2007, When he won Best Male Artist at the Cesaire Awards and Best Artist or Group from Central Africa at the Kora Awards. In 2009, he performed at the Africa MTV Awards, performing Bicarbonate.

With a smooth soulful voice, an impeccable sense for style and dance moves that will have the opposite sex swarming,it must be said that Fally Ipupa is a very talented, music genious who is here to stay.


http://www.fally.cd
Facebook Fally Ipupa's Official Page
Facebook Fally Ipupa Official Fan Club Page
Official Blog Spot
Genre not found
Artist not found
Album not found
Search results not found
Song not found