Right Here Right Now
Fatboy Slim Lyrics
Right here, right now
Right here, right now
Right here, right now
Right here, right now
Right here, right now
Right here, right now
Right here, right now
Right here, right now
Waking up to find your love's not real
Waking up to find your love's not real
Waking up to find your love's not real
Waking up to find your love's not real
Waking up to find your love's not real
Waking up to find your love's not real
Waking up to find your love's not real
Waking up to find your love's not real
Waking up to find your love's not real
Waking up to find your love's not real
Waking up to find
Waking up to find
Waking up to find
Waking up to find
Right here, right now
Right here, right now
Right here, right now
Right here, right now
Right here, right now
Right here, right now
Right here, right now
Right here, right now
Right here, here, here, here
Here, here, here, here
Here, here, here, here
Here, here, here, here
Waking up to find your love's not real
Waking up to find your love's not real
Waking up to find your love's not real
Waking up to find your love's not real
Right here, right now
Right here, right now
Right here, right now
Right here, right now
Right here, right now
Right here, right now
Right here, right now
Right here, right now
Right here, here, here, here
Here, here, here, here
Here, here, here, here
Here, here, here, here
Here, here, here, here
Lyrics © Universal Music Publishing Group
Written by: Dale Peters, Joseph Fidler Walsh, Norman Cook

Lyrics Licensed & Provided by LyricFind
To comment on specific lyrics,
highlight them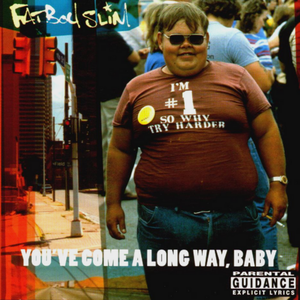 Shorter version can be found on The Greatest Hits: Why Try Harder (similar to video version edit).

"Right Here, Right Now" is a song by British big beat musician Fatboy Slim. It was released as a single from the album You've Come a Long Way, Baby. The song reached No. 2 in the UK Singles Chart.[citation needed]

The basic string melody of the song was sampled from the James Gang song "Ashes, the Rain & I". The lyrics "right here, right now" are a sample of Angela Bassett's voice from the film Strange Days at the 1:39:08 mark.
Read Full Bio
Shorter version can be found on The Greatest Hits: Why Try Harder (similar to video version edit).

"Right Here, Right Now" is a song by British big beat musician Fatboy Slim. It was released as a single from the album You've Come a Long Way, Baby. The song reached No. 2 in the UK Singles Chart.[citation needed]

The basic string melody of the song was sampled from the James Gang song "Ashes, the Rain & I". The lyrics "right here, right now" are a sample of Angela Bassett's voice from the film Strange Days at the 1:39:08 mark.

Released 19 April 1999 (1999-04-19)
Format CD
Genre Big beat
Length 6:27
Label Skint
Producer Fatboy Slim
Genre not found
Artist not found
Album not found
Search results not found
Song not found