Here at last I finally begin
Not without excitement
I feel this won't be easy
But I like the twilight world
The traveller is vulnerable and charmed
A distinct aloneness
A sense of doom visits me
But my heart is good
I am innocent as I press
Further into darkness
At the edge of the picnic
The crumb that got away
Here at last I finally begin
Not without excitement
I feel this won't be easy
But I like the twilight world
The traveller is vulnerable and charmed
(The traveller is vulnerable and charmed)
A distinct aloneness
(A distinct aloneness)
A sense of doom visits me
Contributed by Charlie M. Suggest a correction in the comments below.
To comment on specific lyrics,
highlight them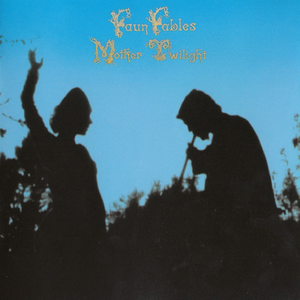 Faun Fables is an American band formed in 1997 in Oakland, CA, as vehicle for Dawn McCarthy. All albums except for the first are collaborations with Nils Frykdahl (Sleepytime Gorilla Museum and Idiot Flesh). The music covers 20th century compositions by other songwriters and traditional folk songs.

The band began when McCarthy left the bands and sideshows of New York City, traveling abroad and singing solo. With an open ticket and two phone numbers in her purse, she set out hoping to find her voice and new inspiration to write from.
Read Full Bio
Faun Fables is an American band formed in 1997 in Oakland, CA, as vehicle for Dawn McCarthy. All albums except for the first are collaborations with Nils Frykdahl (Sleepytime Gorilla Museum and Idiot Flesh). The music covers 20th century compositions by other songwriters and traditional folk songs.

The band began when McCarthy left the bands and sideshows of New York City, traveling abroad and singing solo. With an open ticket and two phone numbers in her purse, she set out hoping to find her voice and new inspiration to write from. The songwork from this time period was captured on the first Faun Fables CD EARLY SONG (1999), and captured the attentions of Nils Frykdahl (Sleepytime Gorilla Museum), a musician and voice artist whose work she'd admired in a theatrical rock show called 'Idiot Flesh.' They began collaborating in 1998, sharing an instinct to weave theater into music and learning from each other's contrasting approaches to songmaking.

Since that time, the couple has built an eclectic following circling the roadways of North America in a sturdy pickup truck and touring abroad on foot, train and plane. The culmination of their longstanding partnership --a work that combines their writing and showcases their range of character-- is Faun Fables' new & sixth full-length album, LIGHT OF A VASTER DARK, released by Drag City in the winter of 2010. Previous releases include THE TRANSIT RIDER, MOTHER TWILIGHT (2001), FAMILY ALBUM (2004), and A TABLE FORGOTTEN (an EP).

In addition to Frykdahl, McCarthy has also collaborated with several other musicians, namely Will Oldham, multi-instrumentalist Kirana Peyton, violinist/thereminist Meredith Yayanos, reed player Cornelius Boots, harmonica player Mark Stikman, and Dawn's sister, Sheila McCarthy.

Captured by the heart of oral tradition, McCarthy draws inspiration from anywhere: Polish art songs, Icelandic volcanoes, The Singing Nun, recovery theater, etc. Recent studies include Wlodziemierz Staniewski's Gardzienice Theater, Cassie Terman's action theater training, narration work with Elaine Clark and a primitive technology workhop called Rabbitstick.

In 2004, Faun Fables signed to Drag City records and finally climbed Hanging Rock in Australia. They are currently based in northern California.

Subsequent albums include The Transit Rider (2006), Light of a Vaster Dark (2010), Born of the Sun (2016)
Genre not found
Artist not found
Album not found
Search results not found
Song not found