My Last Words
Fiend Lyrics
There are a lot of ways
To hear my final step...
To see the bloody trace,
Or rope around pale neck
And now I hear the voices,
Which're still trying to find
My last hope, which was buried
In your crying green eyes!
I watched that stream of dreams,
It'll never flow into the Sea...
...The Sea of Real realms...
Where I once was so free...
My empty eyes trims Dawn
Filled of new-born rays of Light
This final dance on bound
Will be the of its sight.
This is my addiction.
This is my compassion
This is my rejection
This is my chaos
This is my addiction.
This is my compassion
This is my rejection
Like the cry of Eos...
These are my last words to say
But only Wind can hear my pray
The song was sang, Romance's fey
And even Gods will not find the key…
Contributed by Nora H. Suggest a correction in the comments below.
To comment on specific lyrics,
highlight them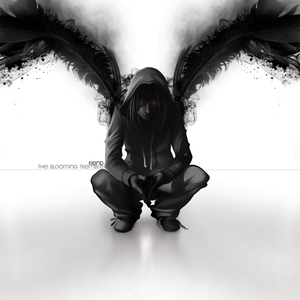 There are multiple artists which use this name:
1. A melodic death metal band from Russia
2. A rapper from the United States
3. A stoner metal band from France
4. A hardcore techno producer
5. An experimental/ambient side project from Scotland
6. A grindcore band from Fresno, CA
7. A dubstep producer from Manchester, UK
8. A punk band from Galway, Ireland
9. A breakcore producer from Australia

1) Fiend is a Melodic Death Metal band formed in Moscow, Russia, in December of 2007, which also touches other metal genres such as Gothic.
Read Full Bio
There are multiple artists which use this name:
1. A melodic death metal band from Russia
2. A rapper from the United States
3. A stoner metal band from France
4. A hardcore techno producer
5. An experimental/ambient side project from Scotland
6. A grindcore band from Fresno, CA
7. A dubstep producer from Manchester, UK
8. A punk band from Galway, Ireland
9. A breakcore producer from Australia

1) Fiend is a Melodic Death Metal band formed in Moscow, Russia, in December of 2007, which also touches other metal genres such as Gothic. Fiend are inevitably one of their own kind in Russia. They have put out 3 CD's as of yet, one being an EP "The Ghost", followed by greatly acclaimed LP "The Blooming Tremble" on January 30th 2009, and another LP, "Before my Eyes", in 2011. The band's linup is as follows:

Leos Hellscream - vocals guitars.
Aira Deathstorm - drums (2009-)
Smile - Bass (2010-)
Mr. Born - Guitars(2011-)

They have announced on their Facebook page and website that their new album will shortly be available in 2011, named "Before My Eyes". They have entered recording process on January 24th 2011. They have also given multiple studio updates and video updates on their Facebook page.

2) Ricky Jones, better known as Fiend is an American rapper, producer, and former industry A&R, hailing from New Orleans. He is best known for his time spent with Master P's No Limit Records. Fiend was also briefly a member of DMX's label, Ruff Ryders Entertainment. The recent rumors has Fiend signed with Jay-Z's RocNation label. Fiend, himself, told the online Hip Hop news that he and Jay-Z has not confirmed as of now. They are toying with the idea to ink the deal.

He debuted with I Won't Be Denied in 1995 on Big Boy Records. He signed to No Limit in 1997 and released two albums on the label, There's One In Every Family and Street Life. He contributed heavily to the work of other No Limit artists, including Master P's multi-platinum Ghetto D.

Fiend has released 7 solo albums in total and since his departure from No Limit. Fiend currently runs his own record label, named Fiend Entertainment or simply F.E…

Now he's part of the Currensy JETS movement, and he's known as Fiend - International Jones. He has released 3 mixtapes, and he's preparing his next album.

3) Also a French stoner/doom/psyche band from Paris featuring British singer Heitham Al-Sayed (Senser, Lodestar, Entronaut, In The Guise Of Men, The Operators, The Guild), Michel Bassin (Treponem Pal, Ministry, Kanaan), Nico Zivkovich (13 Zealots) and Simon Doucet (Kickback, Casanova Frankenstein, 13 Zealots).

4) Steven Vasquez, a Hardcore producer who has had releases on Industrial Strength, The Third Movement & Pacemaker amongst others.

5) Fiend was the alias of Scottish musician Brendan O'Hare, a well-traveled member of the 1990s alternative pop scene. O'Hare first garnered notice as the drummer of the great Teenage Fanclub, exiting the group in the wake of their 1993 LP Thirteen; he released the experimental ambient albums Caledonian Gothic, Caledonian Cosmic and Caledonian Mystic under the name of Fiend. These albums featured a handful of recordings involving other members of Telstar Ponies, of whom he was still a member when the material was recorded. Next, followed by a stint in Mogwai. In addition to Fiend — a moody space-rock solo project first heard on 1997's Caledonian Gothic - he also concurrently led his own band, Macrocosmica.

6) Fiend is a grindcore band from Fresno, CA formed in the summer months of 2012 through a local DIY community. They released a demo in 2013, an EP in 2014, and a split with Dead Issue in 2015.

7) Fiend is a dustep producer from Manchester, UK. His first track called "Gully" was released on soundcould on October 12, 2012. He has a digital LP titled The Seven Deadly Dubs (DTR016) which was released July 12 2016 on Juno.

8) Fiend is a punk band from Galway, Ireland. Insofar (7/2019), They've recorded a demo in 2016 and a S/T album in 2018. https://fiendhc.bandcamp.com/

9) fiend is a breakcore producer from Melbourne, Australia. https://fiend.bandcamp.com/album/fever-dream
Genre not found
Artist not found
Album not found
Search results not found
Song not found