Won't do no good to hold no seance
What's gone is gone, and you can't bring it back around
Won't do no good to hold no searchlight
You can't illuminate what time has anchored down
Oh, honey, I've gone away
Honey, I've gone away
I've gone away
Won't do no good to sing no love song
No sound could simulate the presence of a man
Won't do no good asking no questions
Your divination should acquaint you with the plan
Oh, honey, I've gone away
Honey, I've gone away
Honey, I've gone away
My feel for you, boy, is decaying in front of me
Like the carrion of a murdered prey
And all I want is to save you, honey
Or the strength to walk away
Won't do no good to go no distance
The space between us is as boundless as the dark
Won't do no good to throw no fist, babe
You can't intimidate me back into your arms
Because honey, I've gone away
I've gone away
I've gone away
I've gone away
I've gone away
I've gone away
My feel for you, boy, is decaying in front of me
Like the carrion of a murdered prey
And all I want is to save you, honey
Or the strength to walk away
My feel for you, boy, is decaying in front of me
Like the carrion of a murdered prey
And all I want is to save you, honey
Or the strength to walk away
Oh my feel for you boy, is decaying right in front of me
Like the carrion of a, a murdered prey
And all I want is to save you, honey
Or the strength to walk away
Lyrics © BMG Rights Management
Written by: Fiona Apple Maggart

Lyrics Licensed & Provided by LyricFind
To comment on specific lyrics,
highlight them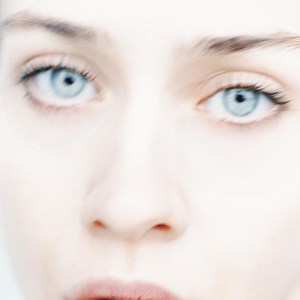 "Carrion" is the tenth and final track of Fiona Apple's debut album "Tidal", released in 1996.

The lyrics detail a relationship that remains even after Apple's love for her partner has faded. She resolves that there is no hope in saving the partnership, but feels the guilt and reluctance that accompany it.
Genre not found
Artist not found
Album not found
Search results not found
Song not found