Once my lover, now my friend
What a cruel thing to pretend
What a cunning way to condescend
Once my lover, and now my friend
Oh, you creep up like the clouds
And you set my soul at ease
Then you let your love abound
And you bring me to my knees
Oh, it's evil babe
The way you let your grace enrapture me
When well you know I'd be insane
To ever let that dirty game recapture me
You made me a shadowboxer, baby
I wanna be ready for what you do
Well I've been swinging around me
'Cause I don't know when you're gonna make your move
Oh, your gaze is dangerous
And you fill your space so sweet
If I let you get too close
You'll set your spell on me
So darlin' I just wanna say
Just in case I don't come through
I was onto every play
I just wanted you
Oh it's so evil, my love
The way you've no reverence to my concern
So I'll be sure to stay wary of you, love
To save the pain of once my flame and twice my burn
So I'm a shadowboxer, baby
I wanna be ready for what you do
And I've been swinging around at nothing
I don't know when you're gonna make your move
Yeah I'm a shadowboxer, baby
I wanna be ready for what you do
And I been swinging around me
'Cause I don't know when you'll make your move
Lyrics © BMG Rights Management
Written by: Fiona Apple Maggart

Lyrics Licensed & Provided by LyricFind
To comment on specific lyrics,
highlight them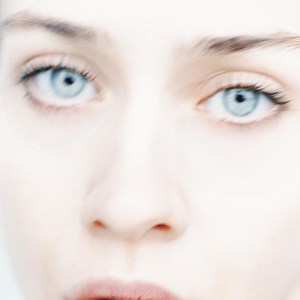 "Shadowboxer" is a song written and performed by American alternative singer-songwriter Fiona Apple. It was released on July 1, 1996 by Work Records and Columbia Records as her debut single from her debut studio album, Tidal.

Apple recorded the song with collaborator Jon Brion in 1995 immediately after being signed to a record deal with Sony Music Entertainment. Its lyrical content mainly explores the themes of the dangers of desire and vulnerability.
Read Full Bio
"Shadowboxer" is a song written and performed by American alternative singer-songwriter Fiona Apple. It was released on July 1, 1996 by Work Records and Columbia Records as her debut single from her debut studio album, Tidal.

Apple recorded the song with collaborator Jon Brion in 1995 immediately after being signed to a record deal with Sony Music Entertainment. Its lyrical content mainly explores the themes of the dangers of desire and vulnerability. It was then released as her debut and lead single from her forthcoming debut studio album on July 1, 1996. A music video of the song directed by Jim Gable was released. Apple performed "Shadowboxer" in various events, most notably during the 22nd season of Saturday Night Live and on the television special MTV Unplugged: Fiona Apple.

The song charted inside the Top 40 of two different Billboard charts. It spent six weeks on the Alternative Songs chart, peaking at number 34. It fared much better on the Adult Pop Songs, peaking at number 32 and spent over 15 weeks on the chart.

"Shadowboxer" has received critical acclaim from music critics, with many of them comparing Apple's voice to Nina Simone and her lyrical talent to Carole King. Steven Mirkin of Entertainment Weekly gave the song an A−, he wrote, "Singing to a former lover, her slurred, smoky vocals float above a loping, gospel-tinged piano, vibes, and string arrangement, making her "Shadowboxer" sound like Nina Simone covering early Elton John. Although she's only 18, she has the poise of a seasoned singer. Stephen Thomas Erlewine of AllMusic described the song as "haunting", remarking that while "it strives to say something deep and important, much of the lyrics settle for clichés."

Bass guitar – Greg Richling
Drums – Danny Frankel
Chamberlin – Patrick Warren
Vibraphone, tack piano – Jon Brion
Vocals, piano – Fiona Apple
Genre not found
Artist not found
Album not found
Search results not found
Song not found