I remember when you said that I'm the only one
Here I'm alone, don't be afraid
Amen
Amen
Amen
Amen
Amen
Amen
Amen
Amen
If you feel alone
I remember when you said that I'm the only one
Here I'm alone, don't be afraid
When I close my eyes, you're all I see, only one
Here time has come, I'm not afraid
I hear your voice, I call your name
I say a prayer, amen
Down on my knees, I feel you breathe
I know you're there, amen
Amen, amen, amen
I remember when you said that I'm the only one
Here I'm alone, don't be afraid
Amen
Amen
Amen
Amen
Amen
Amen
Amen
Amen
If you feel alone
I remember when you said that I'm the only one
Here I'm alone, don't be afraid
When I close my eyes, you're all I see, only one
Here time has come, I'm not afraid
Amen
Lyrics © Sony/ATV Music Publishing LLC, Universal Music Publishing Group
Written by: JERRALD K GOLDSMITH

Lyrics Licensed & Provided by LyricFind
To comment on specific lyrics,
highlight them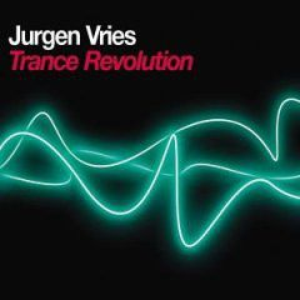 The Flash Brothers are a group of Israeli brothers who produce electronic music. They consist of Ruven, Ilan and Shmuel Flaishler. They have featured releases on labels such as Hooj Choons, Silver Planet, and Bedrock Records. Their singles have been featured on numerous DJ mixes, such as those by John Digweed, Dave Seaman, and James Holden. They have a weekly Radio-Show on Frisky Radio, called House of Flash

Their song 'Amen (Don't Be Afraid)' made it onto the H&M in-store playlist in 2004.
Read Full Bio
The Flash Brothers are a group of Israeli brothers who produce electronic music. They consist of Ruven, Ilan and Shmuel Flaishler. They have featured releases on labels such as Hooj Choons, Silver Planet, and Bedrock Records. Their singles have been featured on numerous DJ mixes, such as those by John Digweed, Dave Seaman, and James Holden. They have a weekly Radio-Show on Frisky Radio, called House of Flash

Their song 'Amen (Don't Be Afraid)' made it onto the H&M in-store playlist in 2004.

Taken from: http://en.wikipedia.org/wiki/Flash_Brothers

additional Infos:

Offcial Site: http://www.flash-brothers.com/
Myspace-Site: http://www.myspace.com/theflashbrothers
Genre not found
Artist not found
Album not found
Search results not found
Song not found