Jump to: Overall Meaning | Line by Line Meaning
I know there's nothin' to say
Someone has taken my place
When times go bad
When times go rough
Won't you lay me down in tall grass
And let me do my stuff
I know I got nothin' on you
I know there's nothin' to do
When times go bad
And you can't get enough
Won't you lay me down in the tall grass
And let me do my stuff
One thing I think you should know
I ain't gonna miss you when you go
Been down so long
I've been tossed around enough
Aww, couldn't you just
Let me go down and do my stuff
I know you're hopin' to find
Someone who's gonna give you peace of mind
When times go bad
When times go rough
Won't you lay me down in the tall grass
And let me do my stuff
Do it, do it, do it
I'm just second hand news
I'm just second hand news, yeah
I'm just second hand news
I'm just second hand news, yeah
I'm just second hand news
I'm just second hand news, yeah
I'm just second hand news
I'm just second hand news, yeah
Yeah
Overall Meaning
The lyrics to Fleetwood Mac's "Second Hand News" are a collection of pleas for freedom and independence, and a declaration of indifference towards someone who doesn't reciprocate those feelings. The first verse talks about someone taking the narrator's place, which could refer to a lover leaving or a band member being replaced. The narrator then asks to be laid down in tall grass so they can do their own thing, indicating a desire for time and space to themselves. The second verse repeats this sentiment, but also acknowledges that there is nothing left to do because the relationship has soured.
The third verse is the most pointed, with the narrator saying that they won't miss the person when they leave. They have been "tossed around enough" and just want to "do their stuff." This is followed by a chorus where the narrator refers to themselves as "second hand news," acknowledging that they are not the main attraction and are easily replaced. The final verse addresses the person directly, saying they are hoping to find someone else who will give them peace of mind, and once again asking to be left alone in the "tall grass."
All in all, the song seems to be a plea for independence and freedom from a situation that has become suffocating. The narrator wants to be left alone to do their own thing, and doesn't care if it means being replaced or forgotten.

Line by Line Meaning
I know there's nothin' to say
I understand that there's nothing left to discuss
Someone has taken my place
Another person has replaced me in your life
When times go bad
During difficult circumstances
When times go rough
During trying situations
Won't you lay me down in tall grass
Can you place me in a peaceful environment
And let me do my stuff
So I can focus on my own interests
I know I got nothin' on you
I recognize that you are superior to me
I know there's nothin' to do
I realize that there's no solution to our situation
And you can't get enough
When you feel that you need more from life
One thing I think you should know
I want to tell you something important
I ain't gonna miss you when you go
I won't feel any sense of loss when you leave
Been down so long
I have experienced hardships for a long period of time
I've been tossed around enough
I've suffered enough
Aww, couldn't you just
Can you please
Let me go down and do my stuff
Give me the chance to pursue my own interests
I know you're hopin' to find
I understand that you're searching for
Someone who's gonna give you peace of mind
A person who will provide you with comfort and assurance
Do it, do it, do it
Go ahead and take action
I'm just second hand news
I'm not important or relevant anymore
I'm just second hand news, yeah
I'm not worthy of attention or concern
Yeah
An expression of agreement or acknowledgement
Lyrics © HIPGNOSIS SONGS GROUP, Kobalt Music Publishing Ltd.
Written by: Lindsey Buckingham

Lyrics Licensed & Provided by LyricFind
To comment on or correct specific content,
highlight it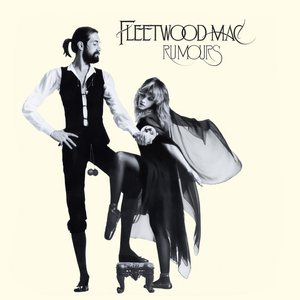 According to the Second Hand News Songfacts, this song was originally an acoustic demo titled "Strummer." But when the song's writer Lindsay Buckingham heard the Bee Gees' Jive Talkin' ," he rearranged it with more audio tracks and made it evoke a slightly Celtic feel.
Genre not found
Artist not found
Album not found
Search results not found
Song not found