Spanish Sahara
Foals Lyrics
So I walked into the haze
And a million dirty waves
Now I see you lying there
Like a lilo losing air, air
Black rocks and the shoreline surf
Still dead summer I cannot bear
And I wipe the sand from my eyes
The Spanish Sahara, the place that you'd wanna
Leave the horror here
Forget the horror here
Forget the horror here
Leave it all down here
It's future rust and it's future dust
Forget the horror here
Forget the horror here
Leave it all down here
It's future rust and it's future dust
Now the waves they drag you down
Carry you to broken ground
But I'll find you in the sand
Wipe you clean with dirty hands
So God damn this boiling space
The Spanish Sahara, the place that you'd wanna
Leave the horror here
Forget the horror here
Forget the horror here
Leave it all down here
It's future rust and it's future dust
I'm the fury in your head
I'm the fury in your bed
I'm the ghost in the back of your head
'Cause I am
I'm the fury in your head
I'm the fury in your bed
I'm the ghost in the back of your head
'Cause I am
I'm the fury in your head
I'm the fury in your bed
I'm the ghost in the back of your head
'Cause I am
Forget the horror here
Forget the horror here
Leave it all down here
It's future rust, it's future dust
A choir of furies in your head
A choir of furies in your bed
I'm the ghost in the back of your head
'Cause I am
A choir of furies in your head
A choir of furies in your bed
I'm the ghost in the back of your head
'Cause I am
A choir of furies in your head
A choir of furies in your bed
I'm the ghost in the back of your head
'Cause I am
Lyrics © Universal Music Publishing Group, Iricom US Ltd, Warner Chappell Music, Inc.
Written by: Edwin Thomas Congreave, Jack William Bevan, James Andrew Smith, Walter James Morrison Gervers, Yannis Barnabas Emanuel Philippakis

Lyrics Licensed & Provided by LyricFind
To comment on specific lyrics,
highlight them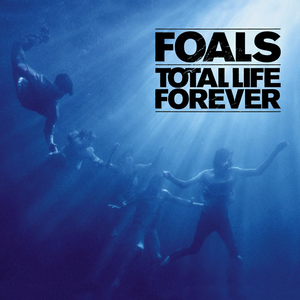 Spanish Sahara was the first song to be premiered from Foals new album Total Life Forever. It was played on Zane Lowe's Radio 1 show on 10th March, and the video was also released on the same night.

So how did the song title come about? Here's what Yannis said to the NME: "The title came from a local band's cassette that I bought for a pound after a show in Oxford. I never listened to it, but it was wrapped in a map, and on that map it said Spanish Sahara.
Read Full Bio
Spanish Sahara was the first song to be premiered from Foals new album Total Life Forever. It was played on Zane Lowe's Radio 1 show on 10th March, and the video was also released on the same night.

So how did the song title come about? Here's what Yannis said to the NME: "The title came from a local band's cassette that I bought for a pound after a show in Oxford. I never listened to it, but it was wrapped in a map, and on that map it said Spanish Sahara. It seemed to fit with the song's mood, which is lunar and apocalyptic, but beautiful. Hopefully it allows different interpretations." (For more info on the song check out Spanish Sahara Songfacts)
Genre not found
Artist not found
Album not found
Search results not found
Song not found