Please tell me you can read my mind
I need that
You've got the symptoms of a friend
I see that
The stork showed up and you were saved overnight
It's funny you should say because
This stuff is authorized to enter into my body
If I've changed you, buddy
Don't you know that I'm sorry?
A doctor's note is everything's ok this time
And the last word, of course, is mine
So I prefer a lighter fare
I fit right in
Until we travel, we'll be here
And still you hoist your chin
The stork showed up and you were saved
And I'm still the same
It's funny you should say because
Contributed by Makayla O. Suggest a correction in the comments below.
To comment on specific lyrics,
highlight them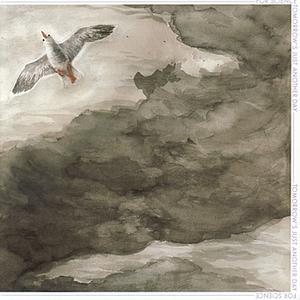 Hi. For Science (originally Skynet) formed in New Jersey in 2005 when my friend John Slover and I decided we wanted to make a band. Since then we've released two full-length albums, an EP, and gone through a few lineup changes.

For Science ultimately needs to go down in history for having the most incredibly powerviolence reason for breaking up... coming straight from the horse's mouth: "This probably sounds too ridiculous to be true, but our singer
Read Full Bio
Hi. For Science (originally Skynet) formed in New Jersey in 2005 when my friend John Slover and I decided we wanted to make a band. Since then we've released two full-length albums, an EP, and gone through a few lineup changes.

For Science ultimately needs to go down in history for having the most incredibly powerviolence reason for breaking up... coming straight from the horse's mouth: "This probably sounds too ridiculous to be true, but our singer and my friend John Slover had an acid freakout which led him to pack up his stuff and move to New Orleans on a complete whim without telling anyone, then continue on to Hawaii. I doubt we'll be able to play any kind of last show due to the circumstances, at least not anytime soon, and I know that kinda sucks." WTF. Beautiful.

www.myspace.com/forscience
Genre not found
Artist not found
Album not found
Search results not found
Song not found