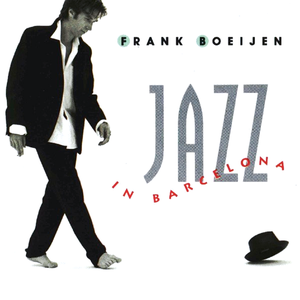 Two musicians from The Netherlands are known as Frank Boeijen:

1. Frank B…
Read Full Bio ↴
Two musicians from The Netherlands are known as Frank Boeijen:

1. Frank Boeijen is a Dutch singer/songwriter, who was the front man of popular (and eponymous) pop group De Frank Boeijen Groep from 1980 until 1991, the year he went solo. As leader of De Frank Boeijen Groep, Boeijen was one of the pioneers of Nederpop; along with the likes of Doe Maar en Het Goede Doel. After the peak of Nederpop passed, Boeijen broke new ground by touring theatres with his band and bringing pop music to new auditoriums and audiences. As a solo artist, he has kept to this theatre based approach of his music and maintained a productive pace.

Frank Boeijen was born in Nijmegen, The Netherlands on November 27, 1957, as the last in a family of ten children. His father was a typesetter in a factory. His older brothers were into American pop music; in the Boeijen household, Bob Dylan and Neil Young were often to be found on the record player (years later, Boeijen would write a song about this, appropriately titled Robbert Zimmerman). Young Frank learned to play the guitar. After finishing high school, Boeijen started a musical collaboration with guitarist Wout Pennings. Boeijen en Pennings released an album together in 1977. The songs of the album were re-recorded and the album was re-released a year later, with Rob de Nijs acting as producer. It was appropriately titled Boeijen en Pennings. To fulfil live engagements, drummer Henk Wanders en bass player Nels Busch joined the duo.

Pennings left the band in 1979 and was replaced with guitar player Wil Theunissen. The name was changed into the Frank Boeijen Groep. The b-side of their fist single, a song entitled Verjaardagsfeest was picked on up by radio disc jockey Frits Spits, who played the record a lot during his evening show. The group released their debut album, simply entitled Frank Boeijen Groep, album later that year. On the base of the airplay of Verjaardagsfeest, the album reached the Tipparade.

Nederpop, pop music with Dutch vocals, was becoming a mainstream success in the early eighties, and the Frank Boeijen Groep hitched a wagon to that train, when their single Linda, reached the Top Forty. Zwart Wit, another single, written after a racial murder had taken place in Amsterdam, became a number one hit. 1982's Twee and 1983's 1001 Hotel became big sellers.

In 1984, the Frank Boeijen Groep was awarded the Zilveren Harp by Conamus. In that same year, album Kontakt was released. Lead guitarist Wil Theunissen quit the group later that year and replaced with Maarten Peters, who himself was replaced two years later by Ger Hoeijmakers. In 1985, the group released Foto Van Een Mooie Dag. Single Kronenburg Park -- named after Kronenburger Park a park in Nijmegen, Boeijen's place of birth and residence -- became a huge success. Follow up, In Nature, released in 1986, didn't do as well, but still sold respectively.

Towards the end of the eighties, Boeijen's music fell somewhere in between het levenslied of André Hazes, the chansons of Ramses Shaffy and the pop of Doe Maar. According to Frank Boeijen and his manager Paul Schouwenaars the group had outgrown clubs and tents. With the release of album Welkom In Utopia in 1987, the group decided to tour Dutch theatres. The Welkom In Utopia tour started in the Stadsschouwburg in Amsterdam in September of the same year. Two more albums were released: studio album Een Zomer Aan Het Eind Van De Twintigste Eeuw (1989) and live album Hier Komt De Storm. During these years, Frank Boeijen dated Sky Channel presenter Amanda Redington. The two would marry in 1990. The album Dans In Slow Motion, released in 1988, was written for her. In juni 1994 scheidden ze weer van elkaar.

In the spring of 1991, Boeijen announced the ending of his group. In November of that year, he released his first solo album Wilde Bloemen. The musicians on the album were drummer Norman Bonink, guitar player Peter van Benthem and bass player Michel van Schie. Van Schie was replaced by touring bass player René te Voortwis, and pianist Ton Snijders was also recorded. Wilde Bloemen featured several duets with other well known Dutch musicians, among them were: Twee Gezichten, a song written and recorded with Henk Hofstede of The Nits); and Het IJs, written and recorded with Henny Vrienten of Doe Maar).

In the summer of 1993, Boeijen recorded Jazz in Barcelona; an album concerned with the break up between him and Amanda Redington. The subsequent theatre tour was a big success, with sold out shows every evening. Traces of Boeijen's break up were also to be found on next album De Ontmoeting (1994 - an even more spare and intimate affair than Jazz In Barcelona. De Ontmoeting also featured a single, Twee Mannen Zo Stil, with music and lyrics by Boeijen and Stef Bos. Although the single failed to mount the charts, over the years it became a Nederpop classic, often played at funerals. In the same year, Boeijen produced an album for Liesbeth List, the female voice of Ramses Shaffy's recordings. In 1995, another live album, Stormvogels, hit the shelves.

Boeijen returned with two new albums in 1997: a greatest hits compilation, Het Beste En Het Mooiste and an album of new material, Vaderland. The year before, Boeijen had travelled extensively through Asia, and a lot of the songs, although concerning Boeijen and The Netherlands, were written from a distant perspective. In 1999, De Ballade van de Dromedaris, recorded in Peter Gabriel's Real World Studio's appeared, followed by live album Door De Jaren Heen, containing several duets with Ramses Shaffy, Liesbeth List and Stef Bos. Both albums were big sellers. In 2001, Heden, was released. Drummer Norman Bonink left the group to join BLØF. He seat was filled by Oscar Kraal. Helder contained a collaboration between Boeijen and BLØF front man Paskal Jakobsen, single Geen Gevaar. The song was released in the summer of 2002. In the same year, Boeijen won an Edison award as best singer.

2. Frank Boeijen is also the name of the keyboardist for the Dutch group The Gathering.
Jump to: Overall Meaning ↴ Interesting Facts ↴ Line by Line Meaning ↴
Het komt
En het raakt me weer
Het raakt me tussen mijn ogen
Van onder tot boven
Ergens diep binnenin
En nou
Weet ik weer
Wat het betekent
En hoe het vertekent
En hoe blind een mens kan zijn
Als je haar ziet
Vertel haar dan niet
En dan
Hoor ik weer
Het bidden en smeken
De vraag om vergeving
Van allen die de weg kwijt zijn
En toch
Hoop ik weer
Op betere tijden
Verlost van het lijden
Voor haar en voor iedereen
Als je haar ziet
Vertel haar dan niet
Dat je de toekomst hebt gezien
In een donkere nacht
Je hebt de toekomst gezien
Je schreeuwt moord en brand
Overall Meaning
The lyrics of Frank Boeijen's song "Als je haar ziet" show a deep emotional impact on the singer. The lyrics depict the feeling of being hurt by something, probably a past failed relationship, and being reminded of it again. The imagery of it hitting him between his eyes, from head to toe, and deeply within his being shows that it is not just a surface-level reminder but rather a haunting experience. The lyrics also suggest that the singer has learned something from this experience, as he states that he now knows what it means and how it distorts reality. He realizes how blind one can be when in love and how easy it is to be deceived by it.
The lyric's refrain of "Als je haar ziet, vertel haar dan niet" ("If you see her, don't tell her") suggests that the singer is still struggling to move on from this past relationship. He reiterates that seeing her would only make it more difficult for him to move on. He doesn't want to know about her whereabouts, her current state of mind, or any other details of her life. It feels like he's left all that longing behind and wants to prevent himself from going back to where it all started. The last few lines of the lyrics talk about seeing the future in a dark night and screaming for help. The meaning of those lines is unclear, but it seems like the singer has been through a lot, and the future terrifies him.
Some interesting facts about the song "Als je haar ziet" are:
Interesting Facts
Note: This section uses generative AI, which can be inaccurate.


Line by Line Meaning
Het komt
Something is about to happen
En het raakt me weer
And it affects me again
Het raakt me tussen mijn ogen
It affects me deeply
Van onder tot boven
It affects every part of me
Ergens diep binnenin
Deep inside of me
En nou
And now
Weet ik weer
I remember again
Wat het betekent
What it means
En hoe het vertekent
And how it distorts
En hoe blind een mens kan zijn
And how blind a person can be
Als je haar ziet
If you see her
Vertel haar dan niet
Don't tell her anything
En dan
And then
Hoor ik weer
I hear again
Het bidden en smeken
The praying and begging
De vraag om vergeving
The request for forgiveness
Van allen die de weg kwijt zijn
From those who have lost their way
En toch
And yet
Hoop ik weer
I hope again
Op betere tijden
For better times
Verlost van het lijden
Freed from suffering
Voor haar en voor iedereen
For her and for everyone
Dat je de toekomst hebt gezien
That you have seen the future
In een donkere nacht
In a dark night
Je hebt de toekomst gezien
You have seen the future
Je schreeuwt moord en brand
You scream and cry out
Contributed by Max O. Suggest a correction in the comments below.
To comment on or correct specific content,
highlight it
Genre not found
Artist not found
Album not found
Search results not found
Song not found