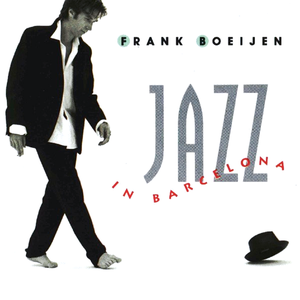 Two musicians from The Netherlands are known as Frank Boeijen:

1. Frank B…
Read Full Bio ↴
Two musicians from The Netherlands are known as Frank Boeijen:

1. Frank Boeijen is a Dutch singer/songwriter, who was the front man of popular (and eponymous) pop group De Frank Boeijen Groep from 1980 until 1991, the year he went solo. As leader of De Frank Boeijen Groep, Boeijen was one of the pioneers of Nederpop; along with the likes of Doe Maar en Het Goede Doel. After the peak of Nederpop passed, Boeijen broke new ground by touring theatres with his band and bringing pop music to new auditoriums and audiences. As a solo artist, he has kept to this theatre based approach of his music and maintained a productive pace.

Frank Boeijen was born in Nijmegen, The Netherlands on November 27, 1957, as the last in a family of ten children. His father was a typesetter in a factory. His older brothers were into American pop music; in the Boeijen household, Bob Dylan and Neil Young were often to be found on the record player (years later, Boeijen would write a song about this, appropriately titled Robbert Zimmerman). Young Frank learned to play the guitar. After finishing high school, Boeijen started a musical collaboration with guitarist Wout Pennings. Boeijen en Pennings released an album together in 1977. The songs of the album were re-recorded and the album was re-released a year later, with Rob de Nijs acting as producer. It was appropriately titled Boeijen en Pennings. To fulfil live engagements, drummer Henk Wanders en bass player Nels Busch joined the duo.

Pennings left the band in 1979 and was replaced with guitar player Wil Theunissen. The name was changed into the Frank Boeijen Groep. The b-side of their fist single, a song entitled Verjaardagsfeest was picked on up by radio disc jockey Frits Spits, who played the record a lot during his evening show. The group released their debut album, simply entitled Frank Boeijen Groep, album later that year. On the base of the airplay of Verjaardagsfeest, the album reached the Tipparade.

Nederpop, pop music with Dutch vocals, was becoming a mainstream success in the early eighties, and the Frank Boeijen Groep hitched a wagon to that train, when their single Linda, reached the Top Forty. Zwart Wit, another single, written after a racial murder had taken place in Amsterdam, became a number one hit. 1982's Twee and 1983's 1001 Hotel became big sellers.

In 1984, the Frank Boeijen Groep was awarded the Zilveren Harp by Conamus. In that same year, album Kontakt was released. Lead guitarist Wil Theunissen quit the group later that year and replaced with Maarten Peters, who himself was replaced two years later by Ger Hoeijmakers. In 1985, the group released Foto Van Een Mooie Dag. Single Kronenburg Park -- named after Kronenburger Park a park in Nijmegen, Boeijen's place of birth and residence -- became a huge success. Follow up, In Nature, released in 1986, didn't do as well, but still sold respectively.

Towards the end of the eighties, Boeijen's music fell somewhere in between het levenslied of André Hazes, the chansons of Ramses Shaffy and the pop of Doe Maar. According to Frank Boeijen and his manager Paul Schouwenaars the group had outgrown clubs and tents. With the release of album Welkom In Utopia in 1987, the group decided to tour Dutch theatres. The Welkom In Utopia tour started in the Stadsschouwburg in Amsterdam in September of the same year. Two more albums were released: studio album Een Zomer Aan Het Eind Van De Twintigste Eeuw (1989) and live album Hier Komt De Storm. During these years, Frank Boeijen dated Sky Channel presenter Amanda Redington. The two would marry in 1990. The album Dans In Slow Motion, released in 1988, was written for her. In juni 1994 scheidden ze weer van elkaar.

In the spring of 1991, Boeijen announced the ending of his group. In November of that year, he released his first solo album Wilde Bloemen. The musicians on the album were drummer Norman Bonink, guitar player Peter van Benthem and bass player Michel van Schie. Van Schie was replaced by touring bass player René te Voortwis, and pianist Ton Snijders was also recorded. Wilde Bloemen featured several duets with other well known Dutch musicians, among them were: Twee Gezichten, a song written and recorded with Henk Hofstede of The Nits); and Het IJs, written and recorded with Henny Vrienten of Doe Maar).

In the summer of 1993, Boeijen recorded Jazz in Barcelona; an album concerned with the break up between him and Amanda Redington. The subsequent theatre tour was a big success, with sold out shows every evening. Traces of Boeijen's break up were also to be found on next album De Ontmoeting (1994 - an even more spare and intimate affair than Jazz In Barcelona. De Ontmoeting also featured a single, Twee Mannen Zo Stil, with music and lyrics by Boeijen and Stef Bos. Although the single failed to mount the charts, over the years it became a Nederpop classic, often played at funerals. In the same year, Boeijen produced an album for Liesbeth List, the female voice of Ramses Shaffy's recordings. In 1995, another live album, Stormvogels, hit the shelves.

Boeijen returned with two new albums in 1997: a greatest hits compilation, Het Beste En Het Mooiste and an album of new material, Vaderland. The year before, Boeijen had travelled extensively through Asia, and a lot of the songs, although concerning Boeijen and The Netherlands, were written from a distant perspective. In 1999, De Ballade van de Dromedaris, recorded in Peter Gabriel's Real World Studio's appeared, followed by live album Door De Jaren Heen, containing several duets with Ramses Shaffy, Liesbeth List and Stef Bos. Both albums were big sellers. In 2001, Heden, was released. Drummer Norman Bonink left the group to join BLØF. He seat was filled by Oscar Kraal. Helder contained a collaboration between Boeijen and BLØF front man Paskal Jakobsen, single Geen Gevaar. The song was released in the summer of 2002. In the same year, Boeijen won an Edison award as best singer.

2. Frank Boeijen is also the name of the keyboardist for the Dutch group The Gathering.
De Glimlach Van Marius
Frank Boeijen Lyrics
Jump to: Overall Meaning ↴ Interesting Facts ↴ Line by Line Meaning ↴
Ik sta voor de spiegel
Hij kijkt me weer aan
Ik sta voor de zee
Hij laat me niet gaan
Hij strekt zijn hand uit
En glimlacht
En vraagt dan
Of ik nog wat water wil
En uit zijn ogen
Schijnt steeds minder licht
Hij legt zich neer
En leest een gedicht
In de stille nacht
Als er niemand meer is
Zijn vrienden komen
Hem troosten
En vragen
Of hij nog wat water wil
En uit zijn ogen
Schijnt steeds minder licht
E zijn handen
En zijn benen
En zijn wangen
Zijn verdwenen
Glimlach Marius toe
Glimlach naar mij
En ik vraag nog
Of hij nog wat water wil
Overall Meaning
The lyrics of De Glimlach Van Marius by Frank Boeijen are poetic and melancholic, expressing the singer's emotion towards Marius, who seems to be fading away. The first stanza paints a picture of the singer standing in front of a mirror and the sea, both reflecting the singer's image, yet the sea is unyielding as it doesn't let the singer go. The second stanza introduces Marius, who stretches his hand out to the singer with a smile and offers water. However, Marius's eyes reflect his diminishing vitality. In the third stanza, Marius reads a poem in the quiet night while his friends come to comfort him and offer water, still reflecting his fading life force. The fourth stanza continues with Marius physically disappearing, leaving only his smile that is directed towards the singer, who still asks if he wants water.
The song seems to reflect the cycle of life and death and how fleeting our time is on this earth. Marius is perhaps a symbol of a loved one who is slowly departing, leaving only memories and smiles. The sea is also an interesting symbol, as it represents the vastness and unpredictability of life, the force that can't be tamed or controlled.
Interesting facts about De Glimlach Van Marius:
Interesting Facts
Note: This section uses generative AI, which can be inaccurate.


Line by Line Meaning
Ik sta voor de spiegel
I am standing in front of the mirror
Hij kijkt me weer aan
The reflection is staring back at me again
Ik sta voor de zee
I am standing in front of the sea
Hij laat me niet gaan
It does not let me go
Hij strekt zijn hand uit
The reflection extends his hand
En glimlacht
And smiles
En vraagt dan
Then asks
Of ik nog wat water wil
If I want some more water
En uit zijn ogen
And from his eyes
Schijnt steeds minder licht
The light is shining less bright
Hij legt zich neer
He lays down
En leest een gedicht
And reads a poem
In de stille nacht
In the silent night
Als er niemand meer is
When there is no one else around
Zijn vrienden komen
His friends come
Hem troosten
To comfort him
En vragen
And ask
Of hij nog wat water wil
If he wants some more water
E zijn handen
And his hands
En zijn benen
And his legs
En zijn wangen
And his cheeks
Zijn verdwenen
Have disappeared
Glimlach Marius toe
Smile at Marius
Glimlach naar mij
Smile at me
En ik vraag nog
And I ask again
Of hij nog wat water wil
If he wants some more water
Contributed by Brayden Y. Suggest a correction in the comments below.
To comment on or correct specific content,
highlight it
Genre not found
Artist not found
Album not found
Search results not found
Song not found