I wanna see your pom-poms from the stands
Come on, come on
My fingertips and my lips
They burn from the cigarettes
Forrest Gump
You run my mind, boy
Running on my mind, boy
Forrest Gump
I know you, Forrest
I know you wouldn't hurt a beetle
But you're so buff and so strong
I'm nervous, Forrest
Forrest Gump
My fingertips and my lips
They burn from the cigarettes
Forrest Gump
You run my mind, boy
Running on my mind, boy
Forrest Gump
I saw your game, Forrest
(Well, all eyes are on number forty-four)
I was screaming, "Run forty-four"
But you kept running past the end zone
(He could just be the stupidest son of a bitch alive)
Oh, where'd you go, Forrest? (Sure is fast)
Forrest Gump
My fingertips and my lips
They burn from the cigarettes
Forrest Gump
You run my mind, boy
Running on my mind, boy
Forrest Gump
Forrest green, Forrest blues
I'm remembering you
If this is love, I know it's true
I won't forget you
(You, you, oh, you, you) yeah
It's for you, Forrest (no, no, no, no)
(It's you, you, oh, you, you)
It's for you, Forrest
Forrest Gump
Lyrics © BMG Rights Management
Written by: James Ryan Wuihun Ho, Christopher Breaux

Lyrics Licensed & Provided by LyricFind
To comment on specific lyrics,
highlight them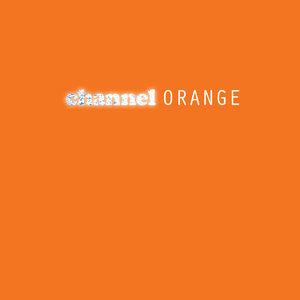 "Forrest Gump" is the sixteenth and penultimate track on Frank Ocean's debut album, Channel ORANGE.

The song makes considerable reference to the 1994 comedy-drama film Forrest Gump. Frank wrote this song from the perspective of Forrest Gump's love interest, Jenny. This song serves as a metaphor for the feelings Frank still harbors for his first love, the man he wrote about in his Tumblr post.

He performed "Forrest Gump" at the 55th Annual Grammy Awards in 2013.
Genre not found
Artist not found
Album not found
Search results not found
Song not found