Yeah, yeah, um (woo)
Yeah, yeah, yeah
That's the way every day goes
Every time we've no control
If the sky is pink and white
If the ground is black and yellow
It's the same way you showed me
Nod my head, don't close my eyes
Halfway on a slow move
It's the same way you showed me
If you could fly then you'd feel south
Up north's getting cold soon
The way it is, we're on land
So I'm someone to hold true
Keep you cool when it's alive
Won't let you down when it's all ruin
Just the same way you showed me
Showed me
You showed me love
Glory from above
Regard, my dear
It's all downhill from here
In the wake of a hurricane
Dark skin of a summer shade
Nosedive in the flood lines
Tall tower of milk crates
It's the same way you showed me
Cannonball off the porch side
Older kids tryin' off the rooves
Just the same way you showed me (you showed)
If you could die and come back to life
Up for air from the swimming pool
You kneel down to the dry land
Kiss the Earth that birthed you
Gave you tools just to stay alive
And make it out when the sun is ruined
That's the same way you showed me
Showed me
You showed me love
Glory from above
Regard, my dear
It's all downhill from here
Remember life, remember how it was
Climb trees, Michael Jackson, all ends here
Say what up to Matthew, to Shoob
Say what up to Danny
Say what up to life immortality
Bending up my Nikes
Running out of melpomene, nicotine
Stealing granny cigs (take it easy)
Gimme something sweet
Bitch, I might like immortality
This is life, life immortality
Lyrics © DistroKid, BMG Rights Management, Universal Music Publishing Group, Sony/ATV Music Publishing LLC
Written by: Ommas Keith-Graham, Tyler Gregory Okonma, Charles Christopher Breaux, Pharrell L. Williams

Lyrics Licensed & Provided by LyricFind
To comment on specific lyrics,
highlight them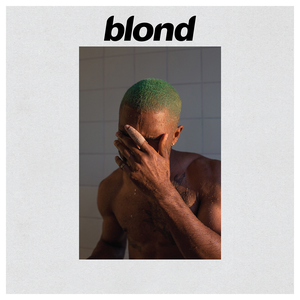 "Pink + White" is the third track on Frank's sophomore album Blonde. It's produced by Pharrell Williams and features uncredited backing vocals from Beyoncé. Pharrell seemingly confirmed producing this song with an Instagram post.

Pink + White #frankocean

The track details memories of Frank's youth and of someone close to Frank who passed away. He remembers this person by experiencing his life through the lens of this person who is gone.
Read Full Bio
"Pink + White" is the third track on Frank's sophomore album Blonde. It's produced by Pharrell Williams and features uncredited backing vocals from Beyoncé. Pharrell seemingly confirmed producing this song with an Instagram post.

Pink + White #frankocean

The track details memories of Frank's youth and of someone close to Frank who passed away. He remembers this person by experiencing his life through the lens of this person who is gone. These lyrics detail an experience with cocaine Frank had with a former partner (pink + white = vagina and cocaine).

Prior to the release of his debut album, Channel Orange, Ocean was credited as a writer on Beyoncé's "I Miss You". Queen B and Frank have also collaborated on Beyoncé's track, "Superpower."
Genre not found
Artist not found
Album not found
Search results not found
Song not found