The best song wasn't the single, but you weren't either
Livin' in Ladera Heights, the black Beverly Hills
Domesticated paradise, palm trees and pools
The water's blue, swallow the pill
Keepin' it surreal, whatever you like
Whatever feels good, whatever takes you mountain high
Keepin' it surreal, not sugar-free
My TV ain't HD, that's too real
Grapevine, mango, peaches, and limes, the sweet life
The sweet life, sweet life
Sweet life, sweet life
The sweet, sweet, sweet, sweet life
Sweet life, the sweet life
Sweetie pie
You've had a landscaper and a house keeper since you were born
The sunshine always kept you warm
So why see the world, when you got the beach
Don't know why see the world, when you got the beach
The sweet life
The best song wasn't the single, but you couldn't turn your radio down
Satellite need a receiver, can't seem to turn the signal fully off
Transmitting the waves
You're catching that breeze 'til you're dead in the grave
But you're keepin' it surreal, whatever you like
Whatever feels good, whatever takes you mountain high
Keepin' it surreal, not sugar-free, my tv ain't HD, that's too real
Grapevines, mango, peaches, and lime, a sweet life
A sweet life
A sweet life, yeah
A sweet life, a sweet life
A sweet life
Live and die in the life
You've had a landscaper and a house keeper since you were born, yeah
The sunshine always kept you warm
So why see the world, when you got the beach
Don't know why see the world, when you got the beach
And the water, is exactly what I wanted
It's everything I thought it would be (Thought it would be)
But this neighborhood is gettin' trippier every day
The neighborhood is goin' ape shit crazy
You've had a landscaper and a house keeper since you were born
The star shine always kept you warm
So why see the world, when you got the beach
Don't know why see the world, when you got the beach
The sweet life
Lyrics © BMG Rights Management, Sony/ATV Music Publishing LLC
Written by: Christopher Breaux, Pharrell Williams

Lyrics Licensed & Provided by LyricFind
To comment on specific lyrics,
highlight them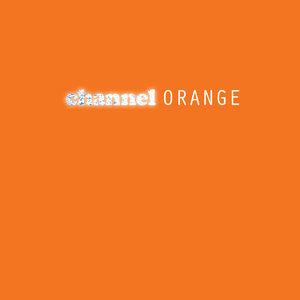 The fifth track off of Frank Ocean's full length debut "channel ORANGE", "Sweet Life" provides a reflective look into the effects of wealth.

In the song, Frank explores the idea of how money and wealth "numbs" people to the problems of the outside world. Frank ironically asks, "why see the world when you got the beach?" to challenge those who live in excess to escape their bubble and acknowledge the struggles of people less fortunate than them.
Genre not found
Artist not found
Album not found
Search results not found
Song not found