Singularity
Galahad Lyrics
Beyond Event Horizon to the point of no return
There's no looking back, normal rules don't apply
Stretching further in the distance where everything is merging
Matter doesn't matter, as it's stripped to nothing at all
Lost in infinity, I've reached singularity
You can't touch me now
Lost in eternity, I've reached singularity
You can't catch me now
I'm at one in my uniIt's a race against time, but the view is sublime
And I didn't expect to be so content in my mind
I'm floating in my space, my body unwinds
In a state of calm reflection, it's just a matter of time
Lost in infinity, I've reached singularity
You can't touch me now
Lost in eternity, I've reached singularity
You can't catch me now
I'm at one with my uniI'm on my way home, where my heart lies
You'll always be with me
Forever
Together
We are singularity
Forever
Together...
Contributed by Tyler K. Suggest a correction in the comments below.
To comment on specific lyrics,
highlight them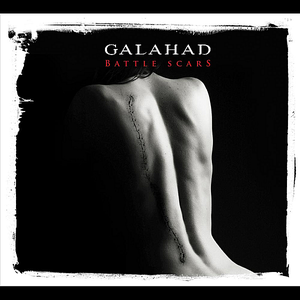 There are several bands using this name:

1) Galahad is one of the major names amongst the British Neo Prog scene. Galahad was formed in 1985 in Dorset, England as a seven-piece progressive rock band. In 1987, they released both a cassette-only live album and a single. Their music blends melodic moods and with heavier parts and the strong vocals are a trademark, over an orchestrated instrumental. The medieval themes are constant on their lyrics.
Read Full Bio
There are several bands using this name:

1) Galahad is one of the major names amongst the British Neo Prog scene. Galahad was formed in 1985 in Dorset, England as a seven-piece progressive rock band. In 1987, they released both a cassette-only live album and a single. Their music blends melodic moods and with heavier parts and the strong vocals are a trademark, over an orchestrated instrumental. The medieval themes are constant on their lyrics. Their latest album "Empires Never Last" propel them squarely in to the power prog arena similar to Yes, IQ, PALLAS and MARILLION.

2) Galahad is an upcoming band from Trenton Ontario, Canada.

They have just released a 5 song EP named "Lady of the Lake".

They are a melodic death metal band with influences ranging from: Iron Maiden, Metallica, Amon Amarth, Death, Mastodon, Meshuggah, Dream Theater, etc.
www.myspace.com/galahadmusic

3) Galahad is also a German folkrock/medieval band. The English biography from their website:

"It seems to be not easy to describe Galahad´s music with only a few words.

Elements of rock, mediaeval and classical music as well as a little bit of celtic mystic create an individual style of music. This versatility is also shown by using various and different instrumentation.

A high number of events in Germany (e.g. "Newcomer of the Year" 1987, WDR / West-German-Broadcast– Folk-Award, TV-appearance) and the neighbouring foreign countries took Galahad to a plenty of indoor- and open-air-concerts and festivals (e.g. "Little Woodstock", "Euro-Folk-Festival" and many more).

Highlights of the last years were the support-act of Jethro Tull during their German tour 1999 in Hameln, Berlin and Wurzburg, the nomination for the "German Rock Award" 2000, the producing of the "Myrddin"-album by famous German rock-producer Eroc (ex-Grobschnitt, Philip Boa, Tic Tac Toe), "CD of the Week" in Belgium Broadcast, "Celtic Queen" for many weeks as No. 1 in the internet download charts of "track4" and the appearance on several compilation-CDs (e.g. "Miroque", "Aeterna", "Mystica Antiqua", "Celebrant 2003")

In November 2006 the sixth Galahad-album "Ladhivan" was released. Rock-guitars, flute, some folky arrangemets and characteristic vocals let Galahad once more stay to their own style. "

4) Galahad is a heavy metal band from El Salvador
Genre not found
Artist not found
Album not found
Search results not found
Song not found