It's just a temporary slide back in the abyss
I shoulda seen it coming from miles away
Open-armed in a thick coat of structure
Shielding me from my own blades and dagger
There was a purpose upon the horizon
A destination
Tangible and fragrant
And I marched as I knew
And I marched as I knew
And I marched as I knew
And I marched with a thousand
It's not surprising I should find myself flailing
Having crossed the bridge of certainty
Back behind enemy lines with no work 'til Tuesday
I didn't even buckle to temptation
Guard down with little to do
I welcomed old habits like a long lost friend
To spite you
Egged on by weakening days
Giving themselves up to the strengthening menace of darkness
The shrinking hours of light are grey and feeble
The soggy trees sigh, dropping their leaves in defeat
The temperature falls
The big lights switch on
And from time to time
Fireworks frightened the cats
Lyrics © Sony/ATV Music Publishing LLC
Written by: Mike Levy, Chloe Raunet

Lyrics Licensed & Provided by LyricFind
To comment on specific lyrics,
highlight them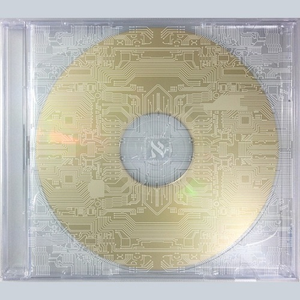 Gesaffelstein is the moniker of French electronic musician, DJ and producer Mike Lévy. He is based in Paris, France. His sound can be described as a mix of industrial techno, ebm, and house music. He has done remixes for artists such as ZZT, Cassius, Lana Del Rey and Sei A, as well as releasing his own records.

Lévy was born on June 24, 1985 in Lyon, France, and started practising with a synthesizer in his teens after discovering synthpop music.
Read Full Bio
Gesaffelstein is the moniker of French electronic musician, DJ and producer Mike Lévy. He is based in Paris, France. His sound can be described as a mix of industrial techno, ebm, and house music. He has done remixes for artists such as ZZT, Cassius, Lana Del Rey and Sei A, as well as releasing his own records.

Lévy was born on June 24, 1985 in Lyon, France, and started practising with a synthesizer in his teens after discovering synthpop music. "Gesaffelstein" is a portmanteau of the term Gesamtkunstwerk ("total work of art") and (Albert) Einstein. His first EP, Vengeance Factory, was released in 2008 on OD Records, to critical acclaim. In 2010, he was signed to Turbo Records, which was followed by the release of Variations, his second extended play. Two further releases, Conspiracy Pt.1 and Conspiracy Pt.2, the latter featuring "Viol", a track which caught Kanye West's attention upon release, thus leading to Gesaffelstein producing two tracks on West's Yeezus album ("Black Skinhead" and "Send It Up") in 2013.

Gesaffelstein's debut full-length album Aleph was released in October of the same year. It received critical acclaim and videos for "Pursuit" and "Hate or Glory" were released.

The soundtrack to the film Maryland: Disorder was produced by Lévy and released in 2015. A collaboration with renowned French composer Jean Michel Jarre, titled "Conquistador" was released in the same year.

Official site: www.gesaffelstein.com
Genre not found
Artist not found
Album not found
Search results not found
Song not found