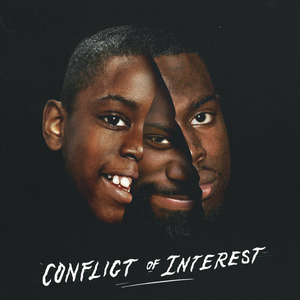 "I'm not that 'Ghetto' person anymore," Ghetts proclaims about his name change from his previous street moniker. "I've grown out of it." At 24 years of age, Justin Clarke is finally maturing into the artist he has always strived to be; or 'Grime star' as he puts it. From Justin to Ghetto to Ghetts, the east London native has seen the lows of being behind bars to the highs of sell out concerts all in a short space of time; the sum
Read Full Bio
"I'm not that 'Ghetto' person anymore," Ghetts proclaims about his name change from his previous street moniker. "I've grown out of it." At 24 years of age, Justin Clarke is finally maturing into the artist he has always strived to be; or 'Grime star' as he puts it. From Justin to Ghetto to Ghetts, the east London native has seen the lows of being behind bars to the highs of sell out concerts all in a short space of time; the sum of which have contributed to the well rounded individual who is ready to embark on the next stage of his promising career.

Growing up in a Christian household, the sounds of G's childhood is that of prayer and gospel music. His aunt Andrea sung in the church choir and the soulful hymns left a huge impact on the young Ghetts. His mother recalls him as a three year old jumping out of her arms and running to the stage at a religious camp meeting in front of 15,000 people. It was then she says that she knew he was destined to be performer. Ghetts had also developed a sense of rhythm from his father who surrounded himself with jazz music. Once the beat got into him G would beating out rhythms on the tables and the floor in his house until his mother was driven to the point where she had to get him a keyboard to satisfy his musical curiosity. It was on this that Ghetts first experimented with writing songs as he'd try putting verses together over the pre-set percussion demos.

And it was music that was set to be Ghett's saviour as his restless nature caused problems for him during his education. Unable to concentrate in class, the Plaistow citizen continually found himself getting into trouble and as a result never really being able to settle at a school. "I couldn't really concentrate at school," Ghetts states about his academic unrest. "The only thing I could concentrate on was music, not even girls. It was the only thing I enjoyed." This soon transferred to the streets and like many who grow up in areas forgotten by the government, Ghetts found himself turning to crime to pacify his inattentive mind. Naturally it was only a matter of time before Ghetts found himself living at Her Majesties Pleasure. At the age of 16 Ghetts was in and out of jail at a scarily frequent rate which made G realise that if things carried on the way they were then his whole life would be spent behind bars. It was then he sought refuge in the only thing he found peace in; music.

At the age of 14 Ghetts visited a day time rave in Leyton to see the Heartless Crew. The experience cemented his ambition to make it in the music world. "I had this thing in my chest," G reveals about the defining moment. "I could feel my heart beating and I was drawn to the mic. I knew I wanted to do something like that!" At the same time as Ghett's legal woes, a new sound was emerging from east London. Born out of Garage; Grime was taking over the pirate airwaves and artists such as Wiley, Dizzee Rascal and Kano were beginning to get heard across the capital. Close friends with the Nasty Crew's Sharky Major, Ghetts began reciting some of his rhymes for the Newham favourite. Sharks soon let G know that he was ready to be heard and Ghetts began recording tracks and performing on radio and at clubs with the collective. The artist known as Ghetto was born.

With a street buzz steadily growing, Ghetts developed a relationship with fellow Nasty Crew member Kano who had just begun promotion for his major label debut 'Home Sweet Home'. Featuring on two of the tracks from the disc, including the single 'Typical Me', Kane took G on the promotional merry go round for the album that included taking part in tours with Nas and The Streets, as well as opening up for Juelz Santana in New York and performing at the MOBO Awards. Around this same time Ghetts released his first mixtape '2000 & Life'; a disc which drew on his experiences of growing up on the streets of Plaistow and of being behind bars. Still heralded as an underground classic the disc was full of angry bravado and vicious rhymes that fuelled favourites such as 'Simple Minded MC's' and the anthem 'Skinny Sort'. The experience of going on tour with Kano however soon showed Ghetts a side of England that he'd never seen before and this resulted in a change of perspective for the young MC. "Going on tour and seeing the people who would turn up the shows and the reaction they would give us, I realised that my ignorant attitude wasn't gonna get me anywhere," Ghetts describes of his revelation. "As soon as I got rid of my attitude things started happening for me." It was then that Ghetts began recording his second mixtape; 'Ghetto Gospel'.

One negative by-product of touring with Kano had been that G had been labelled as Kane's hypeman. Wanting to be recognised as an artist in his own right and whilst also dispelling myths that he could only make angry songs; 'Ghetto Gospel' was filled with tracks that discussed the pitfalls of living in a deprived area as well as dedicating tracks to his best friend and his mother. "She cried when I first played it for her," Ghetts recalls of playing 'Closest Thing To Heaven' to his mum on Mother's Day. The mixtape also included a track for which Ghetts would shoot his first video; 'Top 3 Selected'. The radio favourite sat alongside songs with fellow members of The Movement; a collective of likeminded MCs that included Scorcher, Wretch 32 and Mercston with whom G had released a CD entitled 'Tempo Specialists'.

Ghetts quickly followed this up with 'Freedom Of Speech'; another disc of entirely original material which channelled the reckless attitude of '2000 & Life' and combined it with the refined wordplay of 'Ghetto Gospel' to make for a truly epic listen. Combining cold, nihilistic moments with bursts of untamed energy, the disc addressed and resolved issues that had arisen between Ghetts and other artists in the scene who had attacked G whilst he moved away from confrontational music during 'Ghetto Gospel'. Tracks such as 'Mountain' and 'Who's Got?' soon reasserted Ghetts as an underground favourite as well as satisfying the new fans he'd acquired from 'Ghetto Gospel'.

Composing himself as a complete artist, G signalled his growth by changing his performance name to Ghetts and begun work on his debut album which is due for release in 2009. "I'm ready to make the best album I can make," G affirms of his mind state. "It's a bit like the TV programme 'Heroes'. I'm just finally learning how to use my powers." The first single from the album – 'Sing For Me' is already a favourite and has been snapped up by record label All Around The World to come out in early in the new year. As a division of Universal and home to artists such as N-Dubs, the track is set to be Ghetts' first chart hit and finally propel him into the mainstream – an accolade well deserved and long overdue. "I made this tune for the clubs," he speaks on the single. "When I'm in there I feel like I wish that it was my tune that everyone was dancing to so that's why I made that." And now that he's had his first taste of success is Ghetts likely to turn his back on the Grime scene that has bred him? "I do Grime!" he proudly boasts. "I love Grime and it's in my roots. It has been from when I saw Heartless all them years ago. A lot of people ain't comfortable with that but I'm telling you from now that I'm gonna be a Grime star!"
Genre not found
Artist not found
Album not found
Search results not found
Song not found
Dead To Me
Ghetts Lyrics
We have lyrics for 'Dead To Me' by these artists:



Agnostic Front I just can't believe you Turned and stabbed my back I'm st…
Awake At Last The sky is painted blue and gray I′ll say goodbye to…
Besomorph Neoni M.I.M.E It's been years, you're dead Now and then you're in my…
Biohazard You hate me and I hate you back But there's a…
Bloodties I've watched you fall waited for you to rise again…
Cake Like Goodbye, so what, take care now I hope she takes good…
D.E.D. Hate on me, you hate on me I won the race,…
Daniel Javan I don't care about what you think of me I don't…
Darke Complex I can see the lies behind your teeth All the things…
Dead To Me - Kali Uchis Your dead to me Your dead to me I don't know what…
Death By Stereo How much is my life worth? Or was I dead at…
DED It's dead to me It's dead Images cut like a knife through…
District3 [Verse:] Again, why can't we start again? Feels like I've lo…
Dreaming You think you?ll crawl in back where you don?t belong It's…
Dyonisis Surprise There's a look behind your eyes That I can't reco…
God Damn A sign of the devil The size of your medal I thought…
HAARPER They made me callous Don't bring that malice to my place In…
Hinder So much for the pretty life I guess we're landed on…
Immolation You've left me in the filth You've left me here to…
Kali Uchis Your dead to me Your dead to me I don't know what…
Lacrimas Profundere Wait We have nothing in common You lied to me Come lie to…
Lostprophets So your tower's falling Yeah your castle didn't stand up to…
Lox Chatterbox It's like I woke up from nightmare (nightmare) It's like I…
Melanie Martin My condolences I'll shed a tear with your family I'll open a…
Melanie Martinez My condolences I'll shed a tear with your family I'll open…
Melanie Martinez/Musicfire.in To slit the grinning wounds From childhood's seven moons T…
Midnight Aria Nothings making any sense to me anymore I must admit that…
Mongo Ninja Damn, you have developed like Metallica I remember you as t…
Outbreak In my eyes you're already dead, you don't exist, you're…
Painface I hear the roads sleeping, four hundred miles away They…
Sex Whales It's like I Woke up from nightmare x2 It's like I…
Silent Civilian Face The Mirror, See the Liar, Fucking Traitor Conversation…
Spineshank Put on another face, they always take the place Of all…
The Arusha Accord Dead to Me You still remain here in my head With ever…
The Dreaming You think you're crawling, Back where you don't belong Too…
These Wolves Pain, I know your name, You're the water to the…
Thick As Blood You're the one that fucked up Don't ask where do…
Too Pure To Die I will take this fist of rage and find you…
Uncle Brian Walk away That's one thing that you're good at When things…
Unleashed Tied up in a moral life, made up like a…
Vaboh Yeah, oh no, no, no You're just another missed call In a…
Yohuna You're dead to me too I do my best to keep…
Yung Bleu You broke my heart, you broke my heart You broke my…
Zero1Zero With fingers wrapped in rosaries Your mouth spits out a eulo…



We have lyrics for these tracks by Ghetts:



10000 Tears Let me get my chakras in order Please stop plannin' my…
Artillery So its hard to get rid of me say im a…
Black Rose Daddy, how comes there's no dolls that look like me…
Crud How the fuck you get punched up with a gun…
Don't Phone Me Feat. Griminal Don′t phone me just cuz you got my number…
Good Hearts Yaga yo, yeah, ya dun know this is Mighty Moe And…
Grime Daily I grime daily My lyric book's my baby The crowd say I'm…
IC3 All black attire Draw back and fire My nigga dem ride out Ho…
In a Zone Ghetts It In Gang Free Titch I'm in a zone, zone, zone I…
KARMA I caught him slipping, walking not whipping Pretty little li…
Know My Ting Yeah Incredible Run out of rum, re-up the car You know my…
Little Bo Peep I don't sleep, I just close my eyes I'm no sheep,…
Menace I'm a force to be reckoned with I'll state my thoughts…
Mozambique Umnqundu wamapolisa sana Ndithe umnqundu wamapolisa (Are yo…
On a Level On a level, I'm a rebel, I ain't the same,…
Pray I'm just saying what I've seen I'm just saying what I've…
Preach They talk a good talk now But do they know what…
Rebel I don't give a fuck my brudda, I never have I'm…
Red Pill I ain't got tats on my skin But I got scars…
Redemption Today should've been a good day But ya boy missed, never…
Rude Boy I've been through hell and back, selling crack in these…
Sing 4 Me Sing for me Sing for me Sing for me Sing for me Sing badada…
Sing 4 Me (Extended Mix) Yeah like, shes got a voice, how do i know,…
Sing 4 Me (Jupiter Ace Dub) Sing for me Sing for me Sing for me Sing for me Sing badada…
Skengman Skeng, skengman Skeng, skengman mode Skeng, skengman Skeng, …
Squeeze The pavement's red The block's four stories If you had a cho…
Story Of The Pauper People are being made redundant Some of my friends and famil…
Tarantula Creep on the riddim like a spider See, this one's called…

The lyrics can frequently be found in the comments below or by filtering for lyric videos.