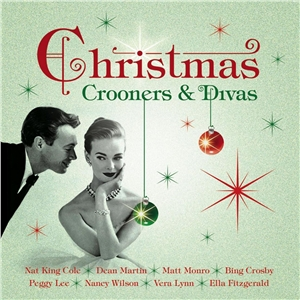 The Fairy on the Christmas Tree
Dame Gracie Fields, DBE (January 9, 1898–September 27, 1979), born Grace Stans…
Read Full Bio ↴
Dame Gracie Fields, DBE (January 9, 1898–September 27, 1979), born Grace Stansfield, was an English/Italian singer and comedienne who became one of the greatest stars of both cinema and music hall.
Born over a fish and chip shop owned by her grandmother in Molesworth Street, Rochdale, Lancashire, she made her first stage appearance as a child in 1905. Her two sisters, Edith and Betty, and brother, Tommy, all went on to appear on stage, but Gracie was the most successful. Her professional debut in variety took place at the Rochdale Hippodrome theatre in 1910 and she soon gave up her job in the local cotton mill.
She met comedian Archie Pitt and they began working together. Pitt would come to serve as her manager and the two married in 1923. Their first revue in 1915 was called Yes I think so and the two continued to tour Britain together until 1922 in the revue Mr Tower of London.
Her most famous song, which became her theme, "Sally," was worked into the title of her first cinema film, Sally in Our Alley (1931), which was a major box office hit. She went on to make several films initially in Britain and later in the United States (for which she was paid a record fee of US$200,000 for four films), despite never performing without a live audience.
Ironically, the final few lines of the song 'Sally' were written by her husband's mistress, and Gracie sang this song at nearly every performance she made from 1931 onwards.
The Fairy on the Christmas Tree
Gracie Fields Lyrics
We have lyrics for 'The Fairy on the Christmas Tree' by these artists:
We have lyrics for these tracks by Gracie Fields:
A Cottage For Sale
Our little dream castle with every dream gone, Is lonely and…
A Perfect Day
When you come to the end of a perfect day, And…
Ave Maria
A...ve Mari-ia Gra-atia ple-ena Do-ominus te-ecum Be-e-enedi…
Because I Love You
Why am I lonely and why am I blue? And why…
Count Your Blessings
Count your blessings one by one When dawn appears and day…
Dancing With Tears In My Eyes
Those who dance and romance while they dance They seem so…
Danny Boy
Oh, Danny boy, the pipes, the pipes are calling From glen…
Did I Remember
The night was filled with sweet surrender I had a million…
Donkey Serenade
Ah (ah) Ah (ooh) There's a song in the air But the fair…
Dream Lover
There's a land of charm that I know Land of sweet…
Finian's Rainbow: How Are Things In Glocca Morra
I hear a bird, Londonderry bird, It well may be he's…
Getting To Know You
You'll never know just how much I miss you You'll never…
Goodnight My Love
Goodnight my love, the tired old moon is descending Goodnigh…
How Are Things In Glocca Mora
I hear a bird, Londonderry bird, It well may be he's…
I Love to Whistle
I only have to close my eyes And visions of a…
I Took My Harp to a Party
Christmas is comin', Christmas is comin' Christmas is comin'…
If I Knew You Were Coming I'd Have Baked a Cake
SPOKEN: Come in! Well, well, well. Look who's here. I…
If This Isn't Love
A secret, a secret, he says I've got a little…
In My Little Bottom Drawer
For years and years I've been alone, me, spinster on…
Indian Love Call
Oo-oo-oo-oo, oo-oo-oo-oo When I'm calling you Oo-oo-oo-oo, o…
Isle of Capri
'Twas on the Isle of Capri that he found her Beneath…
Just One More Chance
We spend our lives groping for happiness I found it once…
Little Donkey
Little donkey, little donkey On the dusty road Got to keep o…
Love In Bloom
Blue night and you, alone with me My heart has never…
Love Walked In
Love walked right in and drove the shadows away Love walked…
Now Is the Hour
Now is the hour For me to say goodbye Soon I'll be…
One Night Of Love
I only have to close my eyes And visions of a…
Pedro the Fisherman
[whistling] Pedro the fisherman was always whistling Such a…
Perfect Day
When you come to the end of a perfect day, And…
Red Sails In Sunset
Sally, Sally Don't ever wander Away from the alley and me S…
Remember Me
When you come to the end of a perfect day, And…
Sally
Sally, Sally, pride of our alley Sally, Sally Don't ever wan…
September Song
When I was a young man courting the girls I…
serenade
Ah (ah) Ah (ooh) There's a song in the air But the fair…
Serenade In the Night
Serenade in the night 'neath a fair lady's window Just the…
Serenade of the Bells
In the sleepy town of San Juanita There's a story that…
She Fought Like A Tiger For 'er 'onour
She was a country maiden and ′e was the Squire's…
Sing as We Go
Hee-hee, come on lads and lassies The factory's opened again…
Smilin' Through
There's a little brown road windin' over the hill To a…
So In Love
Blue night and you, alone with me My heart has never…
Stop And Shop At The Co-Op Shop
Don′t speak, no, don't try It′s been a secret for the…
Take Me To Your Heart Again
Take me to your heart again Let′s make a start again Forgivi…
That Old Feeling
Last night I started out happy Last night my heart was…
The Biggest Aspidistra in the World
For years we had an aspidistra in a flower pot On…
The Glory of Love
You've got to give a little, take a little, And let…
The Thing-Ummy-Bob
I cant pretend to be A great celebrity But still I'm qu…
There's A Small Hotel
I'd like to get away, Junior Somewhere alone with you It cou…
Walter Walter
Walter and me, we've been courtin' for years But he's never…
When I Grow To Old To Dream
We have been gay, going our way Life has been beautiful,…
Wish Me Luck
Wish me luck as you wave me goodbye Cheerio, here…
Wish Me Luck (As You Wave Me Goodbye)
Wish me luck as you wave me goodbye Cheerio, here I…
Wish Me Luck As You Wave Goodbye
Wish me luck as you wave me goodbye Cheerio, here…
Woodpecker Song
He's up each morning bright and early To wake up…
You And The Night And The Music
You and the night and the music Fill me with flaming…
The lyrics are frequently found in the comments by searching or by filtering for lyric videos
Genre not found
Artist not found
Album not found
Search results not found
Song not found