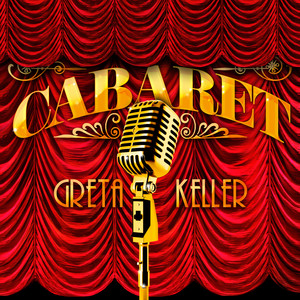 Greta Keller-Bacon (February 8, 1903 – November 11, 1977) Vienna-born cabaret …
Read Full Bio ↴
Greta Keller-Bacon (February 8, 1903 – November 11, 1977) Vienna-born cabaret singer and Hollywood actress.

Born Margaretha Keller, she studied dance from the age of 8 followed by acting classes. Her début was in "Pavillon" in Vienna. She also appeared on Stage with Marlene Dietrich in "Broadway", in which she sang and danced. A recording contract with Ultraphon in 1929 her singing took her from Vienna to Prague and Berlin, where she had a big success with Peter Igelhoff and Peter Kreuder. For over 45 years, through a life of triumphs and tragedies, her voice a legend-in radio shows, films, revues, concerts and musicals, but above all her records circled the globe. First called 'The Great Lady Of Chanson' in her native Vienna, it followed her to London and America.

Career

Her lieder voice carried the charm of the Parisian women but never lost the heart of the girl from Vienna. Greta's singing in what some call "a style reminiscent of Marlene Dietrich" comes from the fact she was the model for how Marlene Dietrich developed her own voice. Greta Keller made recordings throughout the world and from the earliest days of "schellack" to the dawn of CDs. She spent many years in the United States, notably in hotel club rooms at the Waldorf and (later) the Stanhope in New York, where her show always included "My Way", composed by Paul Anka, and a number of Noel Coward numbers. A 'singer's singer', Keller often drew other performers to the room, including the Nordstrom Sisters, Beverly Sills and Hildegarde. Other regulars would book the same table most nights that she was performing which included photographer Edgar de Evia. Favorites of the Stanhope crowd were the songs of Cole Porter and Noel Coward, for their sexual innuendo and double entendres. These included "Miss Otis Regrets" and "I'm the Other Woman in His Life" by her close friend Elisse Boyd. She regularly returned to Vienna. The poet and singer Rod McKuen was introduced by her to an audience in Vienna. McKuen, in turn ,hosted a concert presenting her at Lincoln Center in the 1970s, and wrote the lyric "If You Go Away" to Jacques Brel's "Ne Me Quitte Pas", which she always sang.

Greta's greatest strength was in her adaptability. Each song, took the caress in her voice in a unique way. Her repertoire included songs from the 1930s through the war years as well as popular songs of the day. A few years before her death, her voice appeared in the Academy Award-winning movie, Cabaret (1972), for which she sang the song, "Heirat" (Married). The last years of her life, from 1973 to her death in November 1977 Greta lived, worked, and traveled with the last great love of her life, Wolfgang Nebmaier, who now lives in Southern Oregon.

Filmography

• Mann, der seinen Mörder sucht, Der (1931) (uncredited) .... Singer... aka Jim, der Mann mit der Narbe (Germany)... aka Looking for His Murderer
• Lied vom Leben, Das (1931) .... Singer... aka Song of Life (USA: informal literal English title)
• Melodie der Liebe (1932) .... Singer... aka Right to Happiness (USA)
• Abenteurer von Paris, Der (1936) .... Cabaret Singer... aka The Paris Adventure (USA)
• Reunion in France (1942) (uncredited) .... Baroness von Steinkamp... aka Mademoiselle France (UK)... aka Reunion
• Herz spielt falsch, Ein (1953) .... Chansonniere/Cabaret Singer ... aka A Heart's Foul Play (International: English title)
• Blaue Stunde (1967) .... Singer
• Cabaret (1972) her voice was heard on a record as the singer of: "Heirat"
We have lyrics for 'Mad About the Boy' by these artists:
We have lyrics for these tracks by Greta Keller:
A Ghost Of A Chance
I need your love so badly, I love you, oh,…
Blue Moon
Blue moon you saw me standing alone Without a dream in…
Goodbye To Summer
Too soon the sun will seize to shine Too soon the…
Hold My Hand
When the day fades away into twilight The moon is my…
I Don't Stand a Ghost of a Chance With You
I need your love so badly, I love you, oh,…
I'm Gonna Lock My Heart
She got the keys, she's got the keys She got the…
If I Had A Talking Picture Of You
I could show the world how to smile I could be…
Just Friends
Just friends, lovers no more Just friends, but not like befo…
Lights Out
Now that it's gone this beautiful day There's nothing to do…
Once In A While
Once in a while will you try to give One little…
Paradise
And then she holds my hand, mm And then I understand.…
Say It Isn't So
Say it isn't so Say it isn't so Everyone is saying you…
September Song
Oh, it's a long, long while from May to December But…
Take My Heart
She got the keys, she's got the keys She got the…
Thanks for the Memories
Thanks for the memory Of sentimental verse, Nothing in my pu…
These Foolish Things
Oh! Will you never let me be? Oh! Will you never…
Time On My Hands
When the day fades away into twilight The moon is my…
Wenn Die Sonne Hinter Den Dächern Versinkt
Ich kenne das Leben von unten bis oben. Ich habe gelacht;…
The lyrics are frequently found in the comments by searching or by filtering for lyric videos
Genre not found
Artist not found
Album not found
Search results not found
Song not found