Be Mine
Grits Lyrics
Jump to: Overall Meaning | Line by Line Meaning
Hey baby hey baby hey baby
Slow down hold up (I want you to be mine)
Hey baby hey baby hey baby
Slow down hold up (I want you to be mine)
We can hook up
We can hook up
We can get married
This is my gift to you
My love is true
We can get married
Who'd have thought my babe was on an island of her own
Had me smiling on the phone same page different time zones
God's a real character painting caricatures of christ
And his love for the church enduring the pain 'cause it hurts
When I saw you I went bezerk insane goin looney and cartooney
So sue me you was a vision of beauty truly
Thinking of all the charm to inflect upon my behalf
Forgive me don't mean to stare but your hair is down to your calf
Tell me about yourself your culture is polynesian
I love when the breeds be mixin our blueprint is in ephesians
Instantaneously cultures collided decided we'd ride it
Spent time in prayer separately so we wouldn't have to hide it
Fictitious image brought to life reflection of love
Carefully inspected with gloves so fragile my darling was
And I ain't need miss cleo to re-assure me that I got her
Scored big like the opening week of harry potter
In the beginning I hesitated debated within my soul
Wrestling with my feelings of knowing if you was sent
Enduring the distance alone being content
Longing your presence believing that we was meant
Submitted my intent I was truly convinced
You're the women in my life I couldn't breathe without
And I wrote this so you wouldn't have any doubt
Or misunderstanding of what my love is really about
Cause from here on out baby its all about us
And from here on out I want to build on trust
Cause the union we got ain't no comparing any other
I'm askin you to be more than a baby's mother
My help mate soul tie my right hand
Beginning and end and better half of life
To be my lady my lover my best friend and wife hey
Overall Meaning
Grits's song Be Mine starts off with the repetition of "hey baby hey baby hey baby" followed by "slow down hold up (I want you to be mine)." The narrator is expressing their desire for the person they are addressing to slow down and take the time to be with them. The lyrics suggest that the two can "hook up" and "get married," with the latter being a gift from the narrator to the person they are addressing. The narrator assures them that their love is true, and they can have a lasting relationship.
Later in the song, the narrator reflects on meeting the person they are addressing and feeling "crazy" in love with them. They mention the distance between them and how they prayed separately but ultimately decided to "ride it" and be together. The narrator talks about their cultural differences but sees it as an opportunity to mix and create something beautiful. They mention the fragility of their love and how they worked to protect it. The narrator is convinced that they have found the perfect person for them and wants them to be more than just a partner but a lifelong companion.
The song is a declaration of love and a plea for commitment. The narrator is eager to make the person they are addressing theirs and believes that their love is worth the effort.

Line by Line Meaning
Hey baby hey baby hey baby
Repeating to catch attention, express affection and a desire for the listener's attention
Slow down hold up (I want you to be mine)
Asking the listener to take things slowly and consider being in a committed relationship
We can hook up
Suggesting a casual romantic relationship
We can get married
Suggesting a serious and committed romantic relationship
This is my gift to you
Offering the idea of a long-term committed relationship as a gift
My love is true
Reaffirming the genuineness of the speaker's feelings
Who'd have thought my babe was on an island of her own
Expressing disbelief that the speaker would find someone so compatible with him on an island that seems far removed from his own life
Had me smiling on the phone same page different time zones
Expressing joy at being able to connect with and mutually understand someone who is far away in a different time zone
God's a real character painting caricatures of christ
Musing on God's sense of humor in painting a comical but true portrayal of a divine figure
And his love for the church enduring the pain 'cause it hurts
Reflecting on the idea that God's love for his followers endures even in difficult spiritual circumstances
When I saw you I went bezerk insane goin looney and cartooney
Describing the overwhelming infatuation the speaker felt upon seeing the listener
So sue me you was a vision of beauty truly
Admitting to being spellbound by the listener's physical appearance
Thinking of all the charm to inflect upon my behalf
Contemplating how to impress and woo the listener
Forgive me don't mean to stare but your hair is down to your calf
Apologizing for staring and complimenting the listener's appearance
Tell me about yourself your culture is polynesian
Requesting information about the listener's background and culture
I love when the breeds be mixin our blueprint is in ephesians
Celebrating the idea of interracial relationships and expressing religious faith
Instantaneously cultures collided decided we'd ride it
Describing how the speaker and listener connected immediately despite cultural differences
Spent time in prayer separately so we wouldn't have to hide it
Sharing how the couple prayed individually to avoid hiding their relationship from others
Fictitious image brought to life reflection of love
Musing on how the listener was a real and perfect embodiment of the speaker's romantic ideal
Carefully inspected with gloves so fragile my darling was
Describing how the speaker was cautious with the listener's feelings and felt they needed to be handled with care
And I ain't need miss cleo to re-assure me that I got her
Asserting that the speaker is confident in their mutual romantic feelings without needing psychic validation
Scored big like the opening week of harry potter
Comparing the success of the relationship to that of a highly anticipated and successful book release
In the beginning I hesitated debated within my soul
Reflecting on initial doubts and insecurities about the relationship
Wrestling with my feelings of knowing if you was sent
Questioning if the listener was meant to be in the speaker's life
Enduring the distance alone being content
Enduring the physical distance between the couple with patience and acceptance
Longing your presence believing that we was meant
Expressing desire for the listener's physical presence and trusting in fate that they were meant to be together
Submitted my intent I was truly convinced
Communicated the speaker's desire for a committed relationship and being confident in their decision
You're the women in my life I couldn't breathe without
Expressing how important the listener is to the speaker and how they rely on them emotionally
And I wrote this so you wouldn't have any doubt
Creating a declaration of love so the listener has no doubts about the speaker's feelings
Or misunderstanding of what my love is really about
Clarifying that the speaker's love is genuine and clear
Cause from here on out baby its all about us
Asserting that the speaker is committed to the couple's relationship and future together
And from here on out I want to build on trust
Recognizing the importance of trust in a healthy relationship and committing to building that trust
Cause the union we got ain't no comparing any other
Celebrating the uniqueness of the couple's relationship and its strength compared to others
I'm askin you to be more than a baby's mother
Asking the listener to be a committed partner and spouse beyond being the mother of the speaker's child
My help mate soul tie my right hand
Describing the listener as the speaker's soulmate and partner in all aspects of life
Beginning and end and better half of life
Expressing how the listener is everything to the speaker and completes them in every way
To be my lady my lover my best friend and wife hey
Asking the listener to be everything to the speaker: a romantic partner, companion, and spouse
Lyrics © DistroKid, Universal Music Publishing Group, Sony/ATV Music Publishing LLC, Capitol CMG Publishing, Kobalt Music Publishing Ltd.
Written by: Matthew C. Beckler, Teron David Carter, Stacy Bernard Jones, Kenneth James Bell

Lyrics Licensed & Provided by LyricFind
To comment on or correct specific content,
highlight it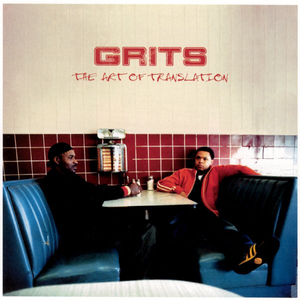 GRITS (Grammatical Revolution In The Spirit) are a Dove Award winning hip-hop group from Nashville, Tennessee, made up of Stacy "Coffee" Jones and Teron "Bonafide" Carter signed to TobyMac's record label Gotee Records. They're both Christians, and their faith takes a central place in their music. Since forming in 1995 they have released nine studio albums, two EPs and a remix album. Outside of the Christian music community they are best known for
Read Full Bio
GRITS (Grammatical Revolution In The Spirit) are a Dove Award winning hip-hop group from Nashville, Tennessee, made up of Stacy "Coffee" Jones and Teron "Bonafide" Carter signed to TobyMac's record label Gotee Records. They're both Christians, and their faith takes a central place in their music. Since forming in 1995 they have released nine studio albums, two EPs and a remix album. Outside of the Christian music community they are best known for their song Ooh Ahh which has appeared on various movie and game soundtracks and various television shows, and their song Tennessee Bwoys was also featured on the popular MTV show Pimp My Ride.

They have recieved several Gospel Music Association Dove Awards throughout their career. Their first first was "Rap/Hip Hop Song" for "Alcoholic Plagiarism", from Factors of the Seven. The next year they took the same award for "They All Fall Down", from Grammatical Revolution. In 2003 The Art Of Translation won the award for "Rap/Hip Hop Album", and the following year their song "Believe" from the same album took "Rap/Hip Hop Song". They also shared in the "Special Event Album" that year, for their contribution to !Hero The Rock Opera.

Album list:

1. Mental Releases
2. Factors of the Seven
3. Grammatical Revolution in the Spirit
4. Art of Translation
5. Dichotomy A
6. Dichotomy B
7. Art of Transformation (remix album of Translation)
8. 7 (best of album)
9. Redemption
10. The Greatest Hits
11. Reiterate
12. Quarantine
Genre not found
Artist not found
Album not found
Search results not found
Song not found