Believe
Grits Lyrics
Jump to: Overall Meaning | Line by Line Meaning
Everybody needs something to see
Something to feel
And something to be
Everybody needs something as proof
Something in hand
To know the truth
Livin' lavish like the biltmore
What the blood spilt for
A ship in harbor safe
But that ain't what its built for
Do all I can to help you get more
If you forgive my slight intrusion
I see this night is confusin
A constant fight with illusions
Shed a light on conclusions
What you desire is a way out
Day in and day out
Do not disturb signs so ill stay out
How long will you let the torture grasp you
I see spirits manifestin'
Blockin' blessings with the questions
That you hear me ask you
Keep it up so much will pass you
You can make it on a prayer
Yeah that's true
But barely getting by when you can do more
Why would you want to
Forgettin that the woods dry and the fires on you
Life's a hustle
Be prepared to rastle
It can be rough
But it don't have to
You can make it full of smiles
Something to laugh to
So pick and chose my message thick
So squeeze and watch it ooze
Make it a game to where your fears lose
Lets go
There's a way that seems right
In the heart of a man
And many angels of light
In disguise destroying man
So most chose to refuse
The absolute truth
Replace it with lies
Use ignorance as an excuse
It's hard to conceive
What the mind can't comprehend
And harder to believe
What the eyes can't understand
We look to theory philosophy and thought
For a sure foundation
In a belief we once sought
While the shadow of truth
Cast an image so clear
The closer it gets
We reject it out of fear
If we really wanted truth
We would give our lives for
Overall Meaning
the search
In the song "Believe" by Grits, the artists highlight the need for tangible proof of truth and the struggle with illusions and confusion that cloud one's mind. The lyrics reference the extravagant lifestyle of the Biltmore estate and question what the purpose of safety and security is if it prevents one from fulfilling their potential. The artists encourage the listener to overcome their fears and strive for a fulfilling life full of laughter and joy.
Throughout the song, the artists highlight the importance of seeking the truth but acknowledge the difficulty in doing so. Many choose to replace the truth with lies and use ignorance as an excuse. However, the artists urge the listener to continue searching for the truth despite the challenges and obstacles they may face. Ultimately, the artists suggest that the search for truth is worth giving your life for.
Overall, "Believe" is a powerful and introspective song that challenges the listener to reflect on their own beliefs and pursuit of truth. The lyrics are deep and thought-provoking, encouraging the listener to explore their own attitudes towards life and purpose.

Line by Line Meaning
Everybody needs something to see
People need a vision, something that they can visualize in their minds.
Something to feel
People need something that can evoke emotions within them, something that they can connect with on an emotive level.
And something to be
People need a sense of identity, something that they can identify with and call their own.
Everybody needs something as proof
People need evidence to support what they believe in.
Something in hand
People need tangible evidence that can help them have faith in what they believe in.
To know the truth
People need to know the reality of the matter and not just live in ignorance.
Livin' lavish like the biltmore
Living life extravagantly, like the famous Biltmore Hotel.
What the blood spilt for
Asking the real purpose for living a life of luxury and what price was paid for others to have that luxury.
A ship in harbor safe
A ship is safer when it stays in a place where it cannot be destroyed by storms and the elements.
But that ain't what its built for
A ship is meant for exploration, it was not built to stay stationary and safe in a harbor.
Do all I can to help you get more
Willingness to help others maximize and elevate their life's journey.
If you forgive my slight intrusion
Asking the other person for permission to offer advice or guidance before giving it.
I see this night is confusin
Acknowledging the confusion or chaos around the person.
A constant fight with illusions
Life is a constant battle full of illusions and false realities that one must overcome.
Shed a light on conclusions
Finding clarity and understanding by breaking down conclusions and analyzing them closely.
What you desire is a way out
The person desires an escape or a solution to their current circumstance.
Day in and day out
Every day or continuously in life.
Do not disturb signs so ill stay out
Giving people the space they need to handle their own problems without intervening unnecessarily.
How long will you let the torture grasp you
Asking how long they will let their anguish and pain control their life.
I see spirits manifestin
Seeing the forces beyond the physical world affecting the person's life.
Blockin' blessings with the questions
Allowing doubts and uncertainty to block good things from happening.
That you hear me ask you
Asking the person for an answer to the questions and doubts they hear.
Keep it up so much will pass you
Encouraging the person to keep going forward in life, or they will get left behind.
You can make it on a prayer
Faith has the power to help people overcome obstacles and push through tough times.
Yeah that's true
Affirming the power of faith and prayer.
But barely getting by when you can do more
Reminding the person that they have the potential to do more with their life.
Why would you want to
Questioning why someone would want to live a life without achieving their full potential.
Forgettin that the woods dry and the fires on you
Forgetting that disaster can strike at any time, even when things are going well.
Life's a hustle
Life can be a constant struggle.
Be prepared to rastle
Being ready and willing to fight for what you want in life.
It can be rough
Life can be difficult and full of challenges.
But it don't have to
Life does not always have to be difficult, it can be fulfilling and happy too.
You can make it full of smiles
The power to create a happy and fulfilling life lies within the person themselves.
Something to laugh to
Creating moments of joy and laughter in life can be a source of hope and relief from tough times.
So pick and chose my message thick
Choosing which message to take and making sure it is the correct one.
So squeeze and watch it ooze
Taking time to reflect on the message, absorbing it slowly and analyzing it carefully.
Make it a game to where your fears lose
Find ways to overcome fears and turn them into positive results.
Lets go
Encouraging the person to move forward with the advice given.
There's a way that seems right
Some ways seem like the right path to take.
In the heart of a man
In the mind of a person.
And many angels of light
People are often deceived by false beliefs that seem good on the surface.
In disguise destroying man
These false beliefs can ultimately lead to destruction and devastation in a person's life.
So most chose to refuse
Most people choose to reject the truth for comfort and security of their false beliefs.
The absolute truth
The ultimate and undeniable truth of life and existence.
Replace it with lies
Rejecting the truth for empty promises and comforting lies.
Use ignorance as an excuse
Making a conscious decision to stay ignorant, blaming it on circumstances or society.
It's hard to conceive
It can be tough to wrap one's mind around certain concepts.
What the mind can't comprehend
The mind is limited in its ability to comprehend certain truths.
And harder to believe
Even when understood, some truths are harder to believe than others.
What the eyes can't understand
Not everything can be observed or understood through the physical senses.
We look to theory philosophy and thought
People look toward various works and theories for understanding.
For a sure foundation
People look to philosophical works as a way to feel secure and comforted in their beliefs.
In a belief we once sought
People often hold onto beliefs they have had for a long time, even if there is no evidence for them being true.
While the shadow of truth
Something that hints at the true reality of things.
Cast an image so clear
The truth is so obvious that even the image of it is clear.
The closer it gets
The more one approaches a realization of the truth, the more resistance is met.
We reject it out of fear
Fear and uncertainty can cause a person to reject the truth.
If we really wanted truth
If a person genuinely wants to understand the truth of life.
We would give our lives for
They would be willing to sacrifice and make difficult choices to pursue the truth.
Lyrics © Universal Music Publishing Group, Sony/ATV Music Publishing LLC, Capitol CMG Publishing
Written by: STEVEN BRIAN PRICE, CHRISTOPHER STEPHEN WESTLAKE

Lyrics Licensed & Provided by LyricFind
To comment on or correct specific content,
highlight it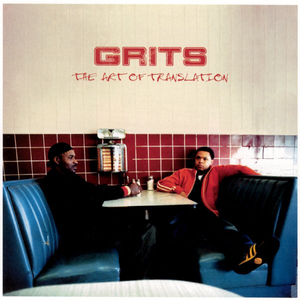 GRITS (Grammatical Revolution In The Spirit) are a Dove Award winning hip-hop group from Nashville, Tennessee, made up of Stacy "Coffee" Jones and Teron "Bonafide" Carter signed to TobyMac's record label Gotee Records. They're both Christians, and their faith takes a central place in their music. Since forming in 1995 they have released nine studio albums, two EPs and a remix album. Outside of the Christian music community they are best known for
Read Full Bio
GRITS (Grammatical Revolution In The Spirit) are a Dove Award winning hip-hop group from Nashville, Tennessee, made up of Stacy "Coffee" Jones and Teron "Bonafide" Carter signed to TobyMac's record label Gotee Records. They're both Christians, and their faith takes a central place in their music. Since forming in 1995 they have released nine studio albums, two EPs and a remix album. Outside of the Christian music community they are best known for their song Ooh Ahh which has appeared on various movie and game soundtracks and various television shows, and their song Tennessee Bwoys was also featured on the popular MTV show Pimp My Ride.

They have recieved several Gospel Music Association Dove Awards throughout their career. Their first first was "Rap/Hip Hop Song" for "Alcoholic Plagiarism", from Factors of the Seven. The next year they took the same award for "They All Fall Down", from Grammatical Revolution. In 2003 The Art Of Translation won the award for "Rap/Hip Hop Album", and the following year their song "Believe" from the same album took "Rap/Hip Hop Song". They also shared in the "Special Event Album" that year, for their contribution to !Hero The Rock Opera.

Album list:

1. Mental Releases
2. Factors of the Seven
3. Grammatical Revolution in the Spirit
4. Art of Translation
5. Dichotomy A
6. Dichotomy B
7. Art of Transformation (remix album of Translation)
8. 7 (best of album)
9. Redemption
10. The Greatest Hits
11. Reiterate
12. Quarantine
Genre not found
Artist not found
Album not found
Search results not found
Song not found