Tennessee Bwoys
Grits Lyrics
Jump to: Overall Meaning
T e (Tennessee)
Double n e (Tennessee)
Double s now double e
Now spell that out for me
No matter where I be
Everybody say it loud for me
Rock from state to state
Still remain my home plate
Bonafides my name
To change the games my aim
Gone break the chain and steak my claim
While putting Nashville all on the brain
With a twist of the mid south twang
And a little bita bounce to bang
Gone feed the soul and crowd the floors
And take control and break the mold
Kick the doors and spit the flows
We in the pros what you ain't know
Cause round here they caddy roll
With gold grills and twenty wheels
On Jefferson at Mary ribs
Bounce to this from state to fisk
We keep it hot for every spot
Been round the world done seen a lot
To all the boys out on the block
Got love for y'all for real dog
You the reason I'm here at all
And took the call to break the fall
And show the way from where I stay
In Tennessee boy the dirty south bwoy
65 south ridin' dirty window down open mouth
Spirit stirred off the sermon I just heard that's my word
Dipped and doused
Awakened quickly mold me shape me but first strip,
Hold me take me to extremes in my reside
Though it seems I'm so beside
Myself in this state I'm place in open the box my fate
Encased in break the seal and let me out
In Tennessee that's what I'm talkin' bout
Now I'm here not much can stop me you
A supporter if you got this copy now show dem
Pearlies boys and girlies buff and burlies straight
And curlies no surprises, where we at got all shapes
And sizes put on the brakes remove all disguises
Erupt like geysers, sound off one time (wooh)
Whether sadistic legalistic outcast, or misfit
Fortun
Overall Meaning
ately, we can find peace amidst the chaos and confusion of life, and for Tennesseans, that peace comes from their home state. In the opening lines of the chorus, Grits emphasizes the spelling of the state, underlining the importance and pride the Tennessee people have for their state. No matter where they travel, Tennesseans consider their home state as their foundation, a place where they can always come back and feel the sense of belonging.
The song highlights the determination and resilience of Tennesseans in pursuing their dreams and breaking the stereotypes of the "dirty south." Bonafide, the artist, aims to change the game, break the chain and break the mold while putting Nashville on the map. In this verse, he acknowledges that Tennesseans have come a long way, and they have faced many challenges to get where they are now. However, they continue to push forward, using their distinct Mid-South twang and bounce, feeding the soul of people with their music, and taking control of their destiny.
Through this song, Grits and Bonafide shed light on the culture and lifestyle of Tennessee. They mention locations such as Jefferson or Mary ribs, which are famous for their food scene. They also reference the gold grills and twenty wheels, which are common among the local people. Overall, the song is a tribute to Tennessee's rich heritage, vibrant culture, and resilient people who have built an identity based on their sense of community, pride, and hard work.

Lyrics © CAPITOL CHRISTIAN MUSIC GROUP, Universal Music Publishing Group, Capitol CMG Publishing
Written by: OTTO MONTGOMERY PRICE JR., RIC ROBBINS, STACY BERNARD JONES, TERON DAVID CARTER

Lyrics Licensed & Provided by LyricFind
To comment on or correct specific content,
highlight it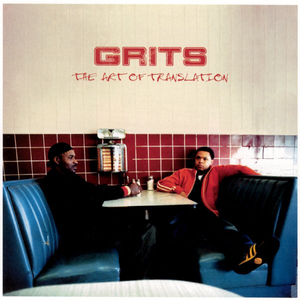 GRITS (Grammatical Revolution In The Spirit) are a Dove Award winning hip-hop group from Nashville, Tennessee, made up of Stacy "Coffee" Jones and Teron "Bonafide" Carter signed to TobyMac's record label Gotee Records. They're both Christians, and their faith takes a central place in their music. Since forming in 1995 they have released nine studio albums, two EPs and a remix album. Outside of the Christian music community they are best known for
Read Full Bio
GRITS (Grammatical Revolution In The Spirit) are a Dove Award winning hip-hop group from Nashville, Tennessee, made up of Stacy "Coffee" Jones and Teron "Bonafide" Carter signed to TobyMac's record label Gotee Records. They're both Christians, and their faith takes a central place in their music. Since forming in 1995 they have released nine studio albums, two EPs and a remix album. Outside of the Christian music community they are best known for their song Ooh Ahh which has appeared on various movie and game soundtracks and various television shows, and their song Tennessee Bwoys was also featured on the popular MTV show Pimp My Ride.

They have recieved several Gospel Music Association Dove Awards throughout their career. Their first first was "Rap/Hip Hop Song" for "Alcoholic Plagiarism", from Factors of the Seven. The next year they took the same award for "They All Fall Down", from Grammatical Revolution. In 2003 The Art Of Translation won the award for "Rap/Hip Hop Album", and the following year their song "Believe" from the same album took "Rap/Hip Hop Song". They also shared in the "Special Event Album" that year, for their contribution to !Hero The Rock Opera.

Album list:

1. Mental Releases
2. Factors of the Seven
3. Grammatical Revolution in the Spirit
4. Art of Translation
5. Dichotomy A
6. Dichotomy B
7. Art of Transformation (remix album of Translation)
8. 7 (best of album)
9. Redemption
10. The Greatest Hits
11. Reiterate
12. Quarantine
Genre not found
Artist not found
Album not found
Search results not found
Song not found