The Afterlife
Gus Black Lyrics
This is me inside a violent world
Where I used to numb the violent hurt
We will live, and we will die
And I will love you
Until the end of this life
Then in the afterlife
The afterlife
The afterlife
The afterlife
This is me inside a cruel world
Where I used to run with bully fools
I will life, and I will die
And I will love you
Until the end of this life
Then in the afterlife
The afterlife
The afterlife
The afterlife
My love will never die
My love for you
My love will never die
My love will never die
My love for you
My love will never die
This is me inside a hopeful world
Where I used to numb the helpless hurt
We will live, and we will die
And will love you till the end of this life
Then in the afterlife
The afterlife
The afterlife
The afterlife
Writer(s): PENALOZA ANTHONY JOSEPH

Contributed by Allison G. Suggest a correction in the comments below.
To comment on specific lyrics,
highlight them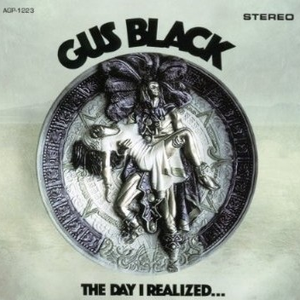 Gus Black (formerly known simply as Gus) is an American singer-songwriter/producer from Los Angeles. He signed to Almo Sounds, a subsidiary of A&M Records, and released two albums on the label, 1996's Gus and 1999's Word of Mouth Parade. He covered Blue Öyster Cult's "Don't Fear the Reaper" for the Scream soundtrack. The label disbanded in 2000; since then Black has released 3 albums, all of which were released internationally before seeing domestic distribution.
Read Full Bio
Gus Black (formerly known simply as Gus) is an American singer-songwriter/producer from Los Angeles. He signed to Almo Sounds, a subsidiary of A&M Records, and released two albums on the label, 1996's Gus and 1999's Word of Mouth Parade. He covered Blue Öyster Cult's "Don't Fear the Reaper" for the Scream soundtrack. The label disbanded in 2000; since then Black has released 3 albums, all of which were released internationally before seeing domestic distribution. His album "Autumn Days" was selected by iTunes as Top 10 "Best Indie Singer/Songwriter" releases of 2006. The 2008 release "Today Is Not The Day..." was critically acclaimed in Europe. His work has been featured in several TV shows including : Alias, Brothers and Sisters, and Grey's Anatomy. Gus' cover of Paranoid appeared on the Absinthe Makes the Heart Grow Fonder episode of the TV show Californication . Gus is also an accomplished video director. In addition to directing videos for his own songs, he directed the documentary "Tremendous Dynamite: The Making of Hombre Lobo" for Eels as well as several music videos clips for the band.
He recently completed work on his 6th full length recording entitled "The Day I Realized..." (to be released in 2011)


http://www.myspace.com/gusblack

http://www.cheaplullaby.com
Genre not found
Artist not found
Album not found
Search results not found
Song not found