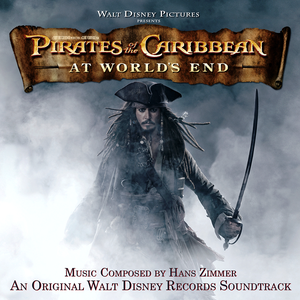 Hans Florian Zimmer (born 12 September 1957) is a German film score composer and…
Read Full Bio ↴
Hans Florian Zimmer (born 12 September 1957) is a German film score composer and record producer. Since the 1980s, he has composed music for over 150 films. His works include The Lion King, for which he won the Academy Award for Best Original Score in 1995, the Pirates of the Caribbean series, The Thin Red Line, Gladiator, The Last Samurai, and The Dark Knight Trilogy.

Zimmer spent the early part of his career in the United Kingdom before moving to the United States. He is the head of the film music division at DreamWorks studios and works with other composers through the company that he founded, Remote Control Productions, formerly known as Media Ventures. His studio in Santa Monica, California has an extensive range of computer equipment and keyboards, allowing demo versions of film scores to be created quickly.

Zimmer's works are notable for integrating electronic music sounds with traditional orchestral arrangements. He has received four Grammy Awards, three Classical BRIT Awards, two Golden Globes, and an Academy Award. He was also named on the list of Top 100 Living Geniuses, published by The Daily Telegraph.

Zimmer was born in Frankfurt am Main, Germany on 12th September 1957, and moved to London as a teenager. While he lived in London, Zimmer wrote advertising jingles for Air-Edel Associates. Zimmer began his musical career playing keyboards and synthesisers. In 1980 he worked with The Buggles, a New Wave band formed in 1977 with Trevor Horn, Geoff Downes, and Bruce Woolley, appearing briefly in the video for "Video Killed the Radio Star" (1979).

In the 1980s, Zimmer worked with film composer Stanley Myers, a prolific film composer who composed scores for over sixty films. Zimmer and Myers co-founded the London-based Lillie Yard recording studio. Together, Myers and Zimmer worked on fusing the traditional orchestral sound with state-of-the-art electronics. Some of their first movies with this new sound include "Moonlighting" (1982), "Success is the Best Revenge" (1984), "Insignificance" (1985), and "My Beautiful Launderette" (1985). In 1986, Zimmer joined David Byrne and Ryuichi Sakamoto on their Oscar-winning score for "The Last Emperor" (1988).

Soon afterwards, Zimmer began working on his own solo projects. During his solo career years, Zimmer experimented and combined the use of old and new musical technologies. His first solo score was for Chris Menges's film "A World Apart" (1988). However, the turning point in his career came later that year when he was asked to compose a score for Barry Levinson's film "Rain Man" (1988). In the score, Zimmer uses synthesizers mixed with steel drums. The score was nominated for an Academy Award in 1989. A year later Zimmer was asked to compose a score for Bruce Beresford's "Driving Miss Daisy" (1989), which won a Grammy Award 1991.

In 1994, Zimmer won his biggest commercial hit for Disney's "The Lion King" (1994). He wanted to go to South Africa himself to record the soundtrack, but couldn't because he had a police record there for making subversive films. "The Lion King" soundtrack won numerous awards, including an Oscar, a Golden Globe, and two Grammys. It was then adapted for the Broadway musical version, which won the Tony for Best Musical in 1998.

Since the success of "The Lion King", Zimmer has written numerous film scores. His hundredth composition was for "The Last Samurai" (2003), for which he won both a Golden Globe and a Broadcast Film Critics nomination in 2004. After composing over a hundred film scores, Zimmer finally performed live for the first time in concert with a hundred-piece orchestra and a hundred-person choir at the twenty-seventh Annual Flanders International Film Festival.

He has received numerous honours and awards, including: Prestigious Lifetime Achievement Award in Film Composition from the National Board of Review, Frederick Loewe Award in 2003 at the Palm Springs International Film Festival, ASCAP's Henry Mancini Award for Lifetime Achievement, and BMI's prestigious Richard Kirk Award for lifetime achievement in 1996. Today, Zimmer is considered to be the father of integrating the electronic musical world with traditional orchestral arrangements.

Zimmer's first wife was a model, Vicki Carolin, with whom he has a daughter, model Zoe Zimmer. Zimmer lives in Los Angeles with his second wife Suzanne Zimmer with whom he has an additional three children.
Drink Up Me Hearties
Hans Zimmer Lyrics
Instrumental
To comment on or correct specific content,
highlight it
Genre not found
Artist not found
Album not found
Search results not found
Song not found