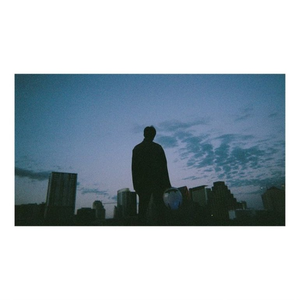 Standing out isn't easy. In fact, as crowded as modern pop culture is, it is nearly impossible in this day and age. However, when an artist does pave a different path, it is instantly felt everywhere. You certainly feel that the instant you hear Harry Hudson.

The 19-year-old Los Angeles singer breathes a deep message into irresistible pop R&B songs. With a dynamic voice and even more dynamic presence, he is ready to flip the script.

Hudson discovered music almost as soon as he learned to talk
Read Full Bio
Standing out isn't easy. In fact, as crowded as modern pop culture is, it is nearly impossible in this day and age. However, when an artist does pave a different path, it is instantly felt everywhere. You certainly feel that the instant you hear Harry Hudson.

The 19-year-old Los Angeles singer breathes a deep message into irresistible pop R&B songs. With a dynamic voice and even more dynamic presence, he is ready to flip the script.

Hudson discovered music almost as soon as he learned to talk, listening to Michael Jackson records constantly with his mother while growing up in the suburbs of Los Angeles. In high school, music turned into a serious passion as he recorded demos with his friends, even squeezing into a bathroom in order to get the perfect echo on his MacBook. After graduating high school, he made a songwriting pilgrimage for two months to Sweden, and everything became clear.

"That's when I realized I couldn't do anything else but music," he affirms. "I slept on the floor in a freezing cold studio for two months, but I began to really discover who I was as an artist. I came back and started going hard."

Soon after returning to the states, Hudson recorded his 2013 debut single, "World Is Gone." Fusing elegant pop hooks with an electro reggae bounce and R&B swagger, the track bubbles over with infectious energy.

He explains, "It's a mixture of R&B and pop, and it opens the door to what I'm doing. Lyrically, it's an eternal love story. Even though a girl might bail on you, you don't stop chasing her. The underdog does get the girl eventually."

In future releases, Hudson delivers a heartfelt rumination confronting his father's drug addiction in "Learn to Love," while "In My Head" bounces from a shimmering acoustic guitar into upbeat handclaps. He covers an entire spectrum of emotion and genres.

"I'm not in it for fame and money," Hudson concludes. "I want my music to bring joy to people who have trouble finding beauty in life. I want to be an example. So many people are self-conscious, girls and guys. I want to encourage people to be unique. Be yourself, that's beautiful."
That style will stand out for a long time to come.
Genre not found
Artist not found
Album not found
Search results not found
Song not found
We have lyrics for 'Give Up On Us' by these artists:



Story Untold There you go again And all I know Is I can't count…



We have lyrics for these tracks by Harry Hudson:



Chapter 1 (Interlude) And that's just the way it goes As we journey through…
Chapter 1 - Interlude And that's just the way it goes As we journey through…
Chapter 3 Y′know the fact that you got sick And the fact that…
Criminal Mama, I fell in love with a criminal Point-blank range stole…
Cry For Love Lonely days in Californ-i-a Where everyday is one big masque…
Holdin' On It's a long one, I've been through it also Just wh…
It Is What It Is Tell me what's wrong Tell me what's right I never believed i…
Kelsey Your pink hair stains my t-shirt Lips so sweet make my…
No Good Someone said to me Love is for the foolish and naive Wrapped…
Stop It doesn't hurt to be alone It only hurts when you…
The Legend of the Yellow Rose Ain't no grave that can hold me down That can hold…
Whenimma Another harvest moon Fireflies laying on you Lay you across …
Wrong 4 That Leave your feelings at the door We ain't gotta lie, we…
Yellow Lights Don't cut the lights Just take it slow We're moving fast We'…

The lyrics can frequently be found in the comments below or by filtering for lyric videos.