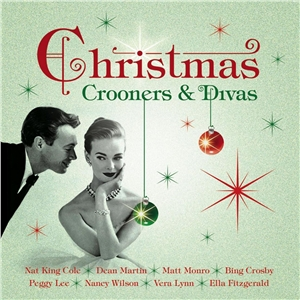 Sir Harry Donald Secombe, CBE (8 September 1921–11 April 2001) was a Welsh ent…
Read Full Bio ↴
Sir Harry Donald Secombe, CBE (8 September 1921–11 April 2001) was a Welsh entertainer with a noted fine tenor singing voice and a talent for comedy.

Born: 8 September 1921
Swansea, Wales, UK

Died: 11 April 2001 (aged 79)
Shamley Green, Surrey, England, UK

Spouse(s) Myra Atherton

Albums: Sacred Songs (1962) UK #16; Secombe's Personal Choice (1967) UK #6; If I Ruled the World (1971) UK #17; Bless This House: 20 Songs Of Joy (1978) UK #8[5]; Captain Beaky and His Band
O Come All Ye Faithful
Harry Secombe Lyrics
We have lyrics for these tracks by Harry Secombe:
Abide With Me
Abide with me, fast falls the eventide the darkness deepens…
Amazing Grace
Amazing grace, How sweet the sound That saved a wretch like…
And Yet And Yet
They say I've reached the time of life, that's slightly…
Be My Love
Be my love, for no one else can end this…
Bless This House
Bless this House, O Lord we pray Make it safe by…
Boy for Sale
One boy, Boy for sale. He's going cheap. Only seven guine…
Falling in Love With Love
Falling in love with love is falling for make-believe Falli…
Father Of Girls
When you're the father of boys, how you worry, But when…
Girls Were Made to Love and Kiss
Girls were made to love and kiss And who am I…
Holy City
Last night i lay asleeing There came a dream so fair I…
If Ever I Would Leave You
If ever I would leave you It wouldn't be in summer. Seeing…
If I Can Help Somebody
If I can help somebody as I pass along, If I…
If I Loved you
If ever I would leave you It wouldn't be in summer. Seeing…
If I Ruled The World
If I ruled the world Every day would be the first…
La Donna E Mobile
La donna è mobile Qual piuma al vento, Muta d'accento — e…
Love Is A Many Splendoured Thing
Love is a many splendored thing It's the cpril rose that…
Nessun Dorma
Nessun dorma! Nessun dorma! Tu pure, o principessa Nella tu…
On with the Motley
Recitar! Mentre preso dal delirio, non so più quel che dico,…
Onward Christian Soldiers
with the cross of Jesus going on before. Christ, the royal…
Song of Joy
Come sing a song of joy for peace shall come,…
Song of Songs
Love, this is my song Here is a song, a serenade…
Stranger in Paradise
Take my hand, I'm a stranger in Paradise All lost in a…
Summer Song
Summertime and the livin' is easy Fish are jumpin' and the…
The Holly And The Ivy
The Holly and the Ivy When they are both full grown O-of…
The Old Rugged Cross
On a hill far away stood an old rugged cross, The…
The Song From "Moulin Rouge"
When ever we kiss, I worry and wonder. Your lips may be…
This Is My Song
Love, this is my song Here is a song, a serenade…
Three Coins in a Fountain
Three coins in the fountain, Each one seeking happiness. Thr…
We'll Keep a Welcome
Far away a voice is calling Bells of memory chime Come hom…
Well Keep A Welcome
Far away a voice is calling Bells of memory chime Come home…
When You Wish Upon A Star
When a star is born They possess a gift or two One…
Younger Than Springtime
Be my love, for no one else can end this…
The lyrics are frequently found in the comments by searching or by filtering for lyric videos
Genre not found
Artist not found
Album not found
Search results not found
Song not found